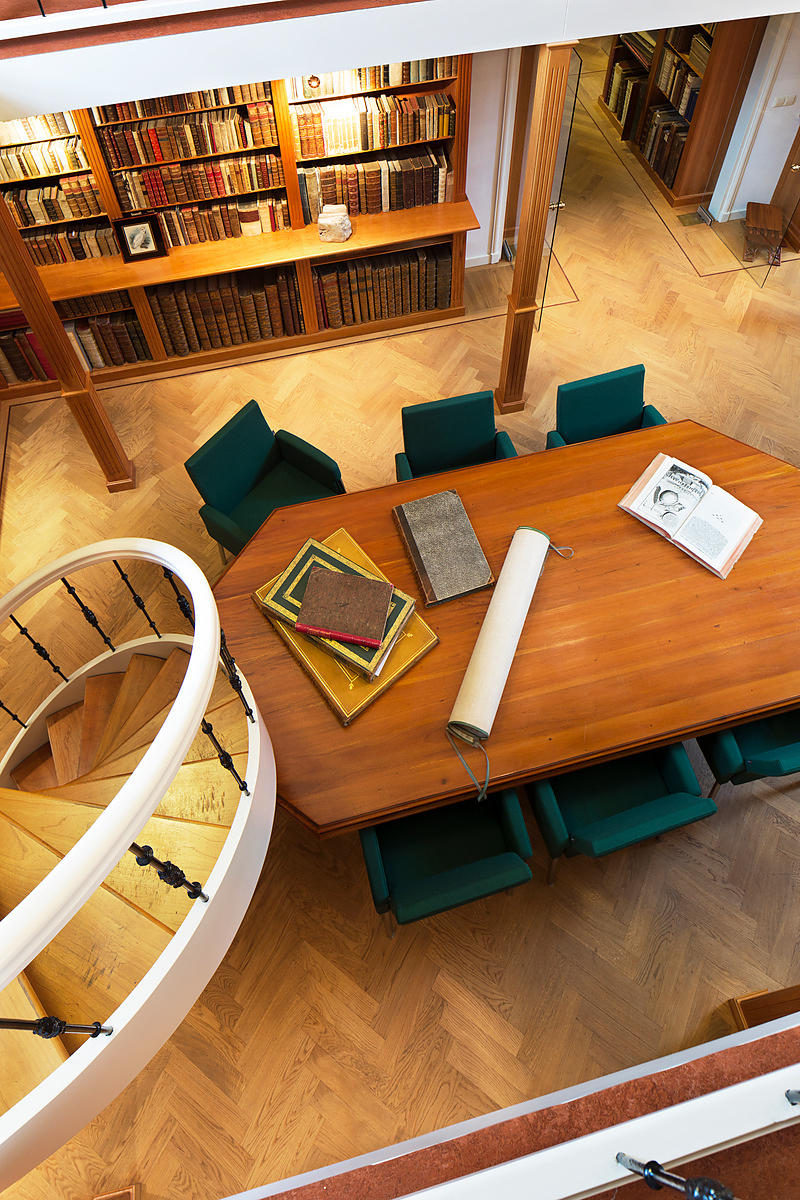 AESOP and John GILCHRIST (editor).
The oriental fabulist or polyglot translations of Esop's and other ancient fables from the English language into Hindoostanee, Persian, Arabic, Brij Bhakha, Bongla and Sunkrit in the Roman character, ... for the use of the college of Fort William.
Calcutta, printed at the Hurkaru office, 1803. 8vo. Later black half sheepskin, gold-tooled spine with the star and crescent symbol at the head.
Full description
€ 4,750