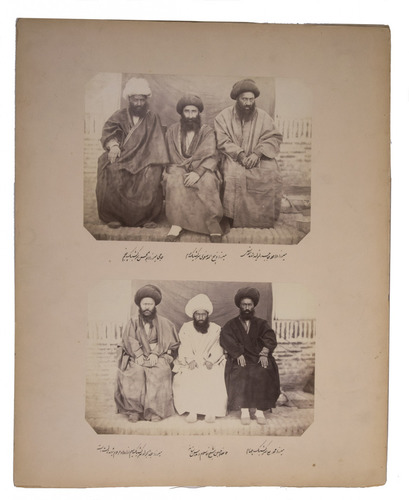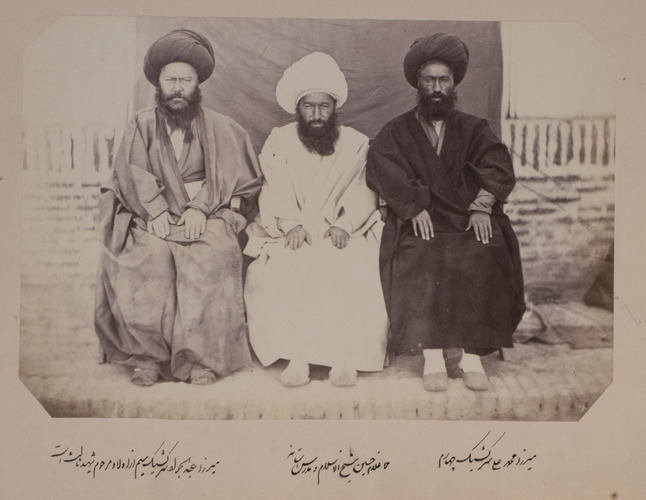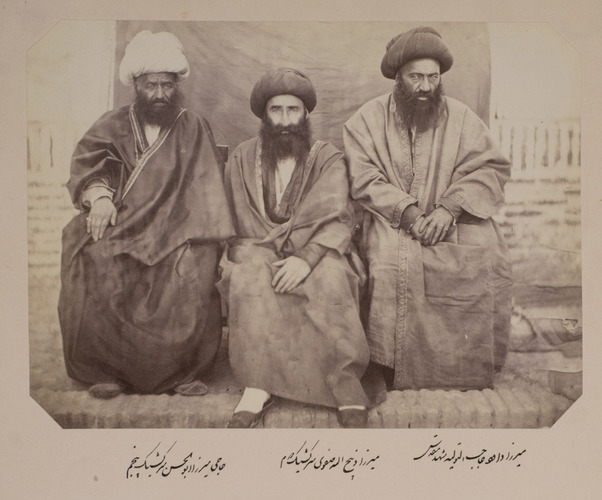 [AKASBASHI, Aqa Reza].
[Two photographs of Persian guardians].
[Iran, 2nd half of the 19th century]. 2 albumen prints mounted on cardboard (15 x 20 & 14 x 20.5 cm), with Persian text below.
€ 1,500
Two photographs attributed to Aqa Reza Akasbashi (1843-1890), the first Iranian professional photographer who had learned photography from the French photographer Francis Carlhian. The two photos show guardians protecting the Imam Reza shrine, in Mashhad, Iran, the largest mosque in the world by area.
The persons depicted are (from left to right): Haj Mirza Abol Hassan (5th chief of the guardians), Mirza Zabiholah Safavi (2nd chief of the guardians) and Mirza Davoud Hajeb-al-Dowleh (guardian of the holy city complex of Mashhad); and: : Mirza Abdol Javad (9th chief of the guardians and a son of Shahid Thaleth), Molah Golam Hossein Sheikh-al-Islam (teacher at the holy complex) and Mirza Mohammed Ali (fourth chief of the guardians).
In very good condition.
Related Subjects: