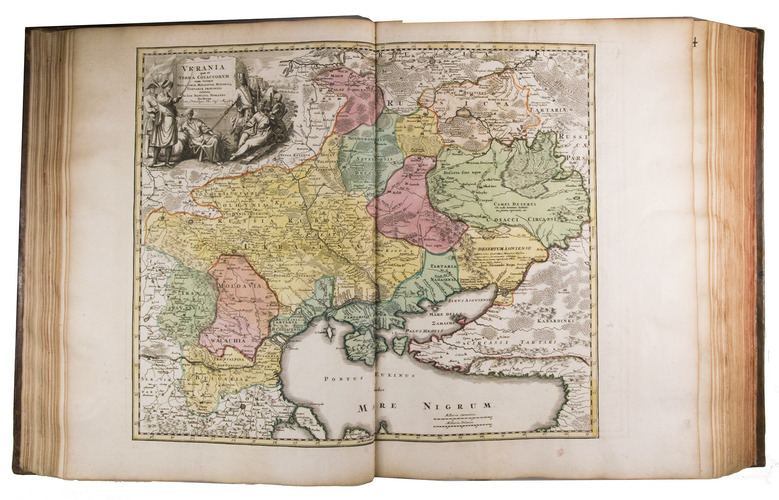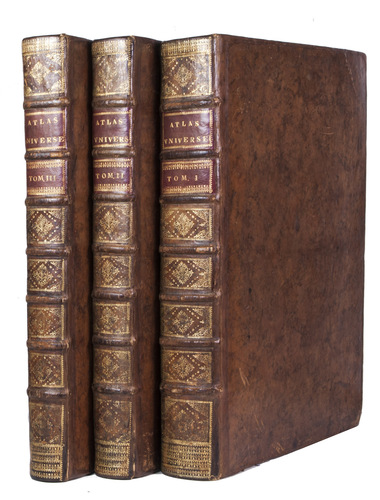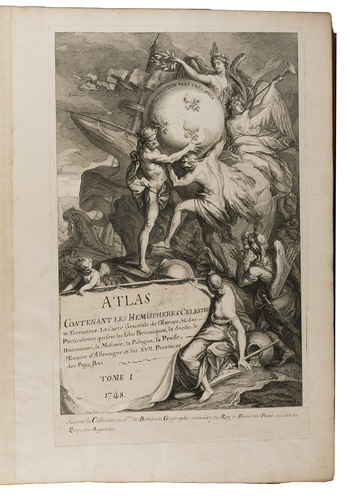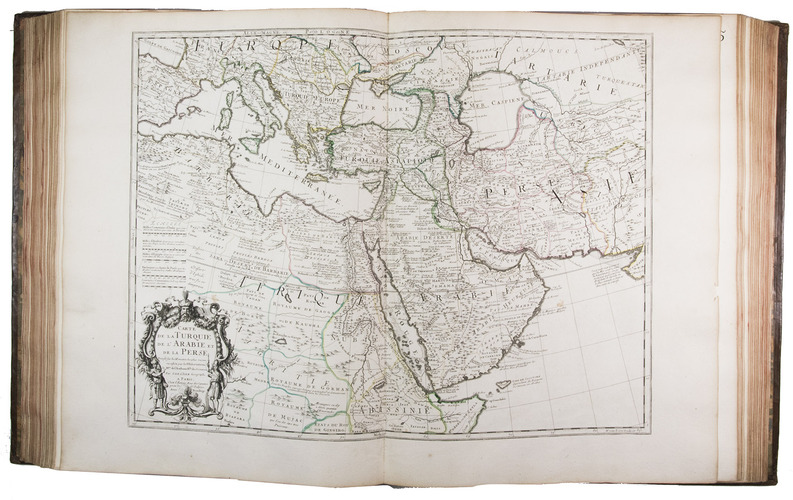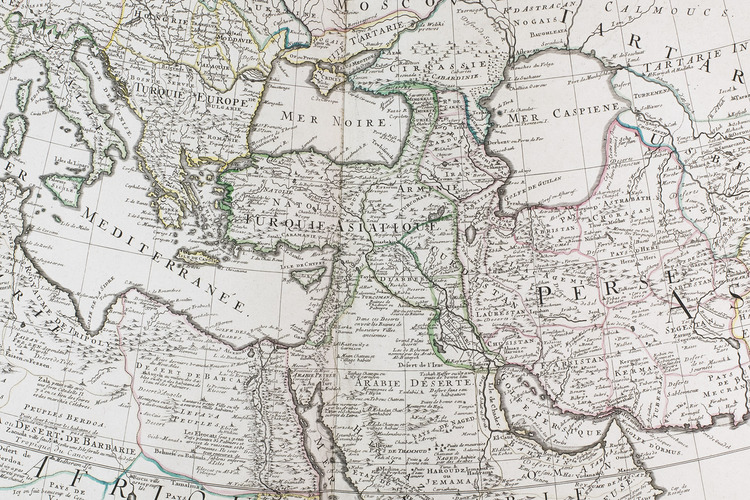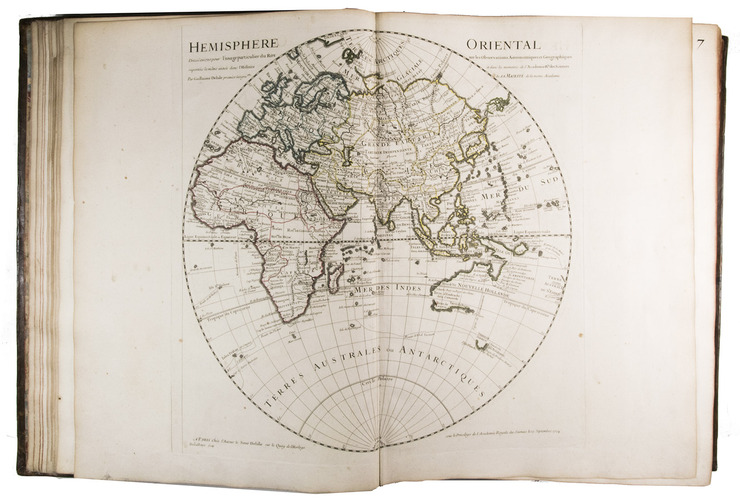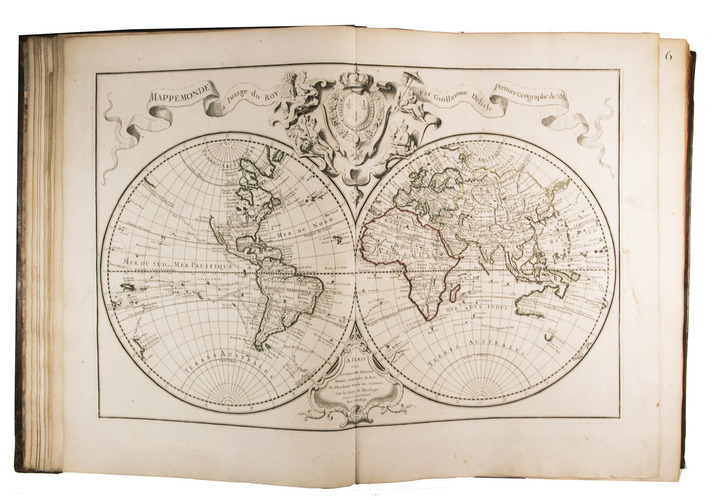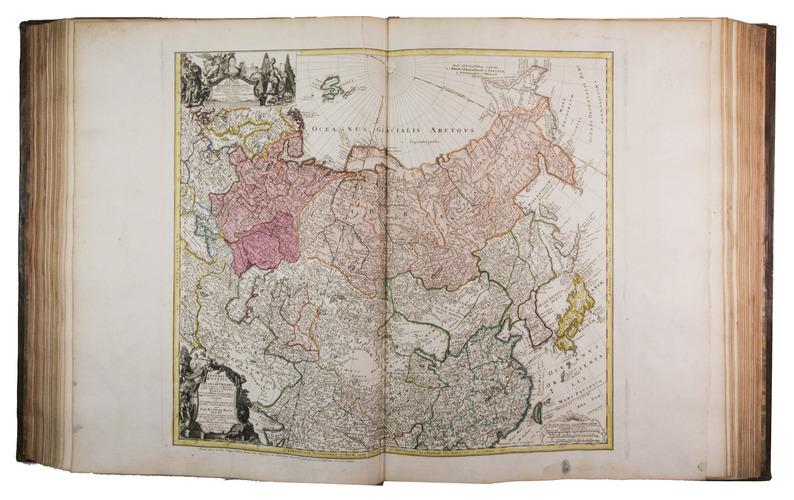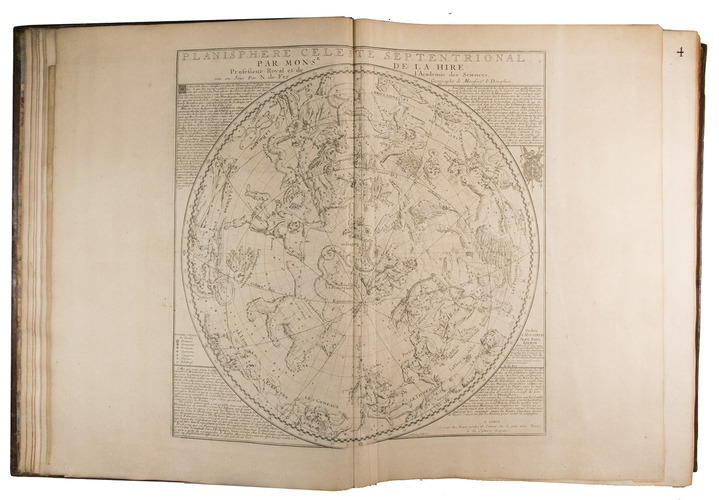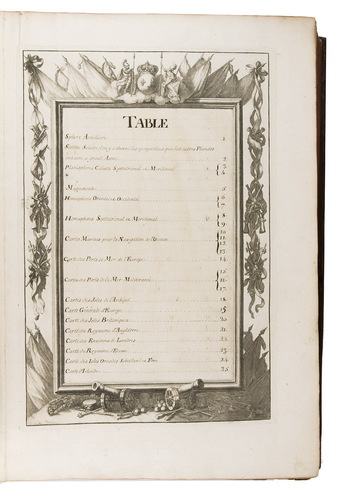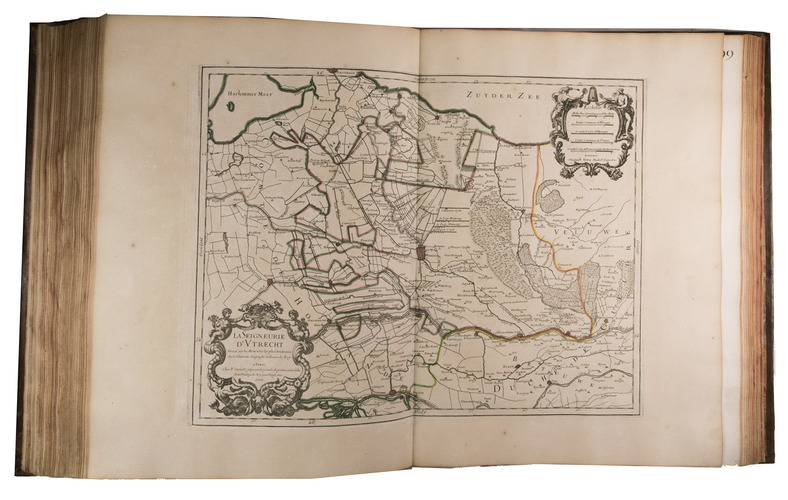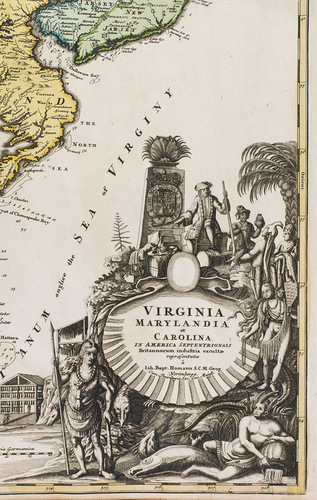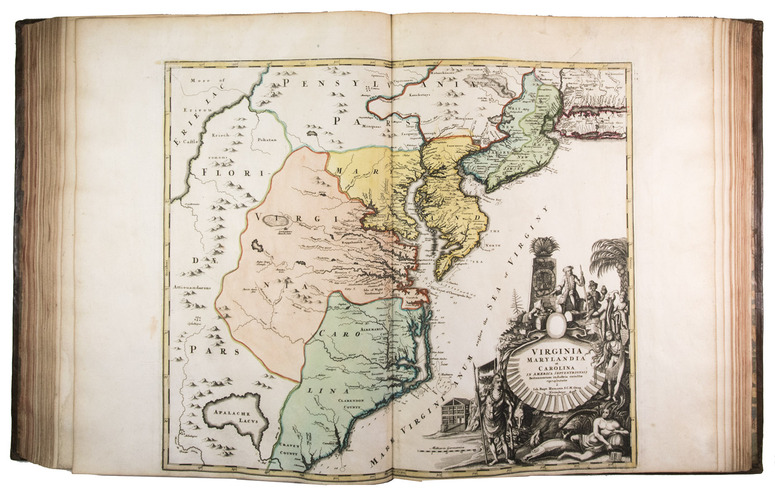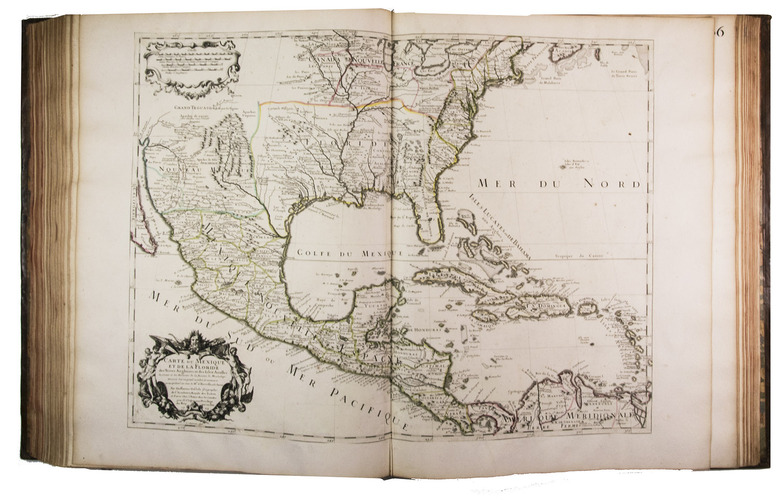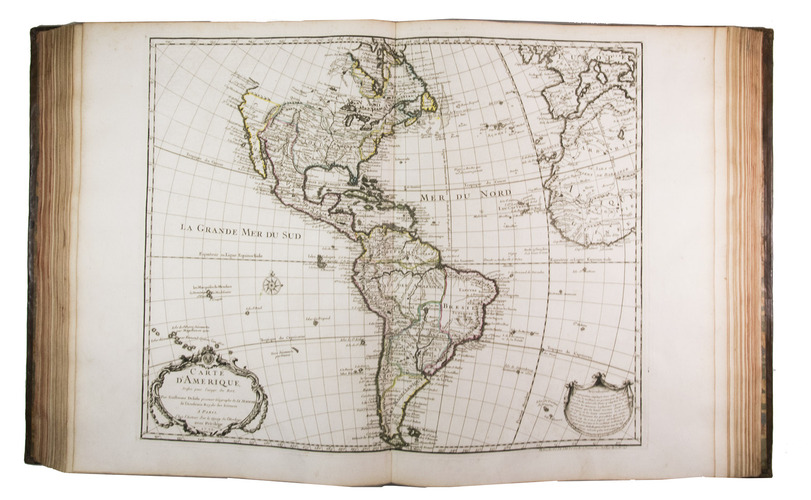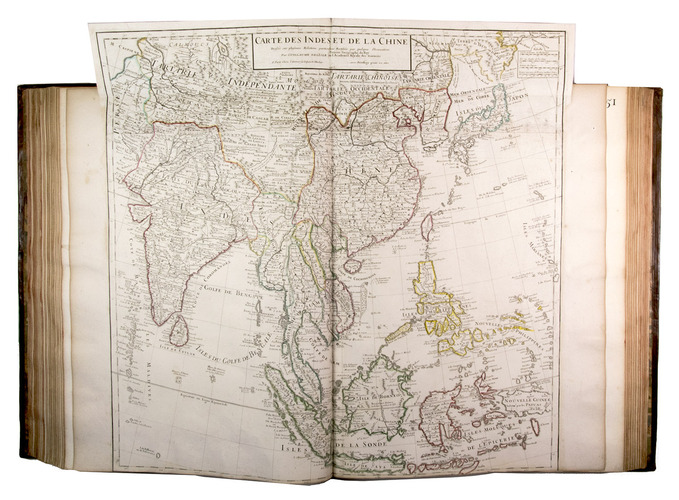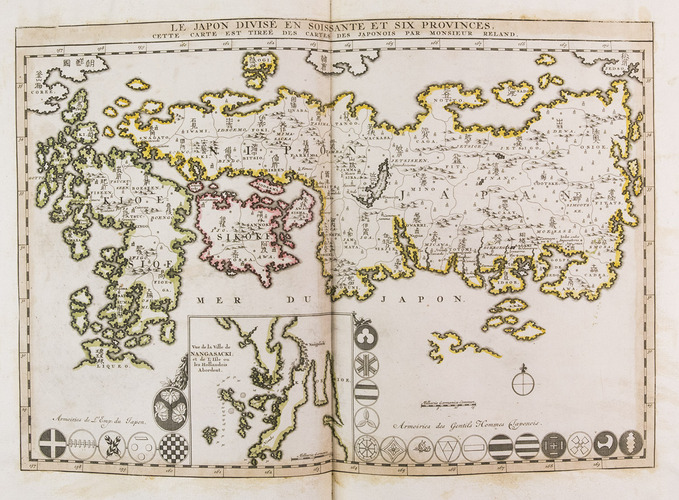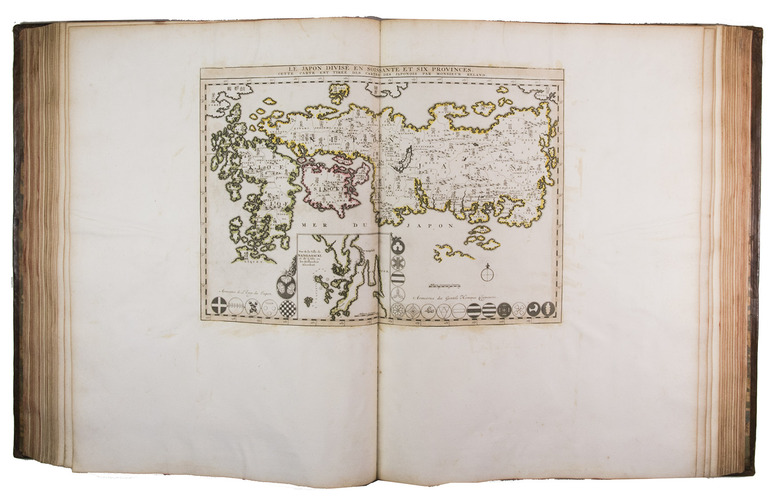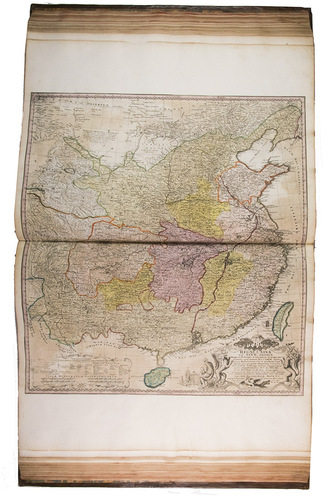 [BEAURAIN, Collection Jean de].
Atlas ... suivant la Collection du Sr. de Beaurain Geographe ordinaire du Roy, a Paris rüe Pavée au coin du Quay des Augustins.
Paris, [suivant la collection du Sr. de Beaurain, geographe ordinaire du Roy], 1748. Large folio. All three volumes with a handwritten title-page and an index in an engraved allegorical frame. Volume 1 contains 134 maps numbered 1 - 130 + 4 unnumbered maps (including 1 plan of Paris). Volume 2 contains 80 maps numbered 1 - 79 + 1 unnumbered map. Volume 3 contains 85 maps and 1 engraved plate, numbered 1 - 86. All the maps are on two sheets, some folded, some have been re-margined to reach the large folio size. Contemporary marbled calf, spine fleuron panels, raised bands, red morocco title and volume labels ("Atlas Universel"), roll-tooled gilt on leading edges of sides, red edges. [3] ll. and 134 maps; [3] ll. and 80 maps; [2] ll. and 85 maps and 1 plate.
€ 275,000
Magnificent composite atlas combining 298 geographical maps, most in contemporary color or boundaries and edges in colour. It was made up from collections from the famous surveyor Jean de Beaurain [Aix-en-Essart (Artois) 1696 - Paris 1771]. He came to Paris at the age of 18 and studied geography under Pierre Moulart-Sanson, famous geographer to the king ; so rapid was his progress that he obtained the same title as his master at the age of 25. In 1724 he invented a perpetual calendar which drew the attention of Louis XV. But he became well-known for his Description topographique et militaire des campagnes du Luxembourg, depuis 1690 jusqu'en 1694 Paris, 1756, 3 volumes, folio. See Hoefer.
The first volume contains: "Hemispheres Celestes et Terrestres, la Carte Generale de l'Europe, & des Particulieres qui sont les Isles Britaniques, la Suede, le Dannemarc, la Moscovie, la Pologne, la Prusse, l'Empire d'Allemagne et les XVII Provinces des Pays Bas".
The second volume contains: "Cartes Generales & Particulieres des Royaumes de France, d'Espagne & de Portugal".
The third volume contains: "Cartes Générales & Particuliere [sic] d'Italie, de l'Isle de Malte, de la Turquie en Europe, de la Hongrie, de l'Asie, de l'Afrique, de l'Amérique, & des Cartes Pour lire les Auteurs Sacrés & Profanes".
The bindings have been restored and contain new title labels. With dampstains in the inner margins of the first few leaves of volume 2, progressively diminishing further in the volume. Overall a very nice copy in original, although skillfully restored, binding.
Related Subjects: