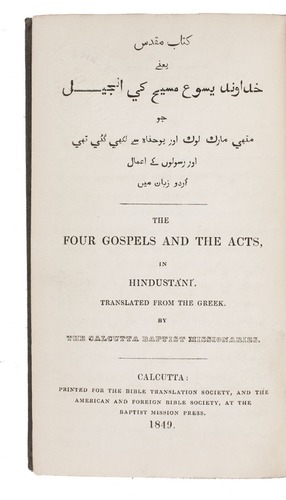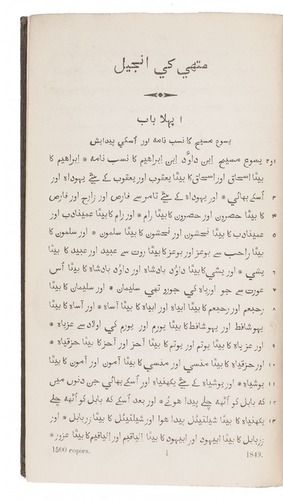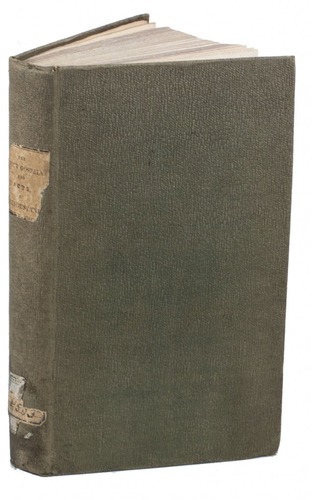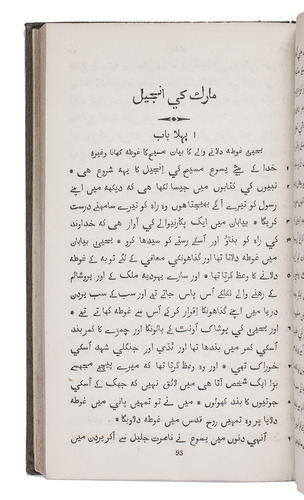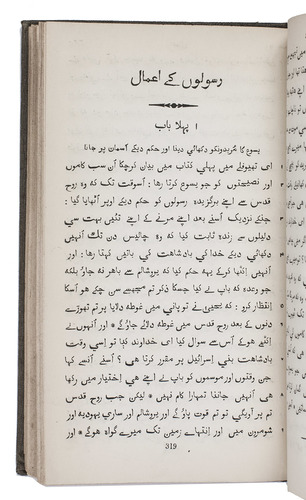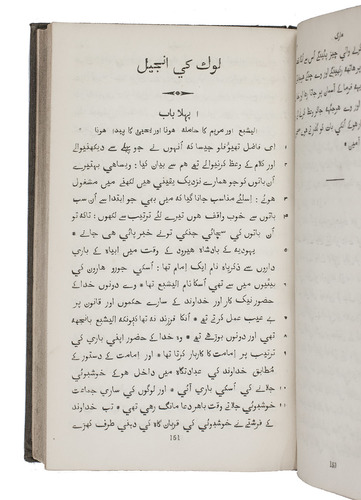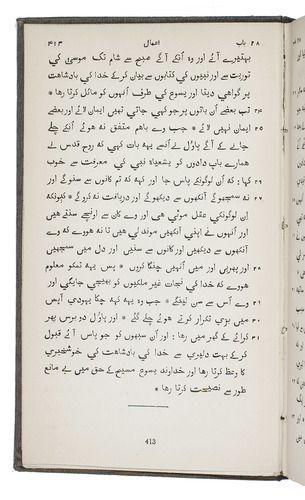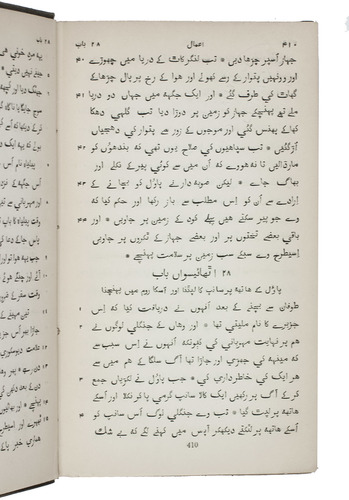 [BIBLE - GOSPELS & ACTS - URDU].
The four gospels and the Acts, in Hindustání. Translated from the Greek. by the Calcutta Baptist missionaries.
Calcutta (Kolkata), The Bible Translation Society, American and Foreign Bible Society, 1849. 12mo. With the title in Hindustani (Urdu) and English, and the text in Urdu only. Contemporary textured cloth. [2], 413, [1 blank] pp.
€ 1,250
Rare Gospels and Acts of the Apostles in the Hindustani (Urdu) language, in the Arabic script, printed by and for the Protestant Bible and missionary societies for free distribution in southern India. While India probably had more than 100,000 Urdu speakers at this date, few could read, so the book was published in an edition of 1500 copies (the edition size, with the year 1849, is printed at the foot of the first page of the main text).
With a bookplate of the Library of the American Bible Union and the embossed stamp of the University of Chicago Library on the title-page. Very slightly browned, but in very good condition. A rare Urdu missionary Bible text, in Arabic type. WorldCat (1 copy).
Related Subjects: