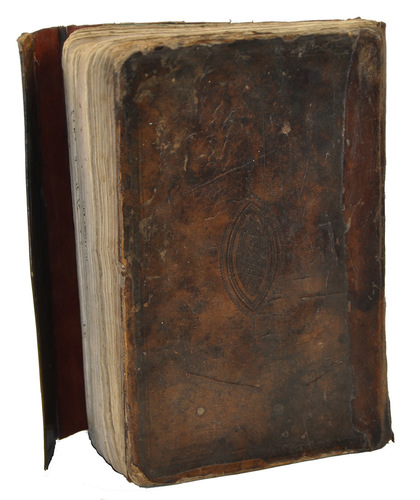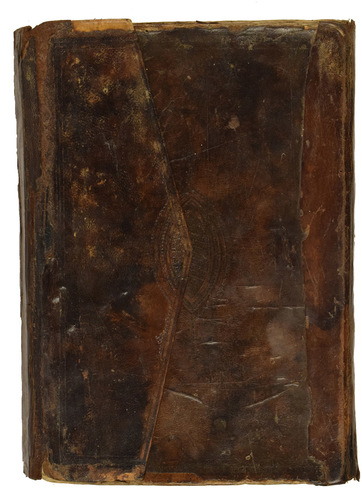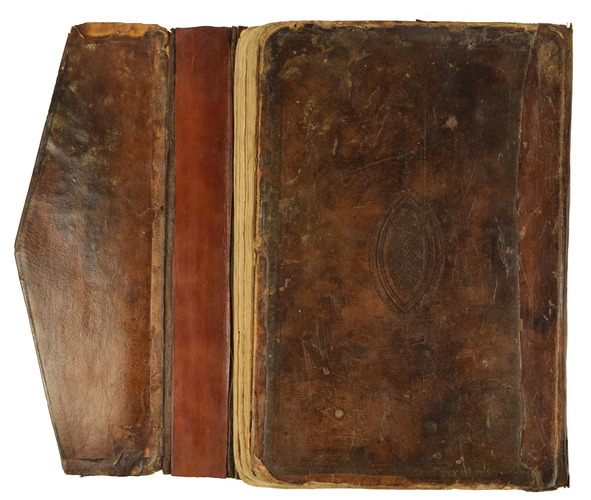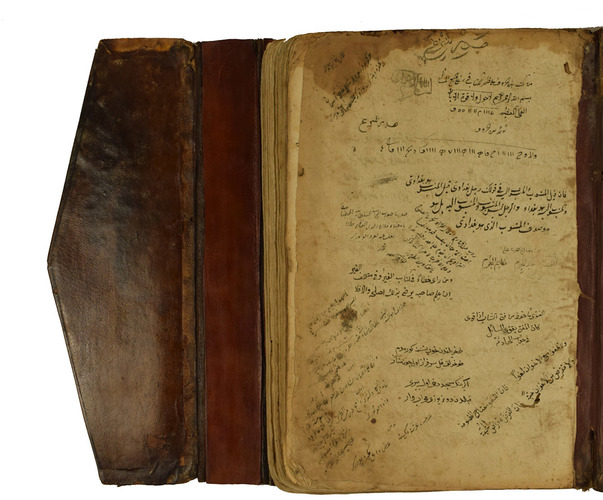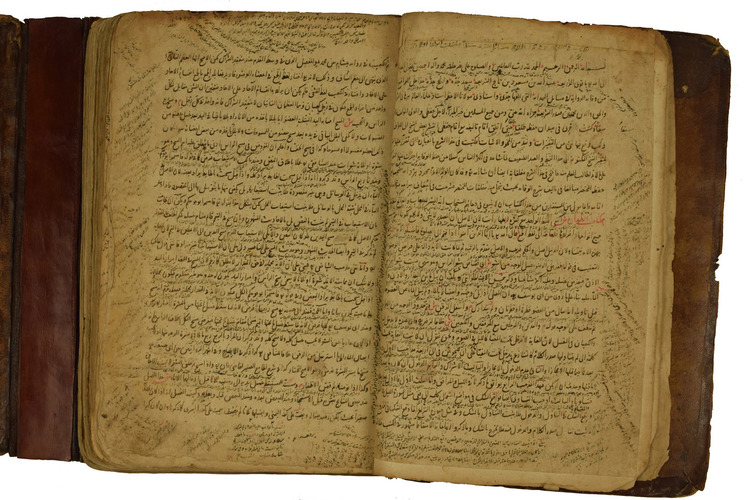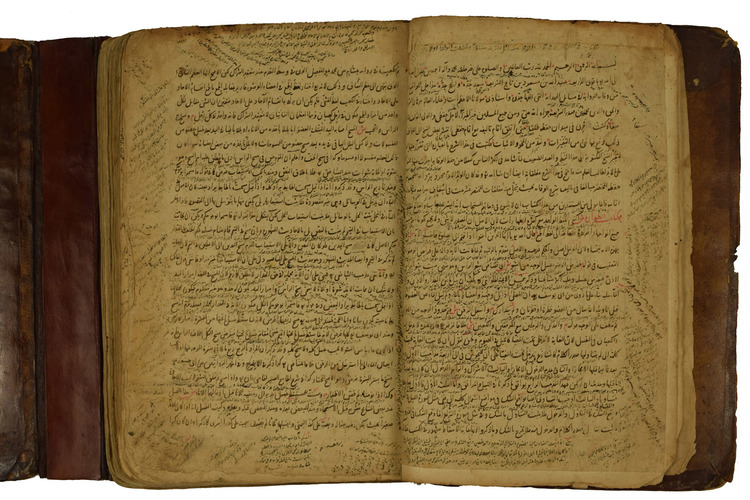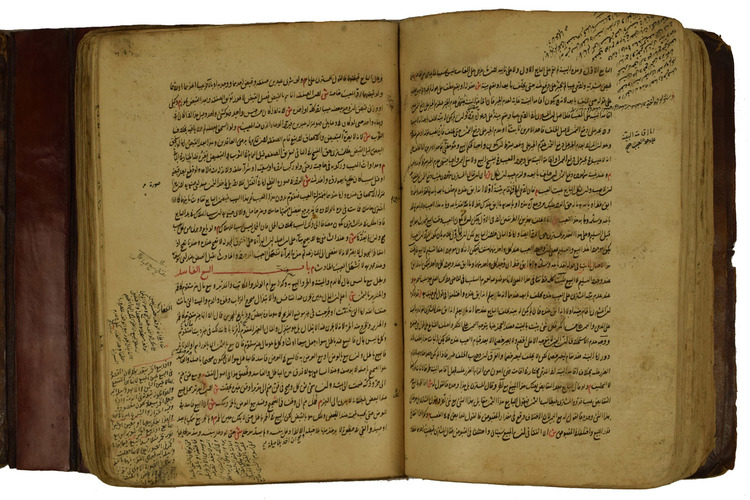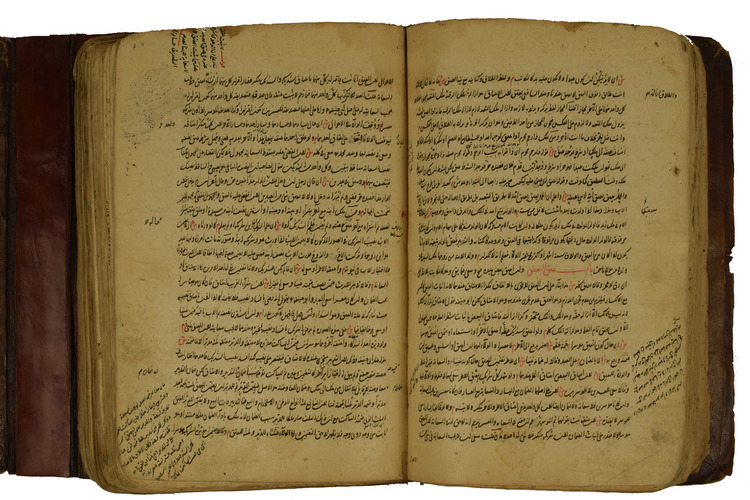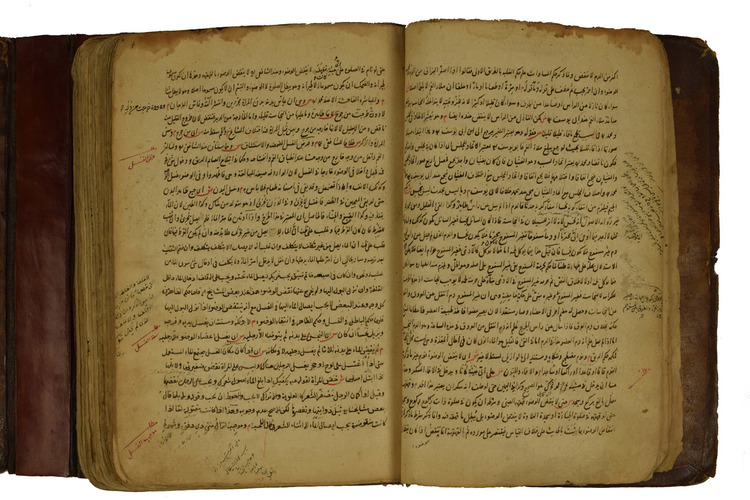 [MANUSCRIPT - HANAFITE SCHOOL].
[Hanafite jurisprudential manuscript compendium].
[Ottoman Empire?], 825 AH [= 1422 CE]. Ca. 27 x 19 cm. Ottoman manuscript in Arabic on paper. Contemporary (15th-century) Ottoman overlapping wallet-type binding, front-board blind-tooled with a frame and centrepiece. [282] ll.
€ 25,000
Highly interesting 15th-century Hanafite manuscript compendium of Islamic jurisprudence (fiqh), dated 14 Rabi al-awwal 825 AH, corresponding to 14 March 1422 CE. Although the manuscript contains popular and widespread Hanafite commentaries, a manuscript of this age is a rare survival. It includes ʿUbayd Allah ibn Masʿud Sadr al-Shariʿa al-Thani al-Mahbubi (also known as Sadr al-Shari'a al-Asghar; d. 1347 CE) "explanation of hermetic subjects" (Hall al-mawadiʿ al-mughlaqa) and a commentary by him on his grandfather Mahmud ibn Sadr al-Shariʿa al-Awwal al-Mahbubis 13th-century Wiqayat al-riwaya fi masaʾil al-Hidaya. Also included is a summary of the legal manual al-Hidaya by ʿAli ibn Abi Bakr al- Marghinani (d. 1197), one of the most influential compendia of the Hanafi jurisprudence (fiqh). Al-Hidayah is actually a concise commentary on another work of him titled Bidayat al-Mubtadiʾ. The manuscript contains many contemporary marginal and interlinear glosses in Arabic, making this 15th-century handbook of jurisprudence with influential texts by some of the most important scholars from the Hanafite school of fiqh even more important.
Binding a little worn around the edges and with a few scratches on the boards, rebacked and with some other restorations to the binding in the Ottoman style, some water stains and stains from mildew (no longer active) in the last third of the book (without loss of text), edges of the leaves slightly frayed. For an Ottoman manuscript of this period, it has survived in reasonably good condition. An interesting 15th-century manuscript on Islamic law in its contemporary binding.
Related Subjects: