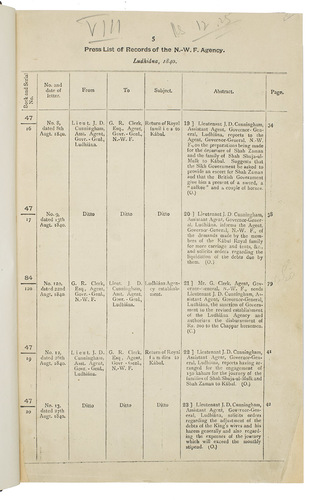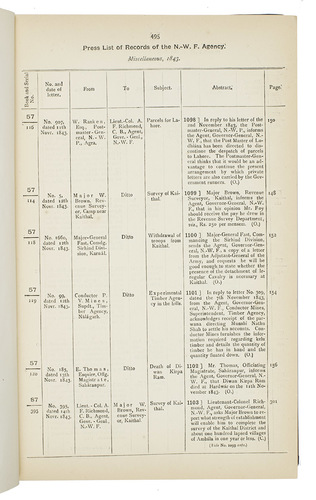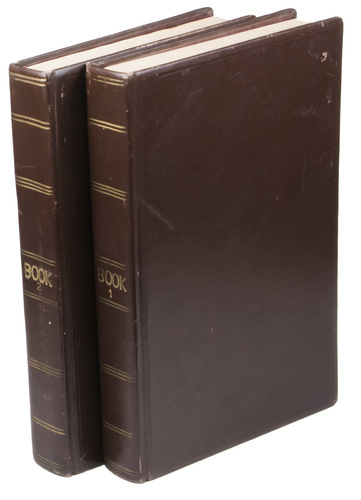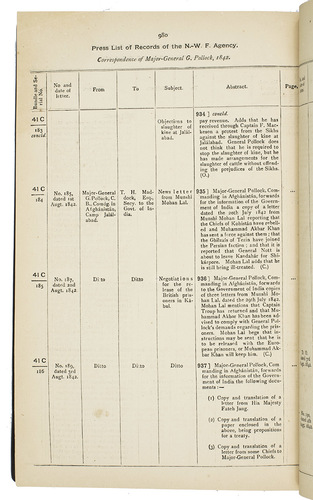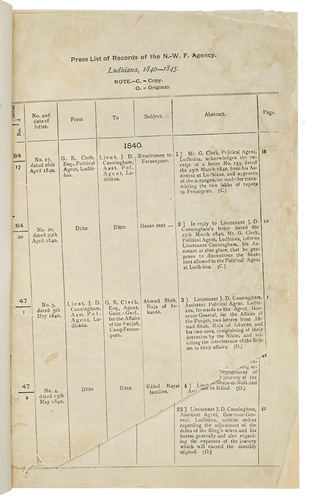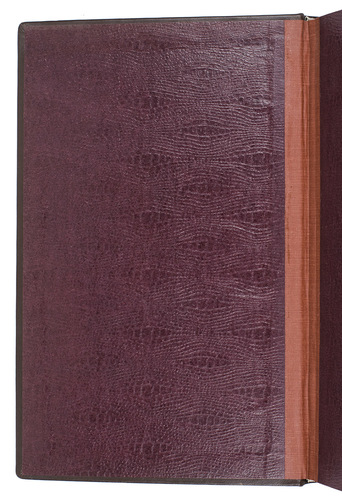 [PUNJAB-BRITISH SECRETARIAT].
Press lists of old records in the Punjab Secretariat - Volume VII. - North-West Frontier Agency. Correspondence with Government, 1840-1845.
Lahore, printed by the superintendent, Government Printing, Punjab, 1915. 1 volume bound as 2. Folio. With an addendum slip facing p. 197. Brown calf, with "Book 1" and "Book 2" in gold on the spines. [2?], 993 pp.
€ 6,500
A rare and extraordinary snapshot of the North-West Frontier of British India (now parts of India, Pakistan and Afghanistan) between 1840 and 1845, the period of the First Anglo-Afghan War. It comprises abstracts of official correspondence written during the period and preserved in the Punjab Secretariat, including documents on the 1842 retreat from Kabul, British relations with Dost Mohammed Khan and the Sino-Sikh War of 1841-1842. While much of the focus is military and political, there is also much of interest on legal and financial matters, public health, policing and other matters. The North-West Frontier States Agency was one of the colonial Agencies of British India exercising indirect rule.
Lacking the title-page, and pp. 3-4 as noted, with pp. 1-2 loose and damaged (with the loss of almost half of their text), repairs to the upper outside corners of pp. 983-993 with some loss of text, slight browning. Charles Allen, Soldier Sahibs: the men who made the North-West Frontier (2012).
Related Subjects: