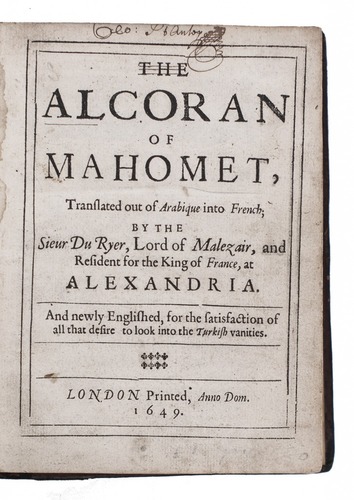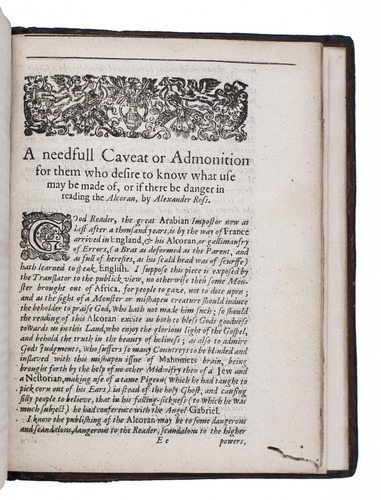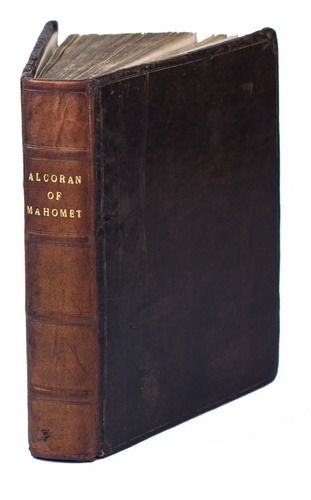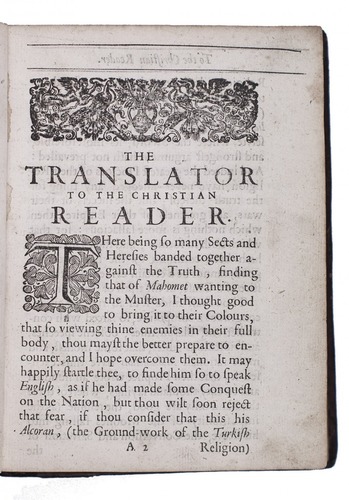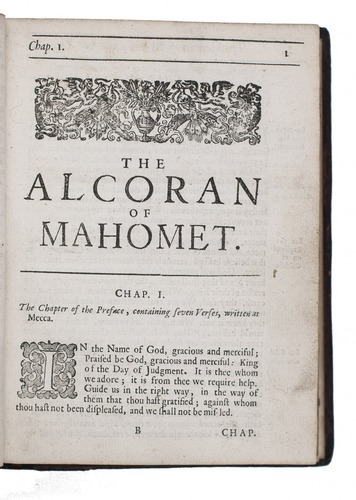 [QURAN - ENGLISH]. [ROSS, Alexander (translator)].
The Alcoran of Mahomet, translated out of Arabique into French ... and newly Englished, for the satisfaction of all that desire to look into the Turkish vanities.
London, 1649. Small 4to (17.5 x 13.5 cm). 18th-century calf, rebacked and with new endpapers.
€ 8,500
First edition of the first English translation of the Quran. The translation is generally ascribed to the Scottish clergyman and translator Alxander Ross (ca. 1590-1654), because a small text included at the end bears his name. Ross didn't know Arabic, and based his translation entirely on the French translation of 1647 by the orientalist and diplomat André du Ryer (ca. 1580-1660), thus inevitably incorporating Du Ryer's faults and misinterpretations. The book starts with a preface by the translator to "the Christian reader", followed by the preface of the French translation by Du Ryer and "a summary of the religion of the Turks": a brief treatise on Islamic worship, prayers, pilgrimage and the Ramadan. It continues with some recommendations, a table listing the Quran's chapters, and full text of the Quran. At the end is added "The life and death of Mahomet" and a text entitled "A needfull caveat or admonition for them who desire to know what use may be of, or if there be danger in reading the Alcoran", mentioning Alexander Ross as the author. This text, the preface and even the translation itself are interesting sources of the English or perhaps western view of Islam in the 17th century.
With marginal annotations and underscoring in black ink in English, and a, slightly shaved, early owner's inscription at the head of the title-page. Title-page thumbed and slightly stained in the inner gutter, slightly browned throughout, margins slightly thumbed, and a tiny wormhole in the margin of the last 50 pages. Overall in good condition. Binding rubbed along the extremities, but still in very good condition.
ESTC R200453; N. Matar, Islam in Britain, 1558-1685, pp. 80-81.
Related Subjects: