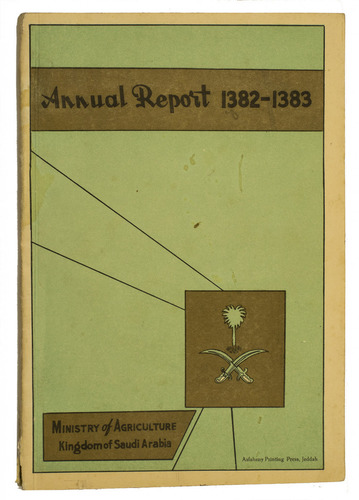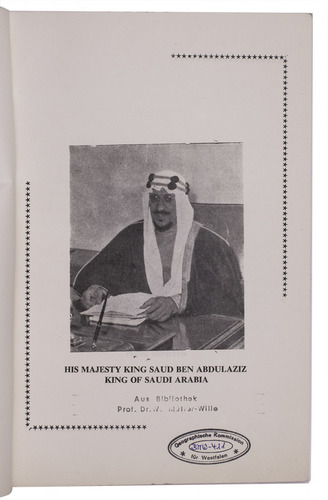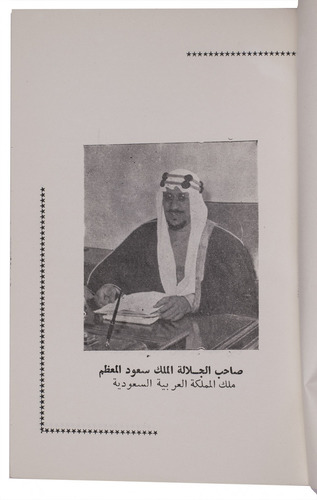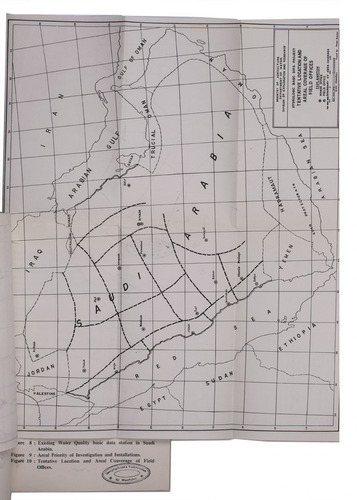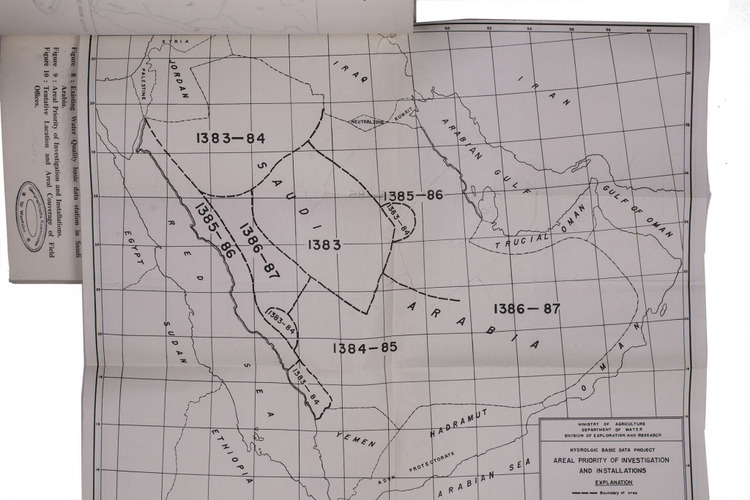 [SAUDI ARABIA – MINSTRY OF AGRICULTURE].
Annual report 1382-1383.
Jeddah, Asfahany, [1383 AH (= 1964 AD)]. 8vo. With portraits of His Majesty King Saud Ben Abdulaziz and Prince Faisal Ben Abdulaziz, and 10 maps, including 2 folding. Original publisher's decorated wrappers.
€ 1,250
The annual report of the Ministry of Agriculture of the Kingdom of Saudi Arabia for the fiscal year 1382-1383 AH, with text in Arabic and English. The most important topic is hydrology, including the Abha Dam project, the related Wadi Jizan and Irrigation project and the Al-Qatif water drainage project. Other topics covered include locust control, fertilizers, soil quality etc. The results of many tests are displayed on 10 maps.
With library stamps. Some minor stains and a small tear to the wrappers, but internally in very good condition.
Related Subjects: