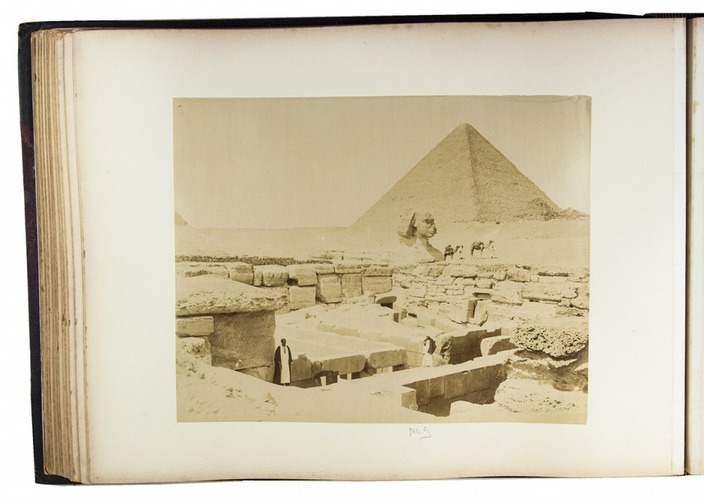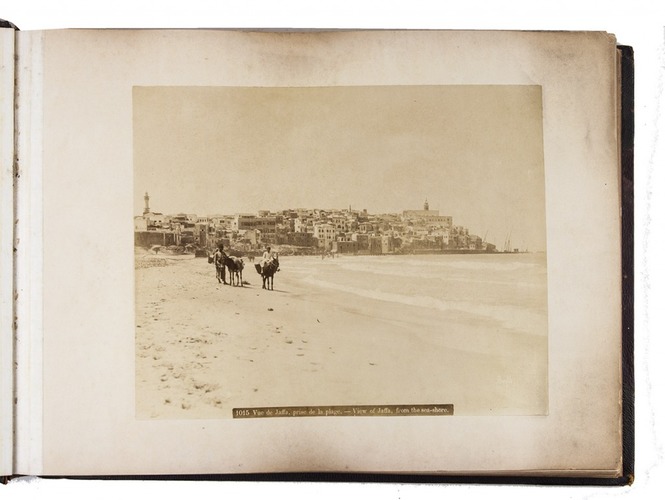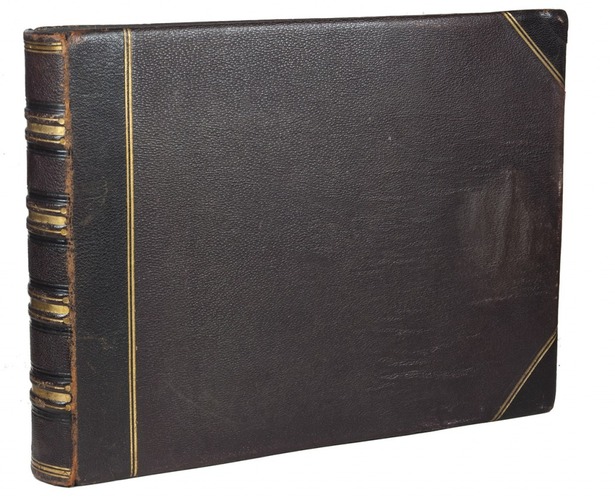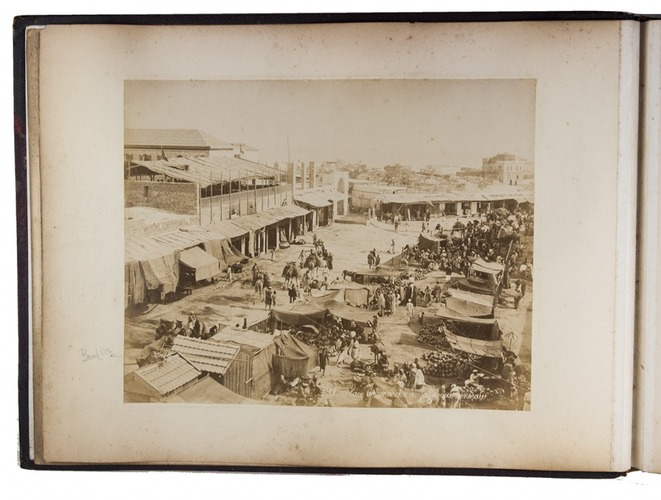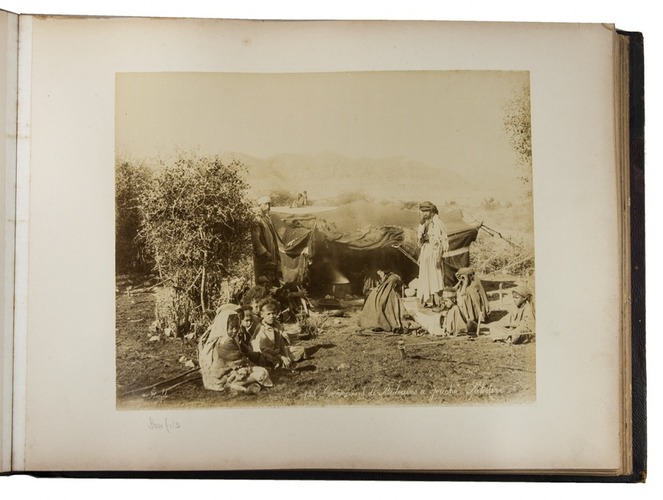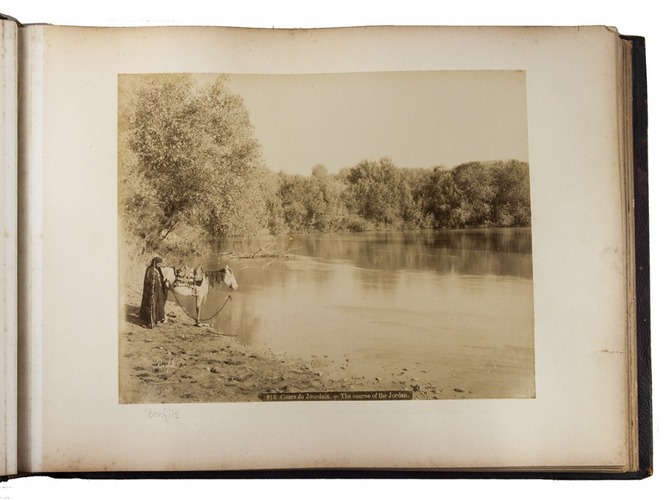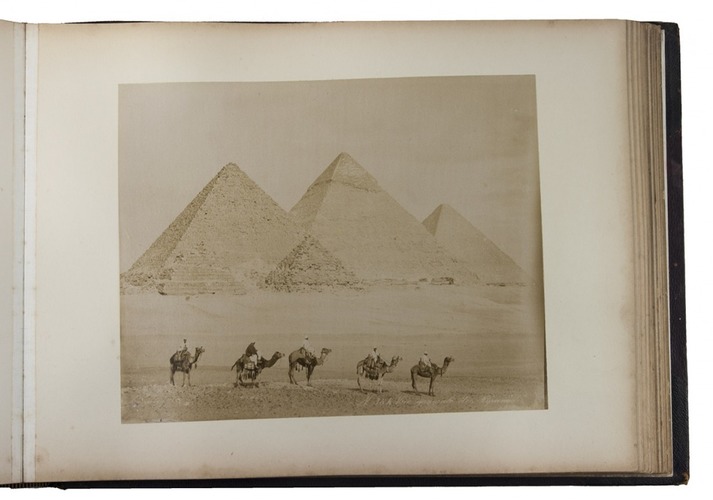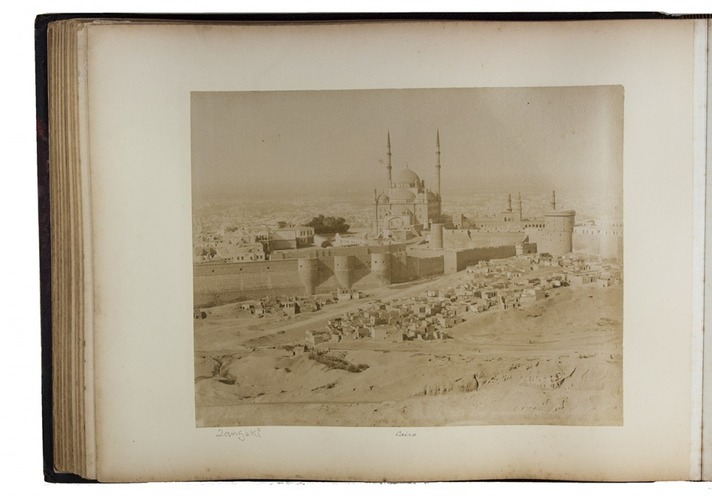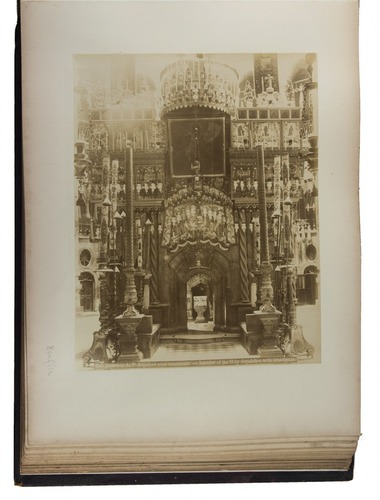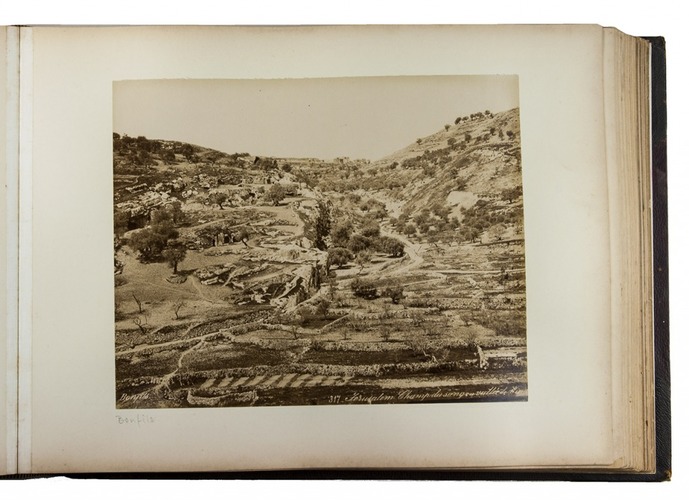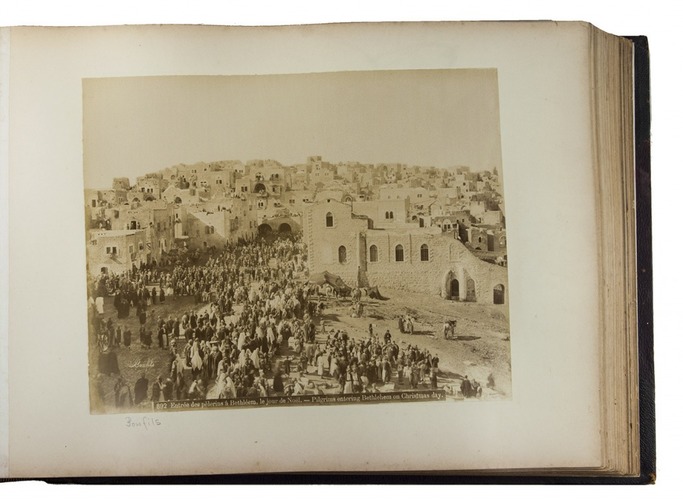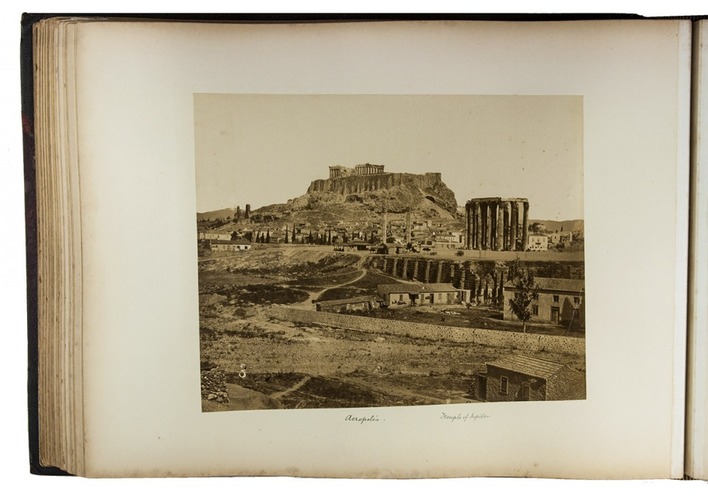 BONFILS, G. LEKEGIAN & CO, Brothers ZANGAKI, Collection MERLIN and Carlo NAYA.
[Souvenir album with photographs of the Holy Land, Cairo, Athens and Venice].
[Palestine, Cairo, Athens, Venice, ca. 1890]. Oblong album (41.5 x 31 cm) containing 62 albumen prints, mostly 23 x 28 cm, with 2 smaller prints of ca. 16 x 28 and 5 large prints of 35.5 x 27 cm. Most of the photographs are numbered and captioned in French, and sometimes also in English, on the negative. Contemporary brown half morocco. [59], [11 blank] pp.
€ 9,500
Interesting photo album, probably compiled as a souvenir of a journey through the Holy Land, Egypt, Athens and Venice in the 1890s. Complete souvenir albums were sold by photographer's studios and dealers alike. However, the fact that the current album has several blank pages at the end, lacks a binding title and contains photographs showing several different countries, suggests that it was compiled by an individual traveller. Among the photographs of Athens, is an image of the statue of Themis, excavated in 1890 in Rhamnous and subsequently transported to Athens. The inclusion of this photograph suggests the album was compiled in or soon after 1890.
The largest part of the album contains photographs of Egypt and Jerusalem. After a view with numerous watermelons at the market of Jaffa, it shows views of Ramlah, Bethany (al-Azariya), Khan al-Ahmar ("scene of the good Samaritan episode") and the convent Mar Saba. Before the views of Bethlehem on Christmas day, are two photographs showing local inhabitants: a single rider with his horse before the river Jordan and a Bedouin camp near Jericho. All the major sites of Jerusalem are present, including the Mount of Olives, Wailing Wall, Solomon's Stables and the Jaffa Gate with more watermelons. A misplaced image of the coppersmiths of Cairo appears before images of the Al-Aqsa Mosque and the Church of the Holy Sepulchre. The images of Egypt mostly show the river Nile and the Pyramids, but also a busy market in the garden of Gezireh, the interior of the Mosque of Muhammad Ali and a mummy. Typical images of Athens and Venice follow, with the final image showing a gentleman and two ladies feeding the pigeons on the Piazza San Marco.
With the captions of several of the photographs transcribed in pencil or ink. Binding worn at the extremities. Paperboard album leaves with a few spots and several tears, most of the header corners damaged and several repaired. Photographs in excellent condition, a few with some spots and light damage at the sides.
Related Subjects: