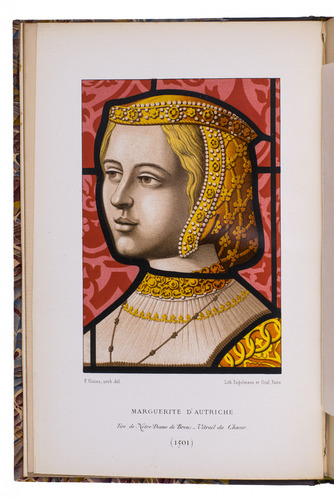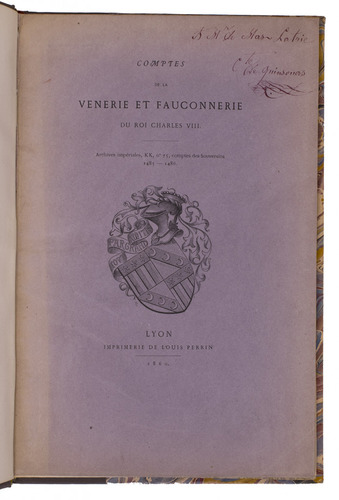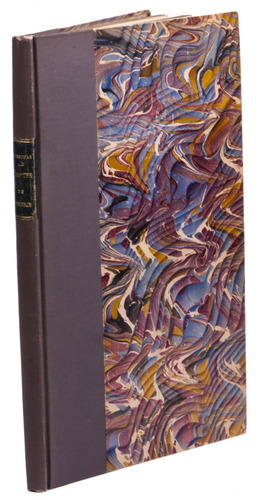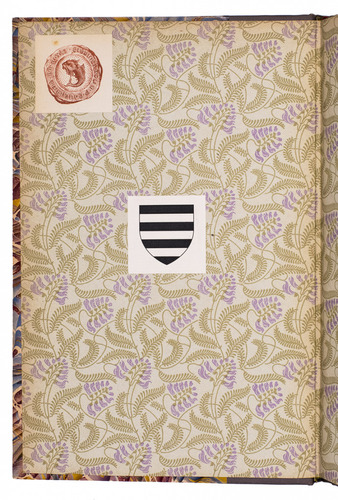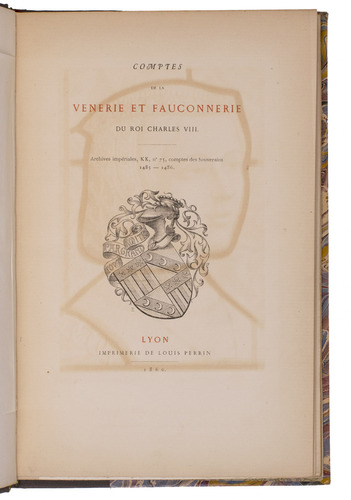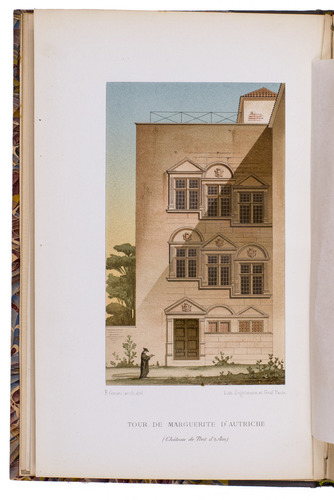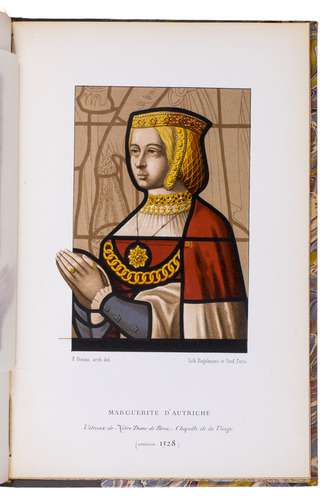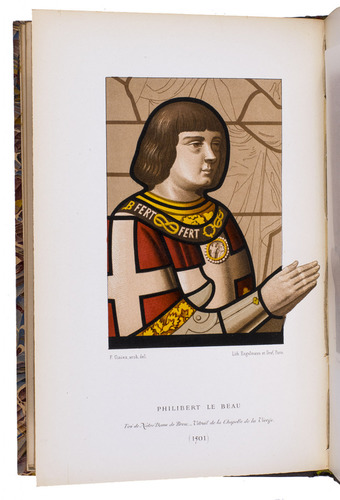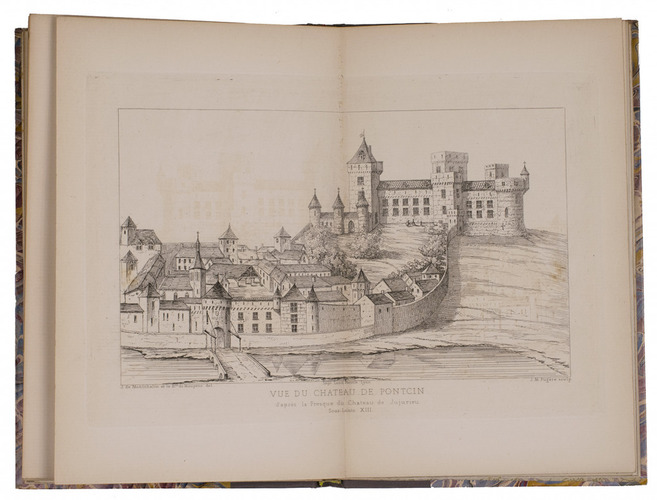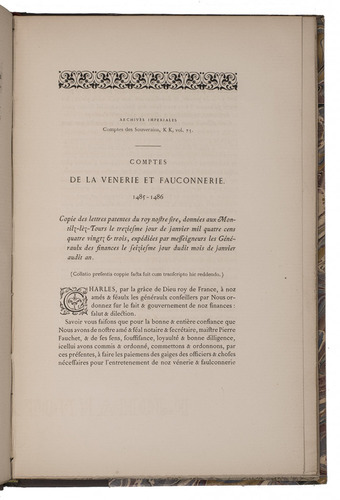 CHARLES VIII, King of France, [compiled by Emmanuel Victor POURROY de l'Aubérivière, Comte de QUINSONAS].
Comptes de la venerie et fauconnerie du Roi Charles VIII. ... 1485-1486.
Lyon, printed by Louis Perrin [for the compiler], 1860. 8vo (24 x 16 cm). With the title-page in red and black with the coat of arms of the compiler, 4 chromolithographed plates showing 3 stained-glass portraits and an architectural elevation, all drawn by P. Giniz and lithographed in Paris by Engelmann & Graf, 2 double-page etched views drawn by J. de Montchalin & Le Bon de Maupetit and engraved by J. M. Fugère, and a lithographic facsimile of a letter written and signed by Margaret of Austria. Half grey-brown cloth (ca. 1900?), top edge gilt, with the publisher's printed paper wrappers bound in. VI, 22 pp. plus plates.
€ 8,500
A remarkable bibliophile edition (limited to 50 copies) of financial accounts and other documents concerning hunting and falconry from the archives of King Charles VIII of France in the years 1485 to 1486. These documents are essential primary sources for the history of hunting and falconry, giving detailed and very specific data to throw light on falconry ca. 1485/86. The text was prepared in conjunction with a publication about Margaret of Austria (1480-1530), Duchess of Savoy, and Quinsonas (1818-1901) wrote a brief introductory chapter to the present book, "Documents pour servir a l'histoire de Marguerite d'Autriche". The chromolithographs show details from two stained-glass portraits of her, one of her husband Philibert and a view of her "tower" in his chateau in Pont d'Ain. The etchings show Pont d'Ain and Louis XIII's chateau at Poncin. Although the title-page names no compiler and the imprint names only the printer, Quinsonas's arms appear on the title-page and front wrapper. He was clearly the motive force behind the publication, using the services of the printer Louis Perrin, who pioneered historically allusive book design.
With a presentation inscription from the compiler Comte de Quinsonas to K Mr [Louis] de Mas-Latrie (1815-1897), historian and palaeographer, on the front wrapper. With offsetting of the chromolithographs (in spite of the tissue guards bound in to prevent it), the ribbon marker has left a browned shadow in the gutter margin between 2 pages and the margins of the wrappers have faded to grey-brown, but otherwise in very good condition. Schwerdt, p. 119; Thiébaud, col. 763.
Related Subjects: