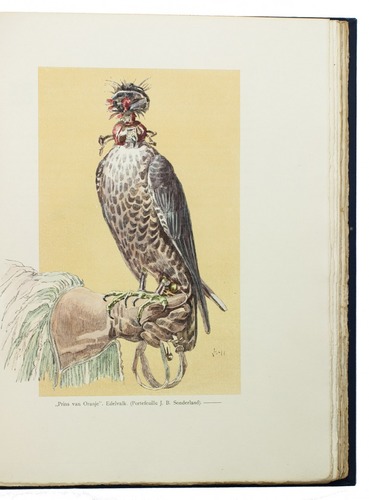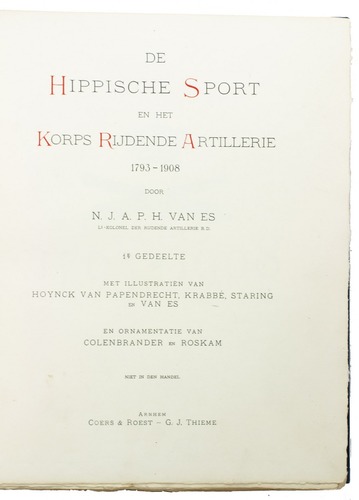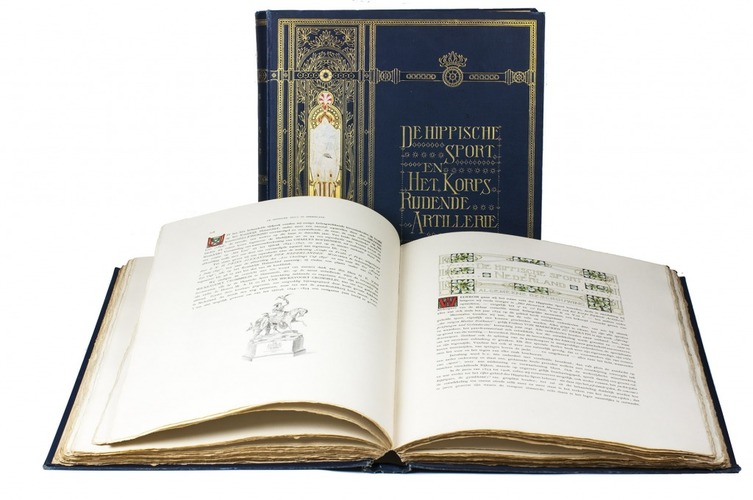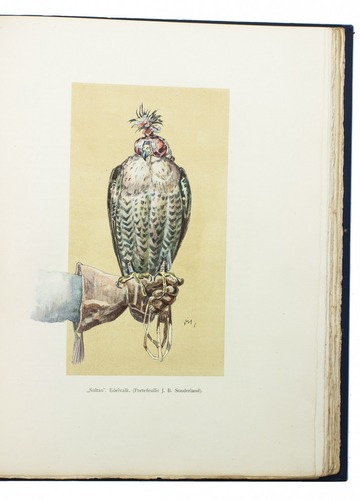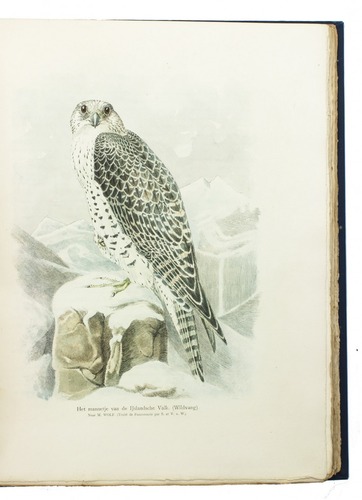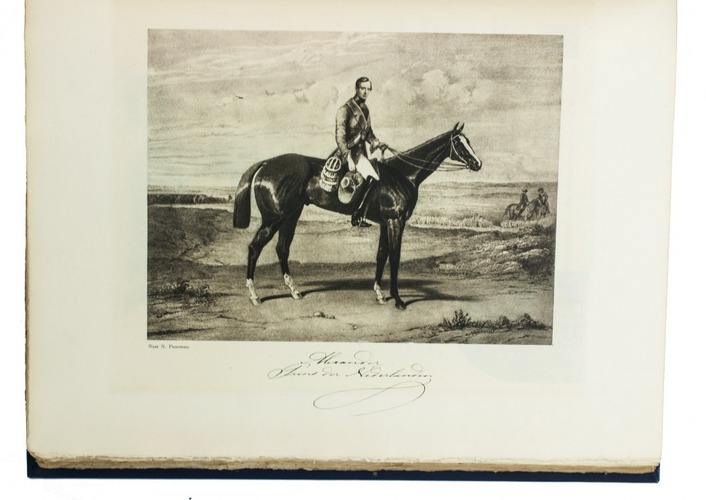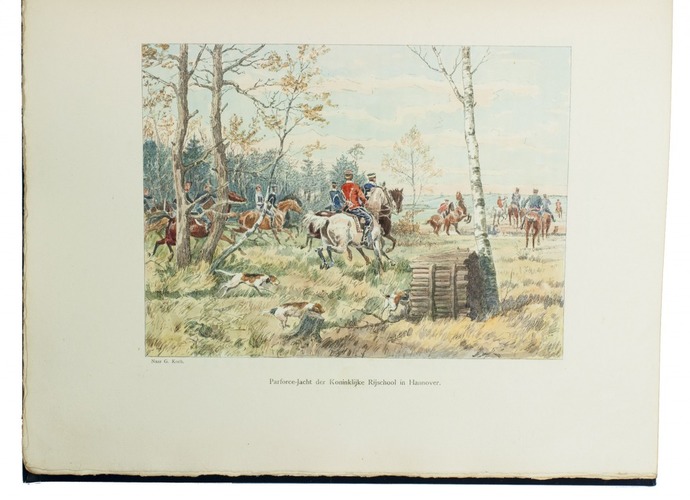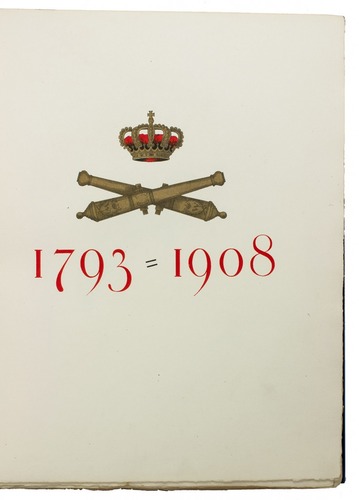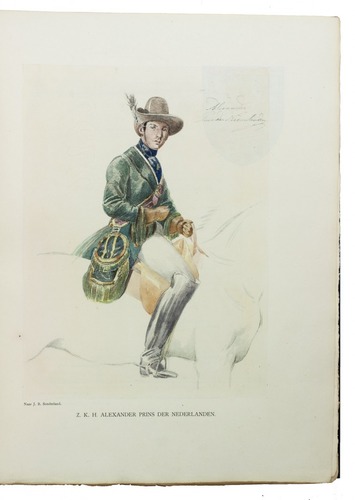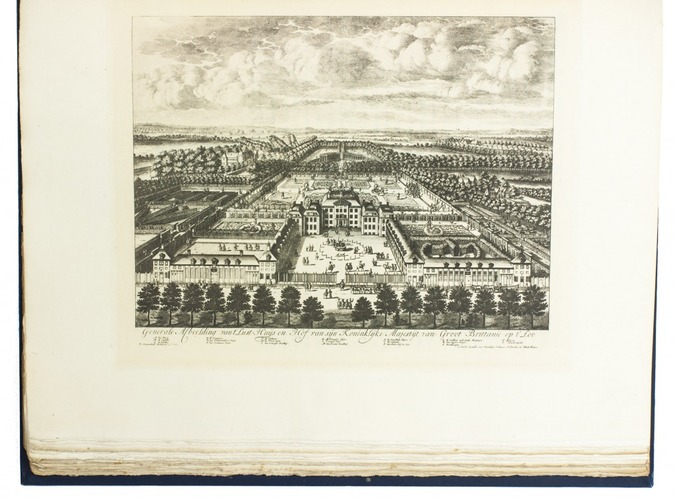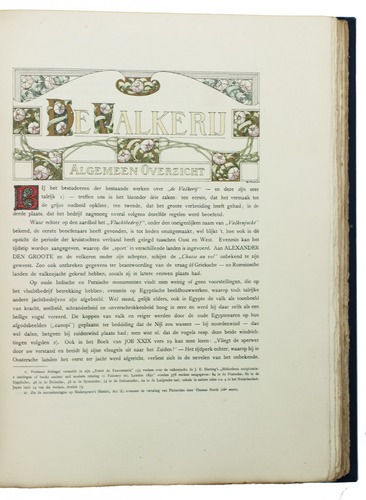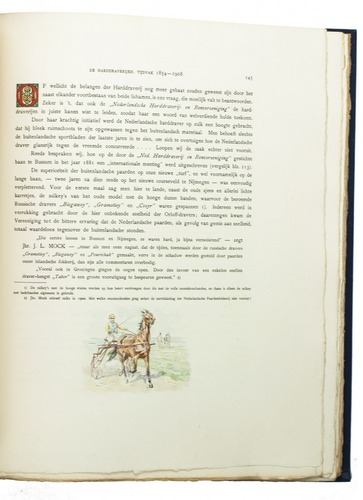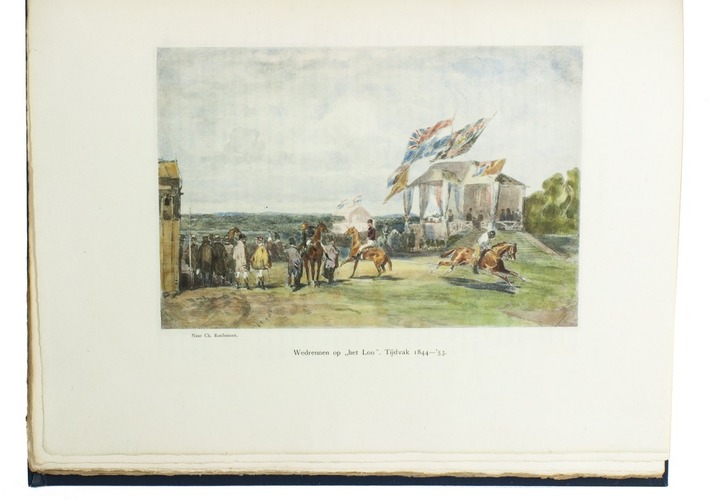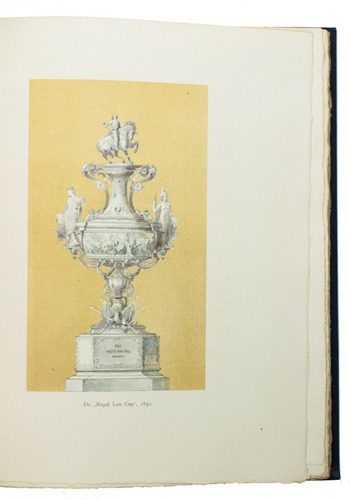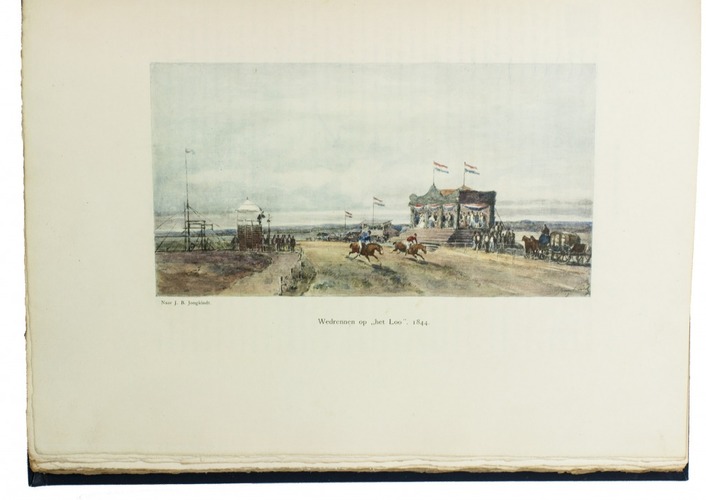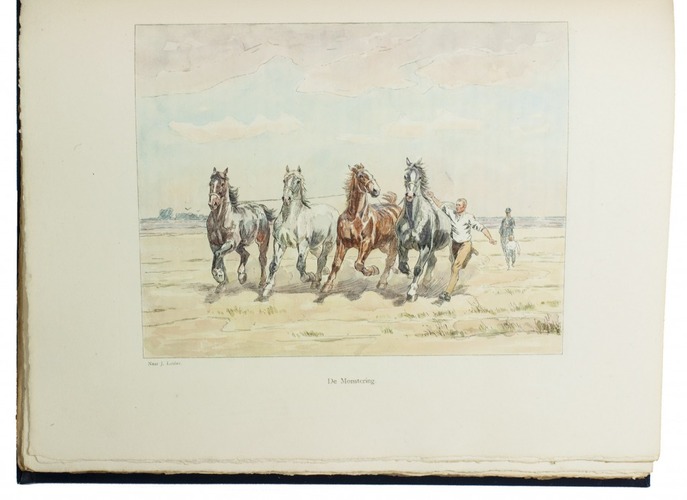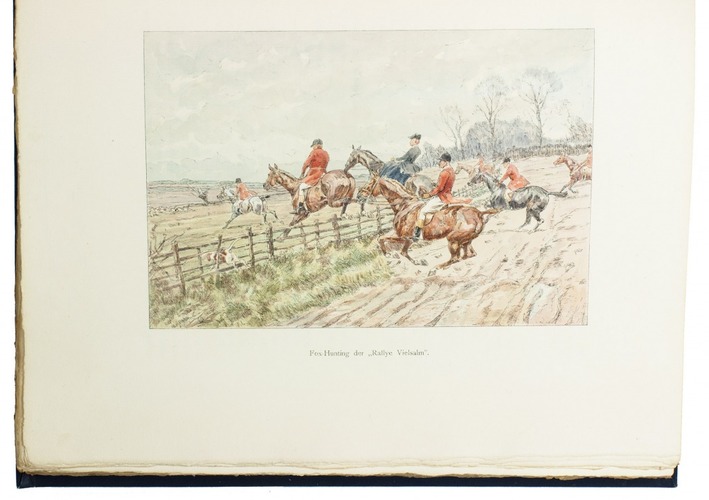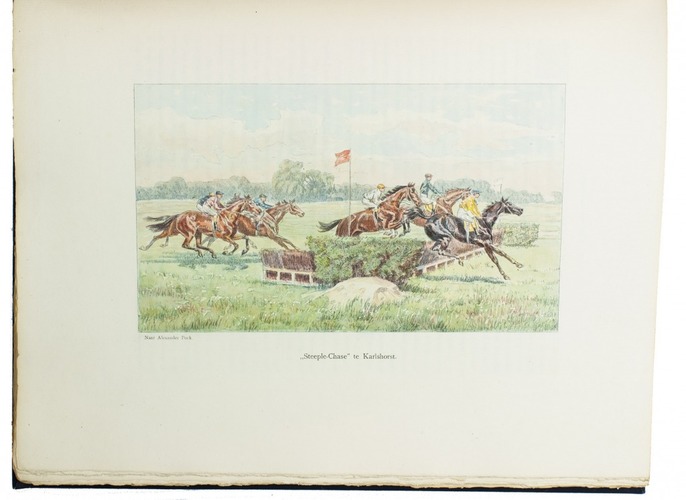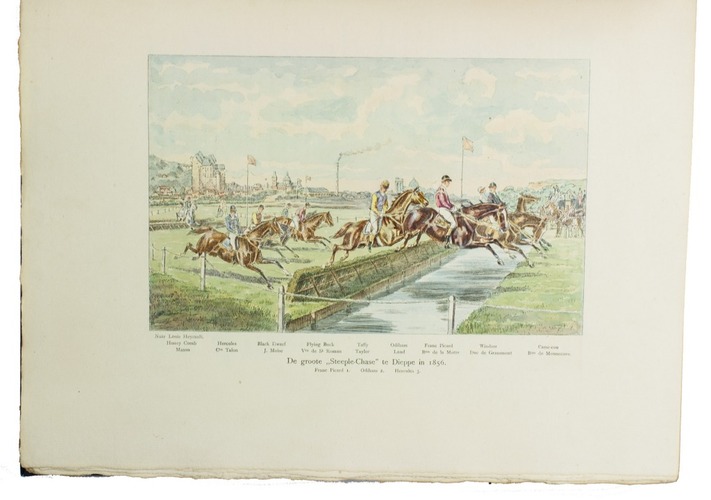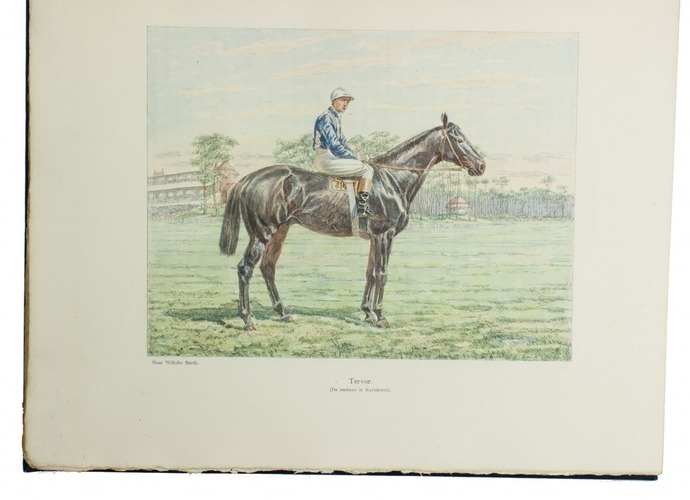 ES, N.J.A.P.H. van.
De hippische sport en het korps rijdende artillerie 1793-1908 ... 1e gedeelte [valkerij]. 2e gedeelte [hippische sport].
Arnhem, Coers & Roest and G.J. Thieme, [1913]. 2 volumes. Large 4to (37.5 x 31 cm). With ca. 80 lithographed plates and numerous illustrations and decorations in text, many beautifully coloured by hand and some highlighted with silver and/or gold. Original publisher's gold-blocked blue cloth, with a coloured hooded hawk on front boards, upper edges gilt, other edges untrimmed. [16], 172, [18], [2 blank]; [14], 221, [1 blank], [17], [1 blank] pp.
€ 18,000
Very rare, limited first and only edition of an exquisitely produced work on falconry and equestrian sports, a showpiece of Dutch art nouveau book illustration. The first volume, on falconry, contains reproductions of the plates from Schlegel and Wulvenhorst's Traité de fauconnerie (1844-1853), "the finest work on falconry which has ever been produced" (Harting). The second volume treats the equestrian sports in the Netherlands, England, France, Germany and Belgium, with illustrations of races and hunts.
It is a separately published follow-up to the ten volume set Het historisch museum van het Korps Rijdende Artillerie (1898-1904), that was published to celebrate the 100th anniversary of the Dutch Horse Artillery Corps (The Yellow Riders). The complete series ranks "among the most beautiful military publications in the world" (Sloos).
With a presentation inscription from the author to Colonel Harhoff dated 1913, in each volume, and with library stamps of the Royal Garrison Library Copenhagen. Bindings only slightly scuffed at the foot of the spine, otherwise in very good condition. NCC (4 copies); Sloos, Gewapend met kennis, pp. 376-379; cf. Harting, Bibliotheca accipitraria 194.
Related Subjects: