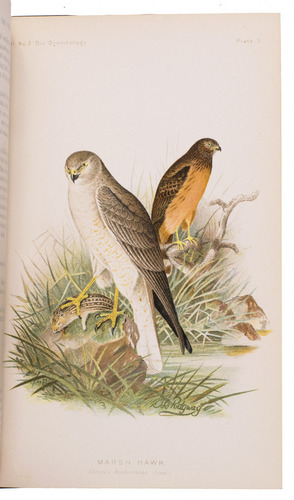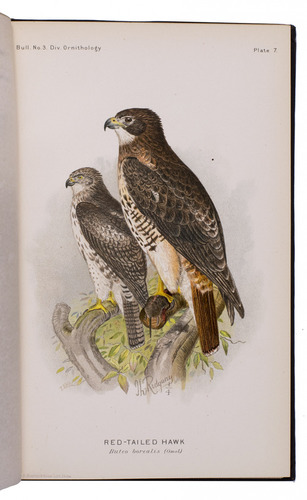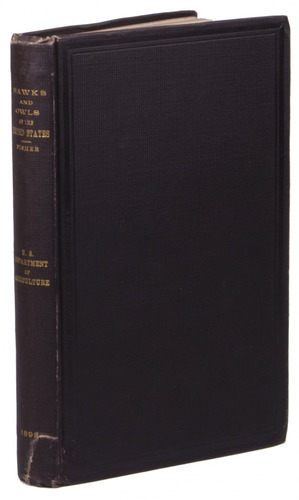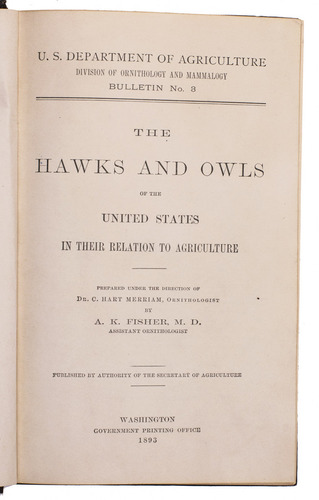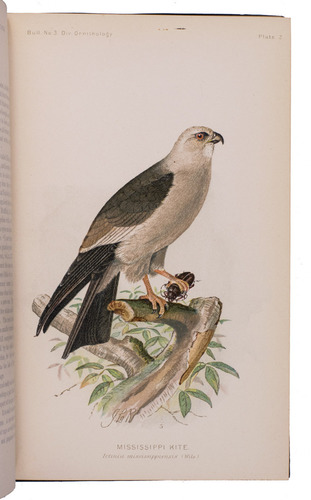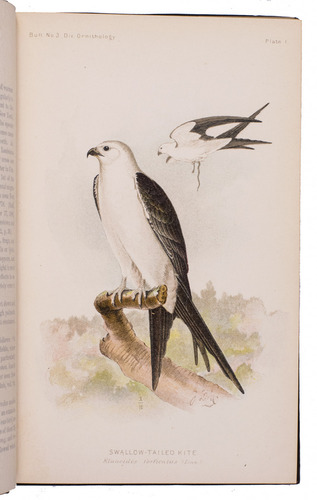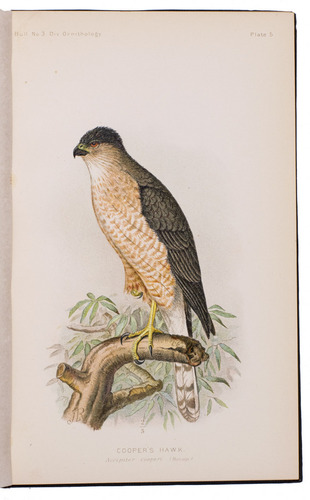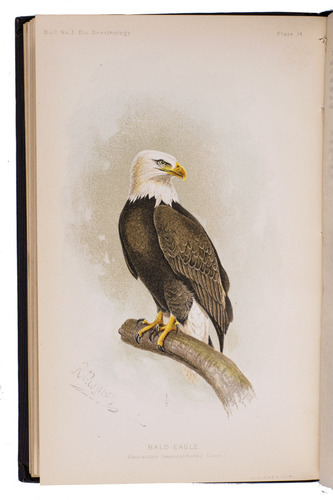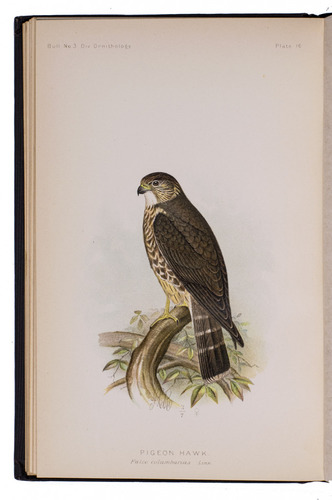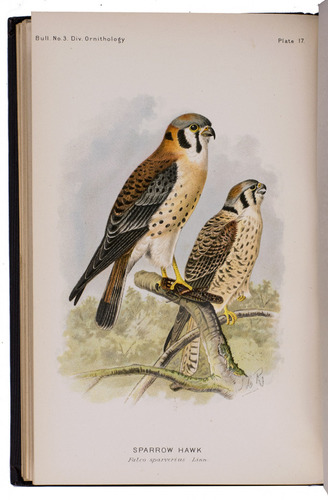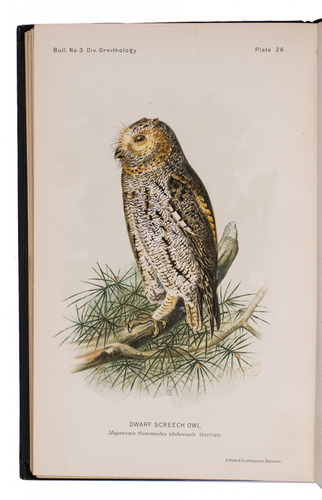 FISHER, A.K. and C. HART MERRIAM (dir.)
The hawks and owls of the United States in their relation to agriculture.
Washington, Government Printing Office, 1893. 8vo. Illustrated with 26 colour plates. Brown cloth with gilt lettering on spine. 210 pp.
€ 450
First edition of a survey of the influence of rapacious birds on the agriculture in the United States, published as bulletin no. 3 of the U.S. Department of Agriculture, Division of Ornithology and Mammalogy. Understanding the feeding pattern of these birds was crucial to gauge their role in the ecosystem. Therefore the birds were caught and dissected and their stomach contents studied. This explains why the plates show the birds with their typical food. The 26 full-page chromolithographed plates are signed JLR (J.L. Ridgway and R. Ridgway) and show most birds in their natural habitat with a kill at their paws. Number 26 is placed between 23 and 24.
Bottom of spine damaged and repaired. Nissen IVB 316.
Related Subjects: