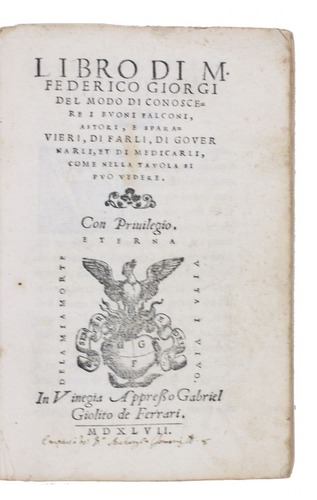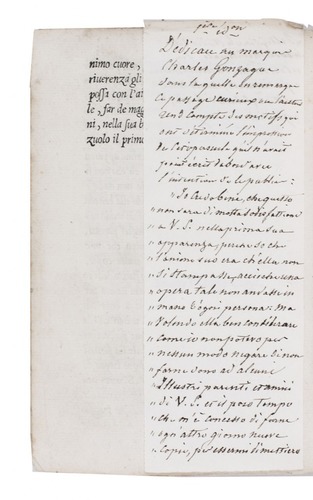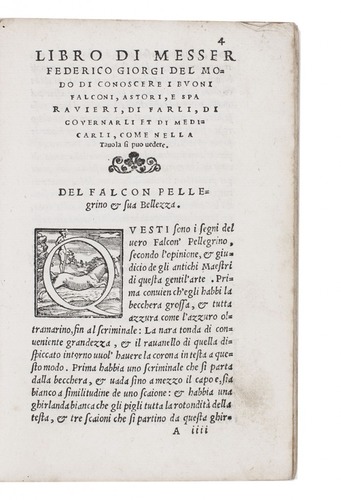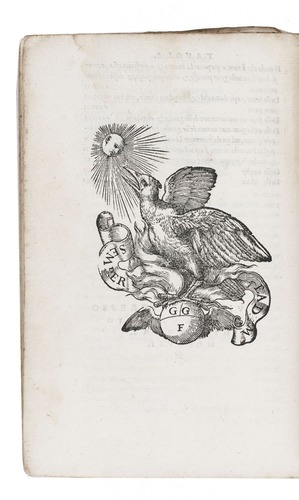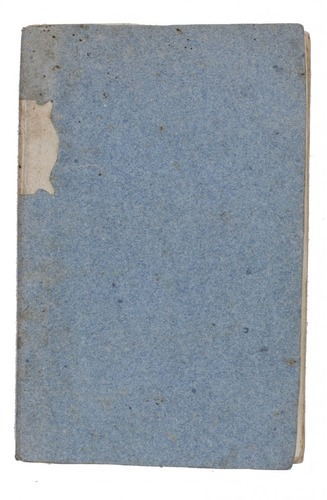 GIORGI, Federico.
Libro ... del modo di conoscere i buoni falconi, astori, e sparavieri, di farli, di governarli, et di medicarli, come nella tavola si puo vedere.
Venice, Gabriel Giolito de Ferrari, 1547. 8vo. With Giorgi's woodcut phoenix printer's device on title-page and a stunning larger one at the end. Blue stiff paper wrappers (ca. 1800). 53, [2], [1 blank] ll.
€ 15,000
First edition of an early and "esteemed" (Harting) work on falconry, containing detailed information on the breeding and training of falcons, hawks, and sparrow hawks, with notes on their feeding and care. It was an important source for Turberville's The booke of faulconrie or hawking, the best known work on hawking of the 16th century. With a dedication to Marchese Carlo Gonzaga, whom Giorgio appears to have served as falconer. Carlo Gonzaga was a member of the well-known Italian Gonzaga family, which ruled Mantua from 1328 to 1708. At the Gonzaga court there, falconry was practiced according to ancient traditions and was an important part of the family's favourite pastime: hunting.
With early owner's inscription. Several restorations in the gutter, some spots on the title-page, thumbing in the first couple leaves, and faint dampstains in in the margins of the last leaves. Good copy. Some brown specks on the wrappers and the spine slightly soiled, but otherwise good. Ceresoli, p. 286; Harting 268; Schwerdt I, p. 206; Souhart, cols. 216-217; cf. G. Malacarne, Lords of the sky: falconry in Mantua at the time of the Gonzagas.
Related Subjects: