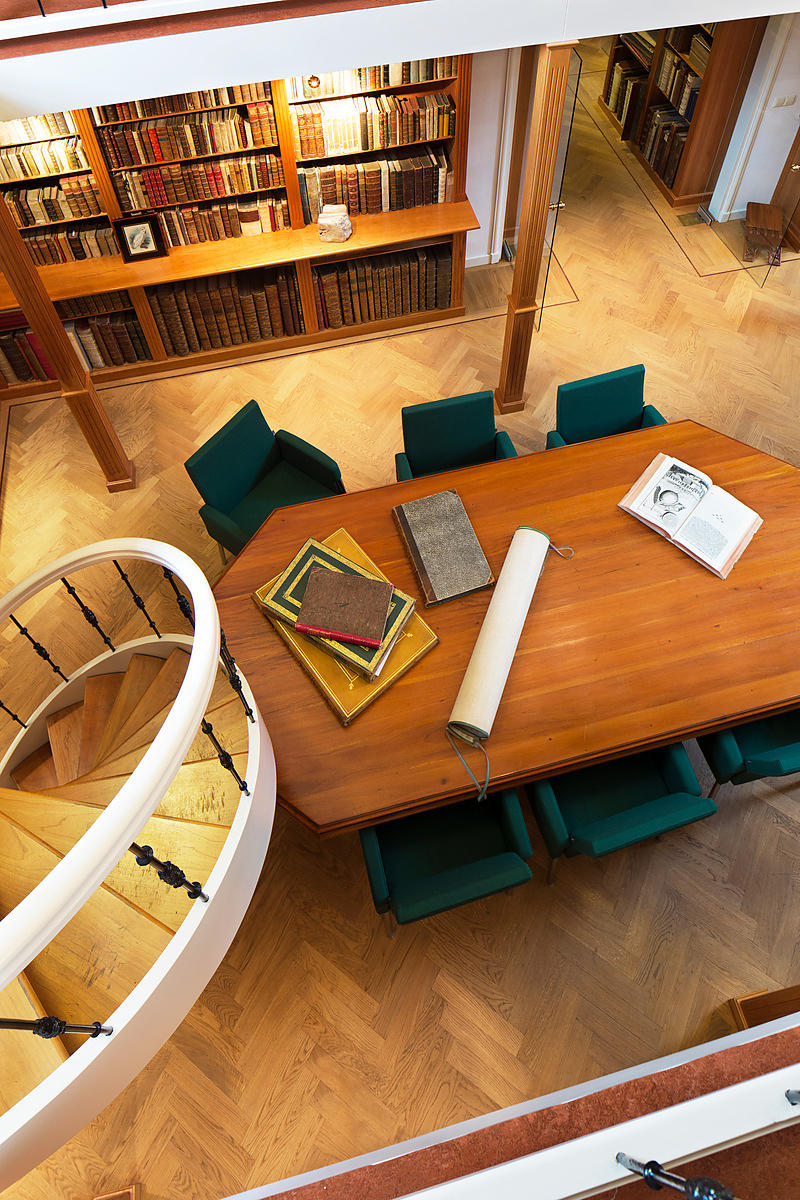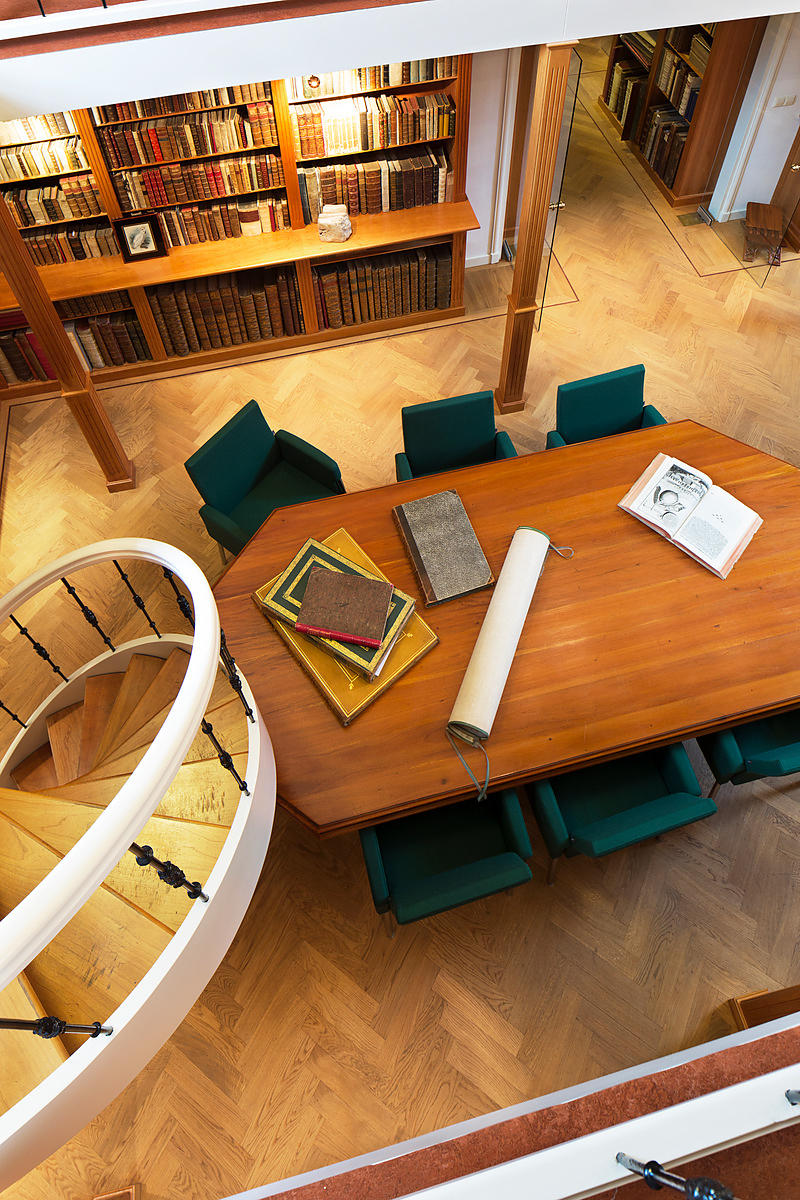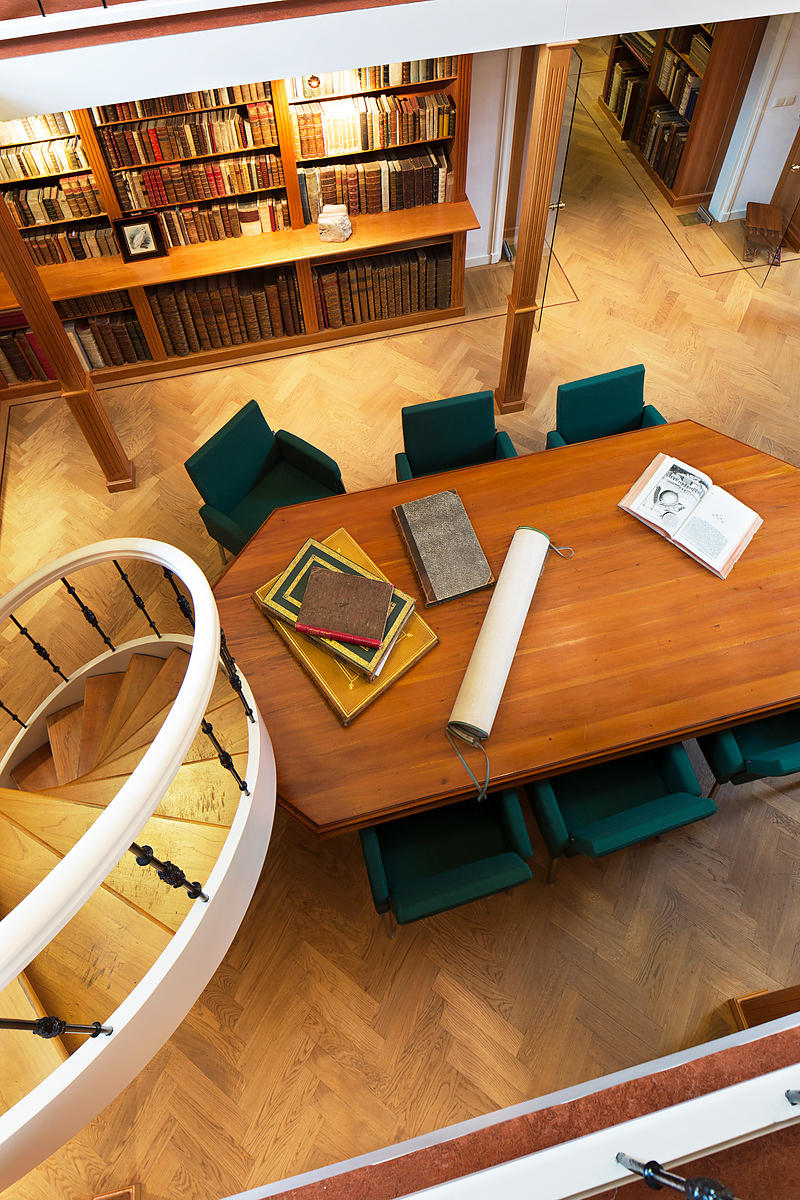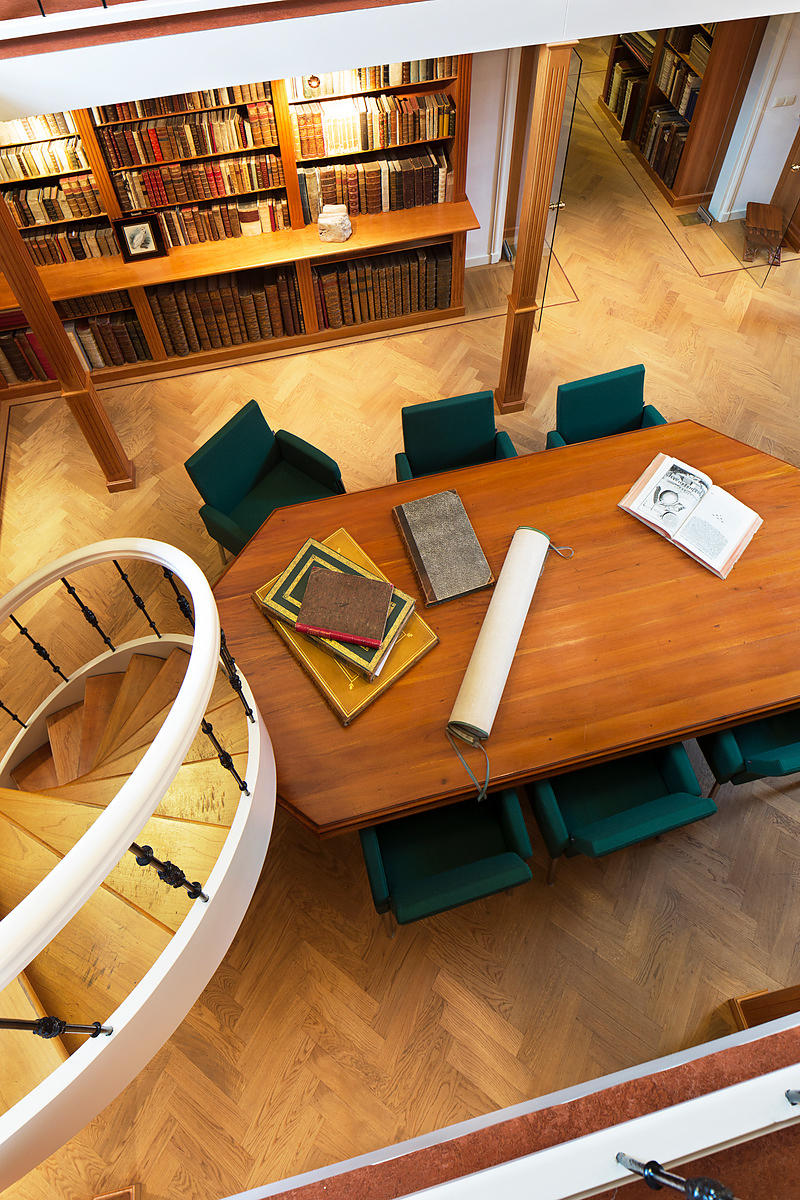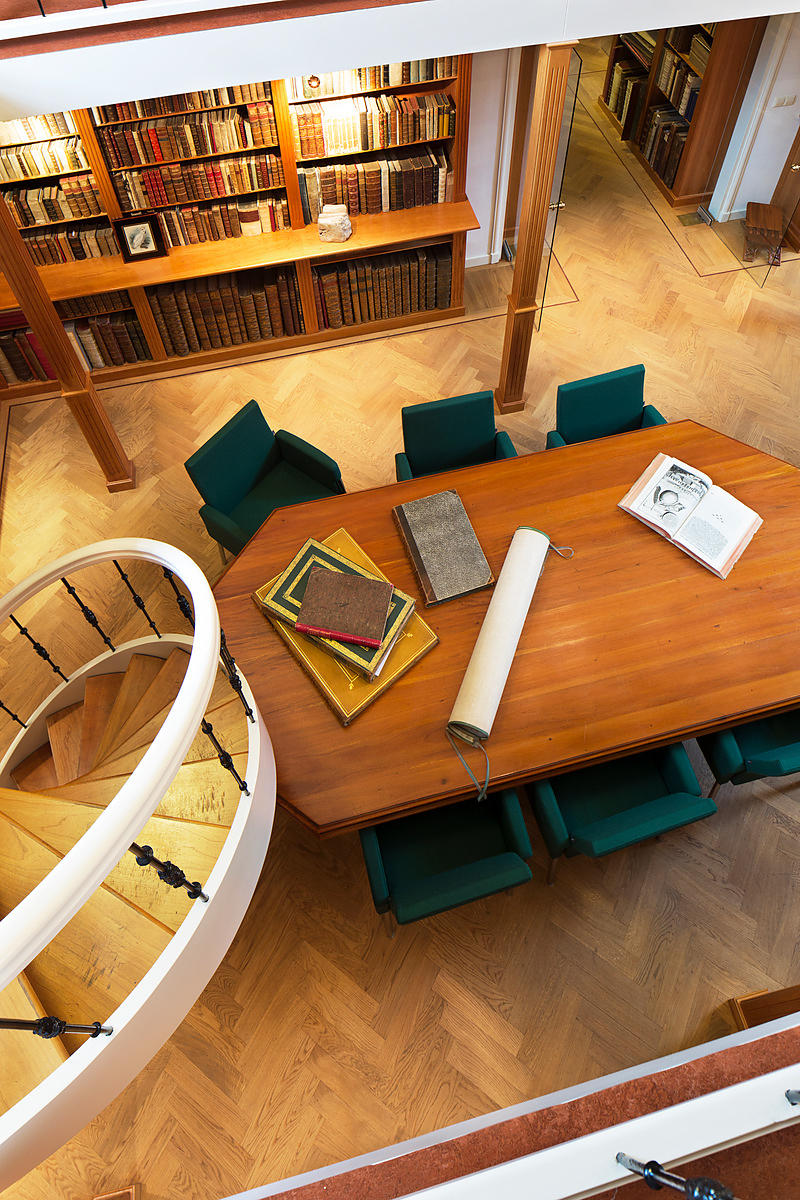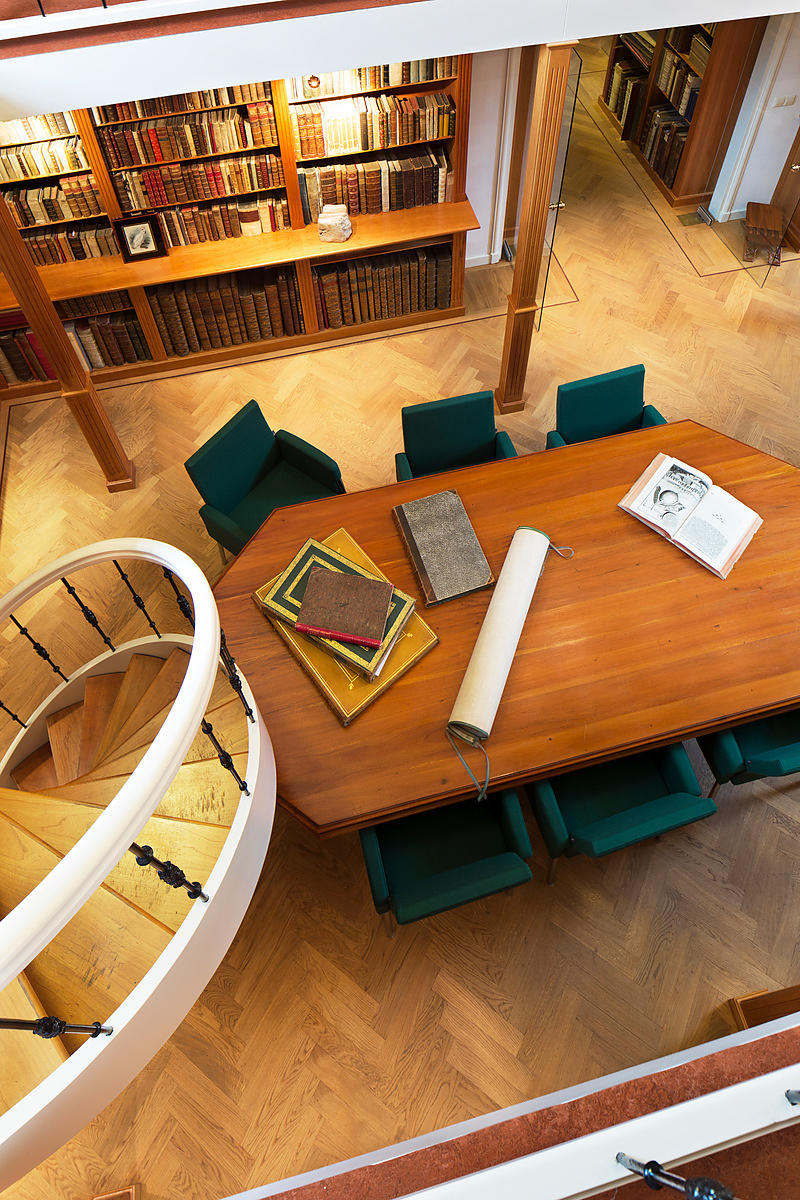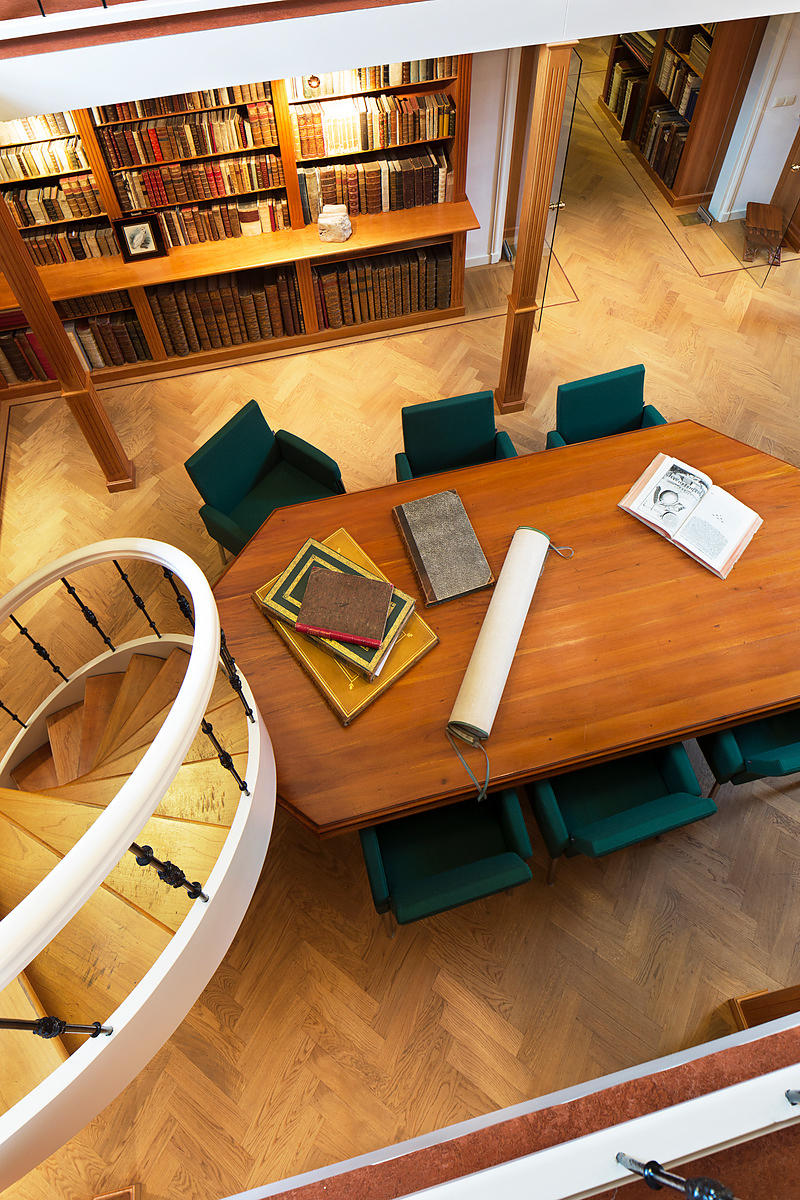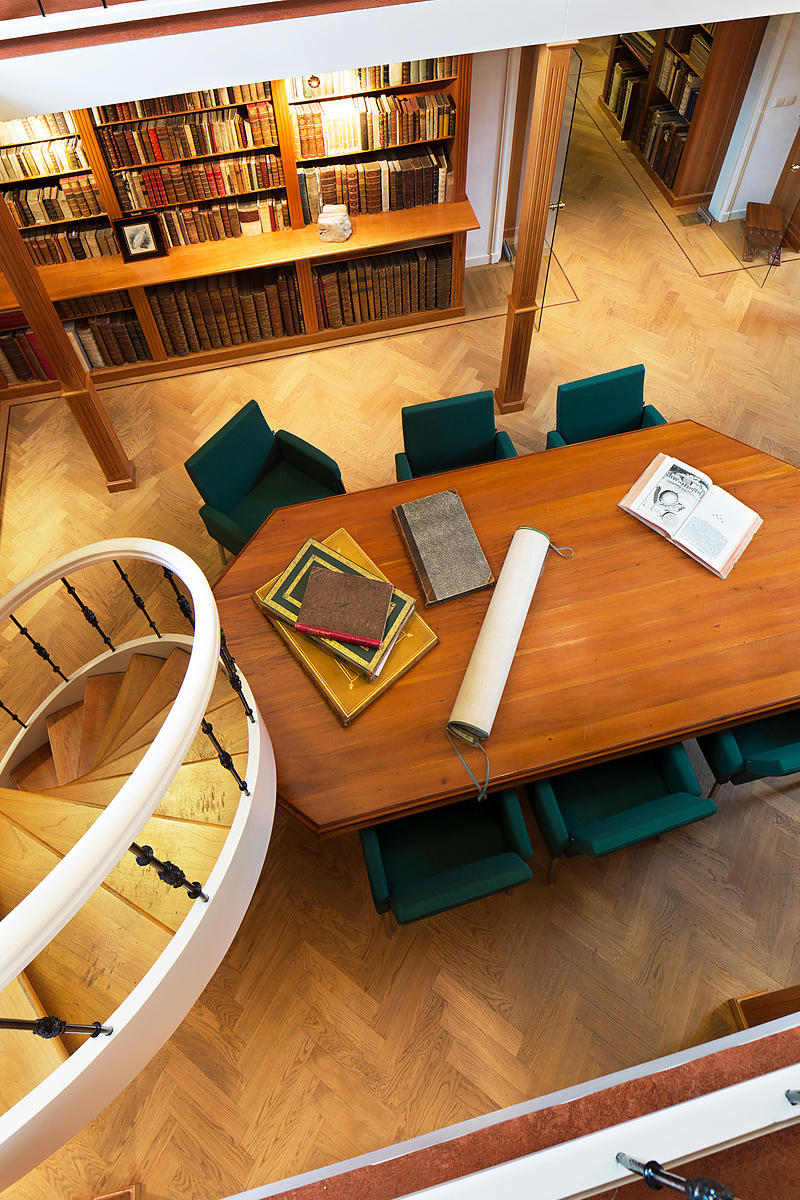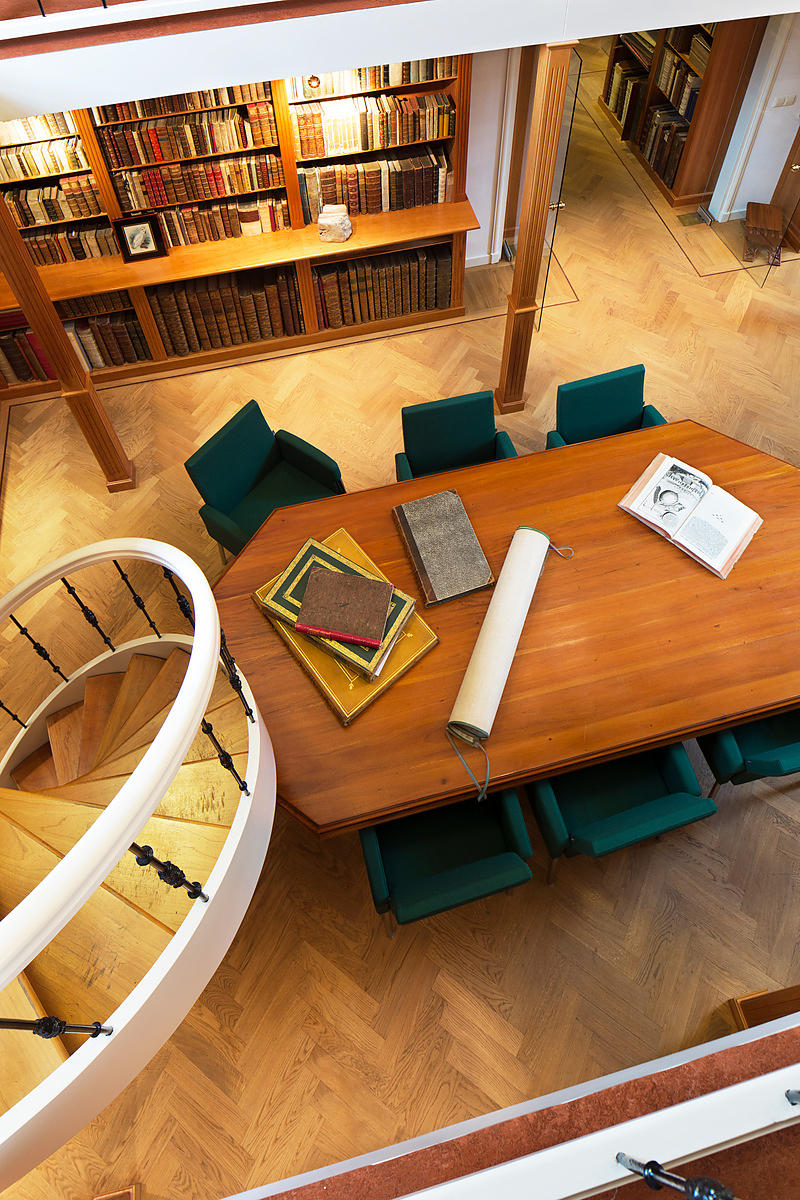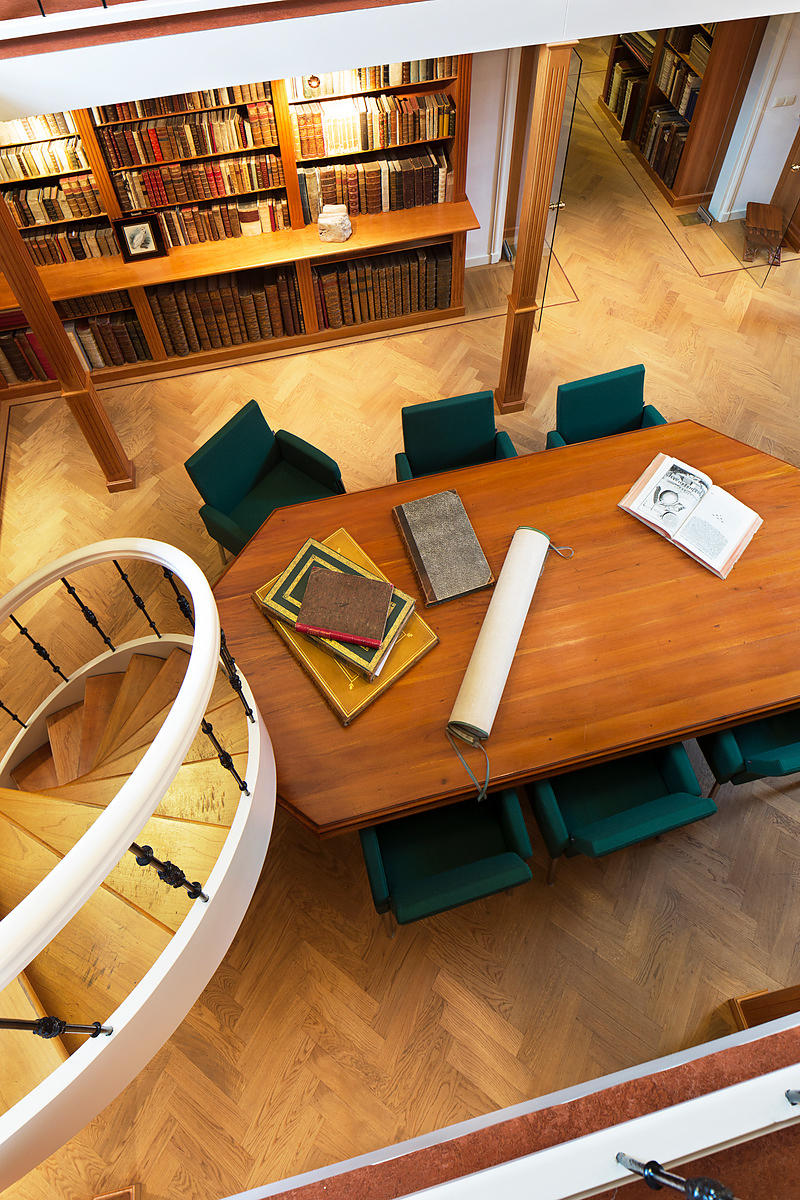 IBN SINA (AVICENNA).
Liber canonis, de medicinis cordialibus et cantica.
Basel, Johann Herwegen, 1556. Large folio (39 x 26 cm). With 7 large woodcut illustrations on integral leaves (a full-page schematic line diagram representing the anatomy of the eye, and 6 fine woodcut pictorial illustrations - filling 2 pages - showing the rather tortuous repositioning of dislocations) and 4 or more tiny woodcut diagrams or pictorial illustrations in the text. 16th-century calf, rebacked in the 18th century.
€ 75,000
Magnificent 1556 folio edition of the classic Latin translation of the greatest work of Ibn Sina (ca. 980-1037), known in Europe as Avicenna, his Canon medicinae (Canon of medicine, or in Arabic Kitab al-Qanun fi al-tibb). It is a comprehensive medical encyclopaedia, mixing a thorough compilation of Greek and Islamic medical knowledge (including the work of Aristotle, Hippocrates, Galen and al-Majusi) with Avicenna's own original contributions and even some material from Chinese sources. It revolutionized European medicine long before it first appeared in print in 1472. It discusses the spread of disease by water, soil and vermin, the hereditary nature of some diseases or conditions, gives information on the preparation and use of more than 750 drugs, including the preparation of alcohol and its properties, and advice for the treatment of all imaginable ailments.
The present translation is mostly that of Gerard of Cremona (ca. 1114-1187). The Italian physician Andrea Alpago completed and corrected it from various sources for the first complete edition, which set the standard for all that followed. Benedetto Rinio added numerous notes (citing Ibn Sina's Greek sources, for example) and made further revisions. It also included Niccolo Massa's translation of Ibn Sina's autobiography and translations of his four shorter medical works: De viribus cordis, Cantica, De removendis nocumentis and De syrupo acetoso. Alpago also contributed the glossary of Arabic words. The Giunta editions were "the most lavish and comprehensive" (Siraisi, p. 145) and the present Basel edition follows the 1555 Giunta edition closely but is superior as a piece of book production.
With many annotations in Arabic by the military physician and historian of Arabic medicine, Lucien Leclerc (1816-1893), who lived in Istanbul and pioneered European Arabic studies with the first major history of Arabic medicine in 1876. The annotations show 19th-century Europe's growing appreciation of Arabic scholarship, especially in medicine. With the title-page creased and slightly worn and a few minor stains, but otherwise in very good condition and with large margins. Binding restored. A good copy of one of the earliest and best Ibn Sina editions, also interesting for Le Clerc's Arabic annotations.
Dürling 386; Norman Lib. 1950; N.G. Siraisi, Avicenna in Renaissance Italy (2014), pp. 140, 165; USTC 603277; Wellcome Lib. 578.
Related Subjects: