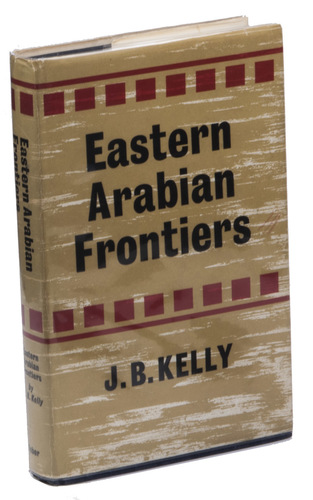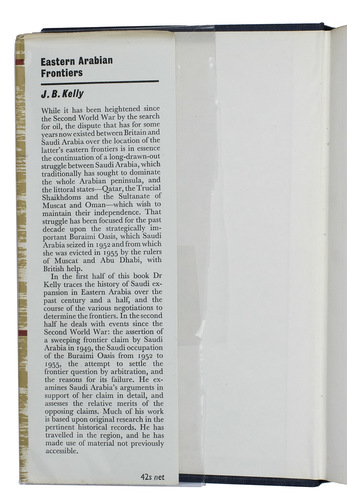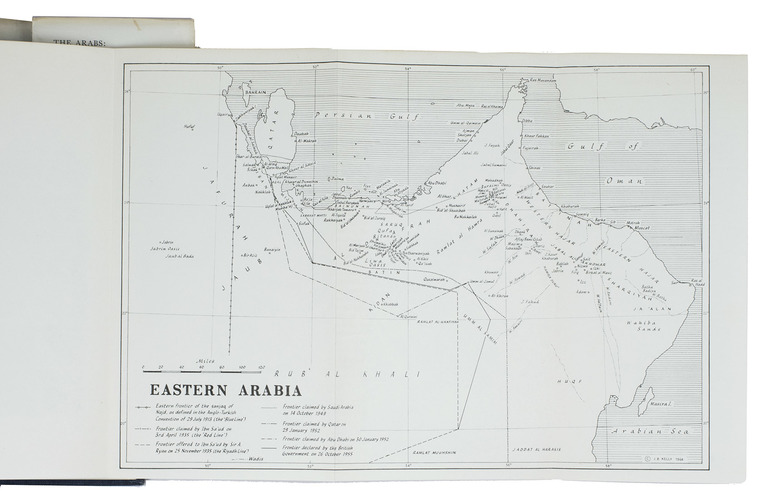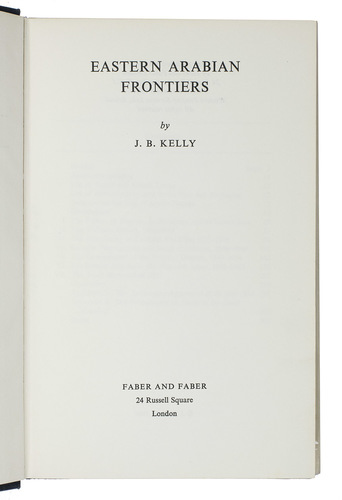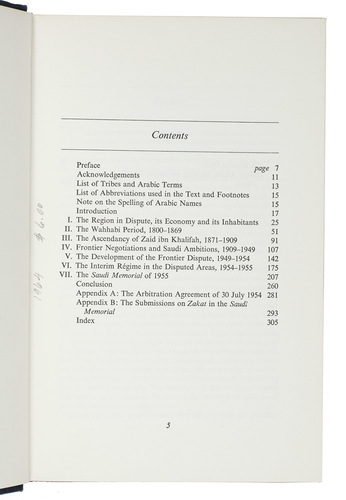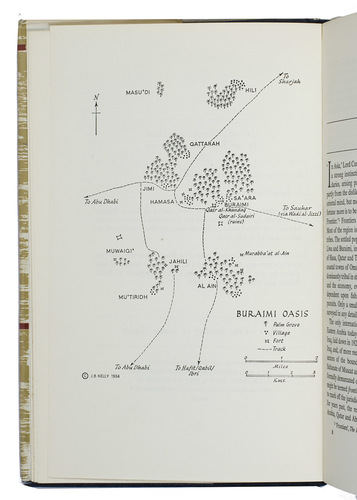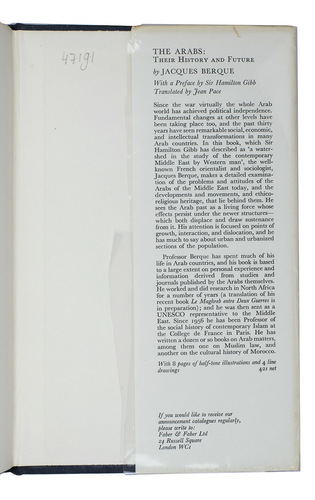 KELLY, John Barrett.
Eastern Arabian frontiers.
London, Faber and Faber, 1964. 8vo. With a folding map of Eastern Arabia and a small-scale map of the Buraimi Oasis. Blue cloth. 319, [1 blank] pp.
€ 150
First edition of J.B. Kelly's analysis of boundary disputes in the east of the Arabian Peninsula, especially the dispute about the Buraimi Oasis between Saudi Arabia and Oman/Muscat & Abu Dhabi (supported by Great Britain).
While having been praised for the use of primary, previously inaccessible sources, the present work has also been accused of giving a biased view of the disputes in favour of the states under British influence: Oman/Muscat and Abu Dhabi. It is known that Kelly later in life even questioned Britain's withdrawal from the Gulf, as he was convinced that it had led to the destabilisation of the region. Nevertheless, the present work gives an interesting, albeit a slightly one-sided, insight, into the disputes between the Trucial States in the east of the Arabian Peninsula during the 20th century.
Binding and dustjacket show very slight signs of wear around the head and foot of the spine and around the corners, internally fine and clean. Overall in very good condition. WorldCat 906152816.
Related Subjects: