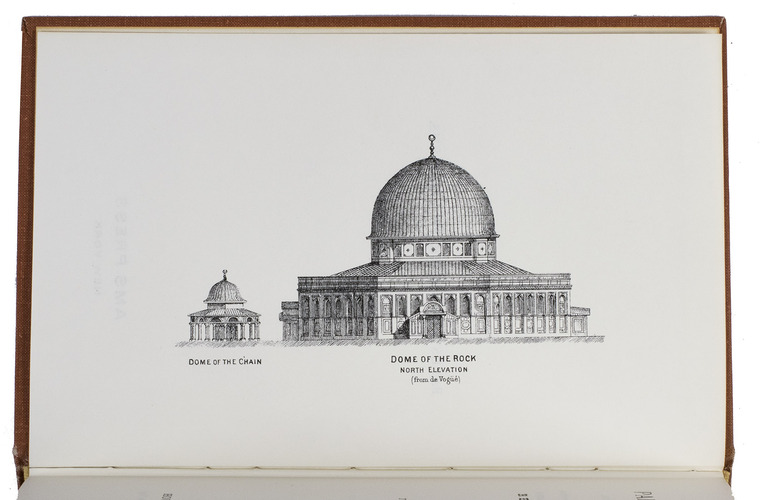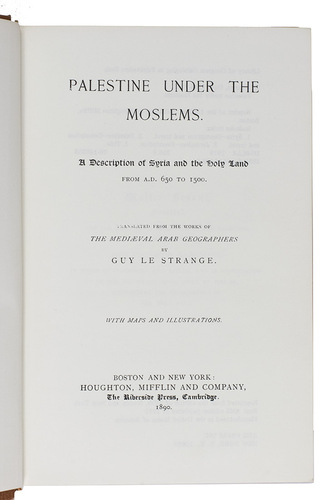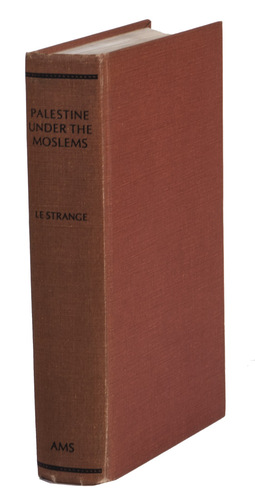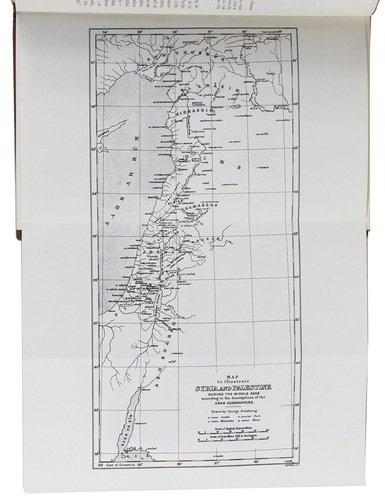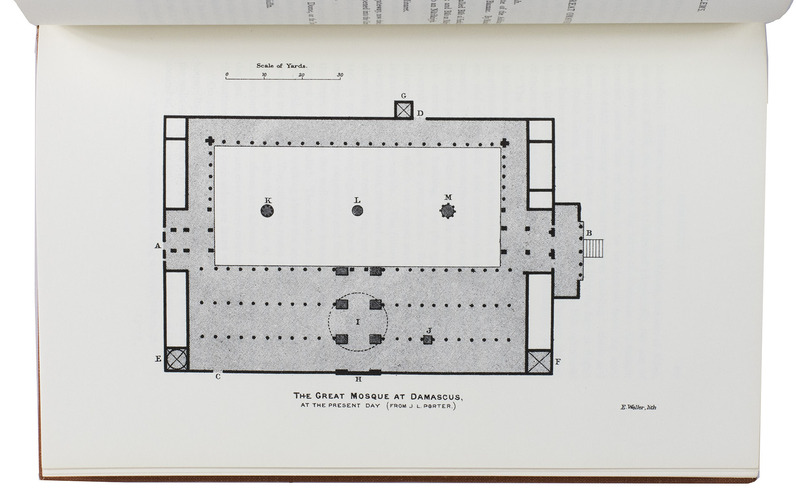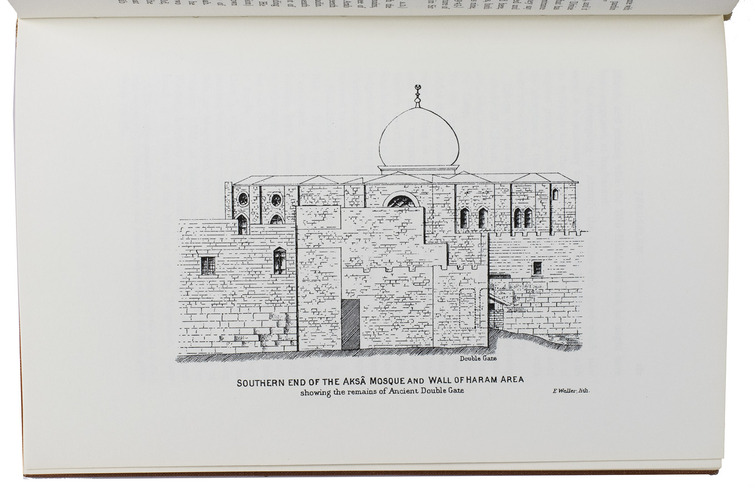 LE STRANGE, Guy.
Palestine under the Moslems. A description of Syria and the Holy Land from A.D. 650 to 1500. Translated from the work of the mediaeval Arab geographers.
Boston and New York, Houghton, Mifflin and Company, The Riverside Press, Cambridge, 1975. Illustrations, maps, plans (some fold-out) throughout. Original cloth binding. XXII, [2], 604 pp.
€ 650
Reprint edition of Guy le Stranges influential work. Palestine under the Moslems presents a geographical description of Syria and Palestine, its climate, people and their culture. Le Strange presents the characteristics of the area and its places. He devotes much space to the description of Jerusalem and Damascus, their development and Muslim holy sites and notable Muslim architecture from the period between 650 and 1500. The book is based on the accounts of some of the foremost Arab georgaphers and historians from the classical period. Among them Ibn Khordadbeh, Al-Baladhuri, Ya'qubi and Al-Masudi.
Small tear to p. 389, not affecting the text, otherwise in very good condition. WorldCat 612302315.
Related Subjects: