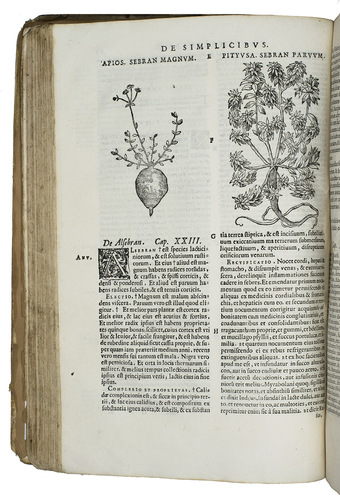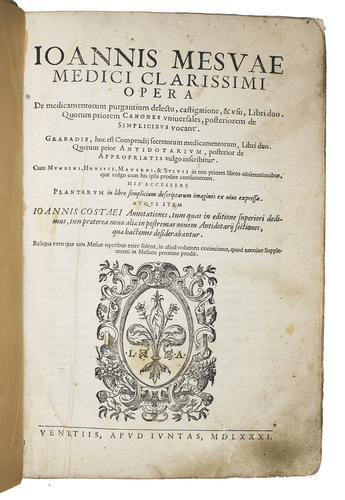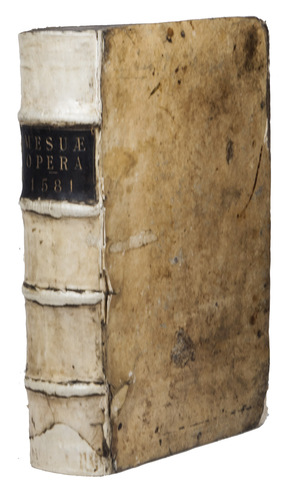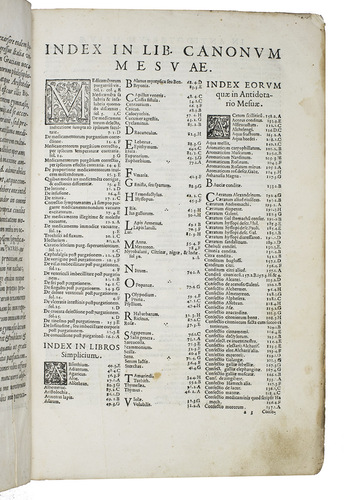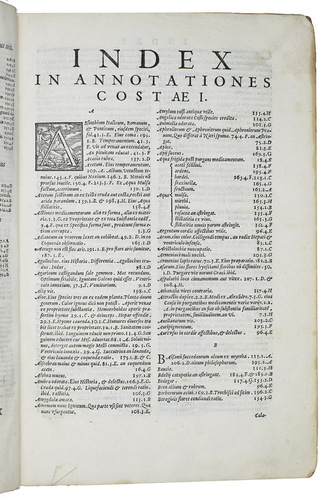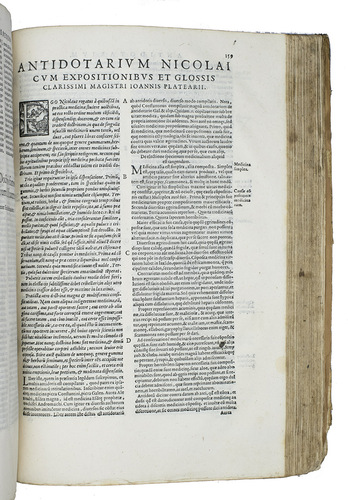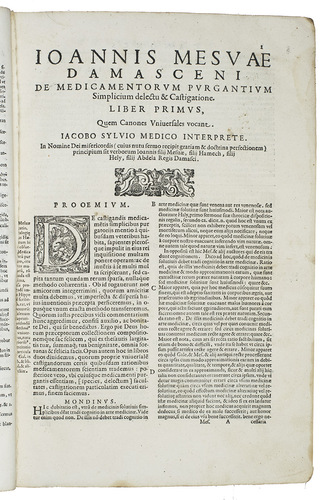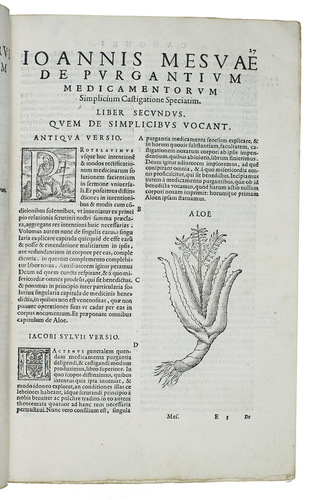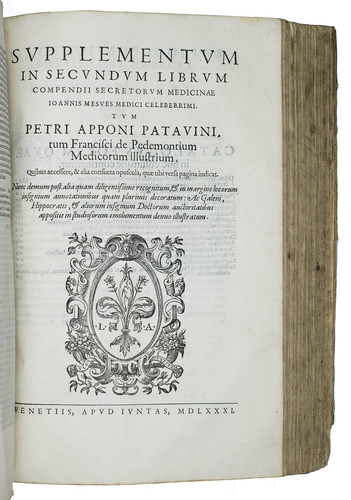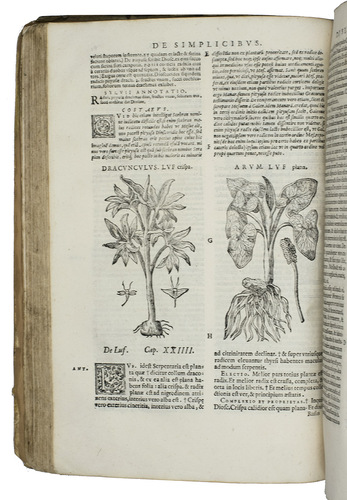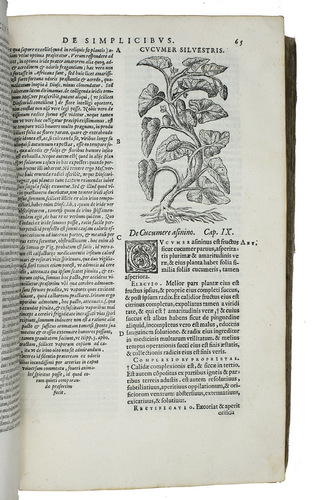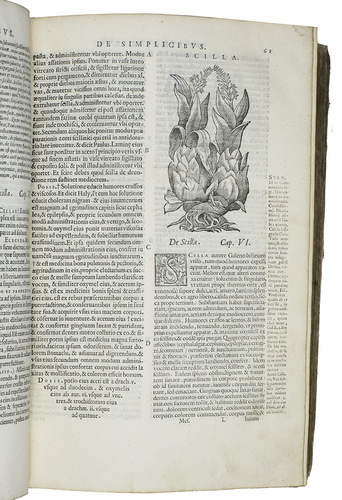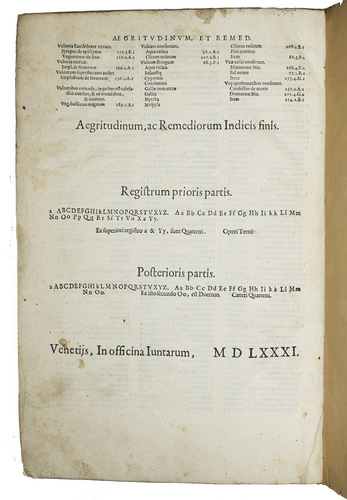 MESUE the younger (MASAWAIH AL-MARDINI).
Opera. De medicamentorum purgantium delectu, castigatione, & usu, libri duo ...
Venice, Lucantonio Giunta, 1581. 2 parts in 1 volume. Folio (23 x 34 cm). With 39 woodcut illustrations in the text. Near-contemporary vellum, black morocco spine label with title in gold. [8], 272; [6], 277, [1 blank], [12] ll.
€ 8,500
Second illustrated edition, the first with the commentary of Costaeus, of the collected works of the Arabic physician Mesue the younger (also known as Masawaih al-Mardini), in Latin, with commentaries by Mondino de Liuzzi, Christoph de Honestis, Jacobus Sylvius, Giovanni Mardi and Johannes Costaeus. It includes the "Canones universalis", dealing with treatment regimens; the second part, "De simplicibus", about the properties of various pharmaceutical drugs; and the Grabadin, "the most popular compendium of drugs in medieval Europe, and ... used everywhere in their preparation" (Garrison). "The esteem in which these works were held is shown by the fact that a Latin translation of both was one of the first medical works to be printed (Venice, 1471)" (ibid.).
With the bookplate of the American botanist Edward Sandford Burgess (1855-1928) on the front paste-down. Also with the bookplate of the Horticultural Society of New York on the first free endpaper, identifying this volume as part of the bequest of the American attorney and plant collector Kenneth Kent MacKenzie (1877-1934). Binding stained, rubbed and chipped at the extremities. Interior shows occasional brown stains, modern endpapers a little browned and brittle, but overall in good condition. Adams Y10; BM STC Italian, p. 739; Durling 3131; EDIT 16, CNCE 27626.
Related Subjects: