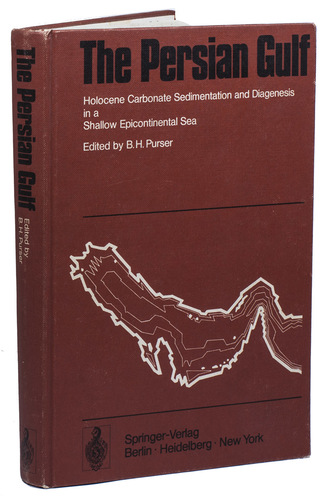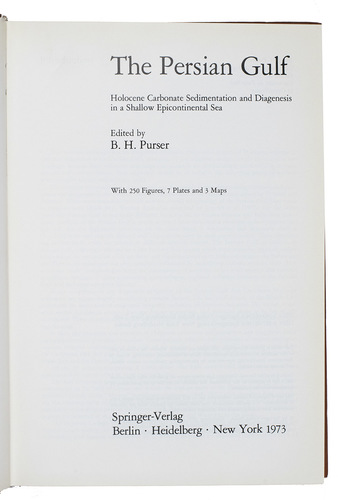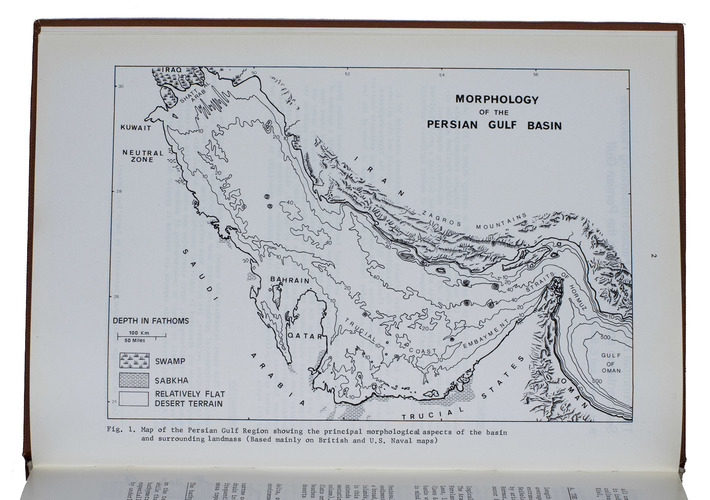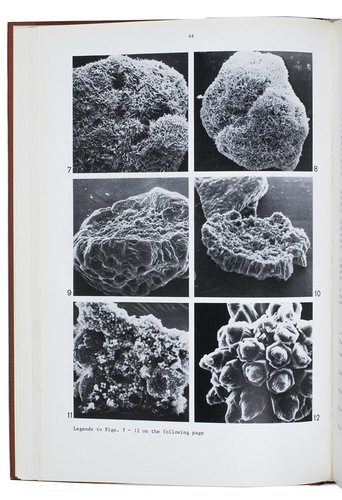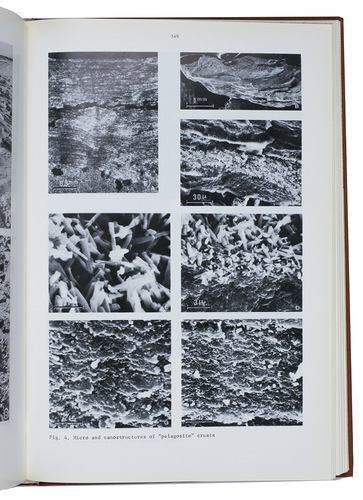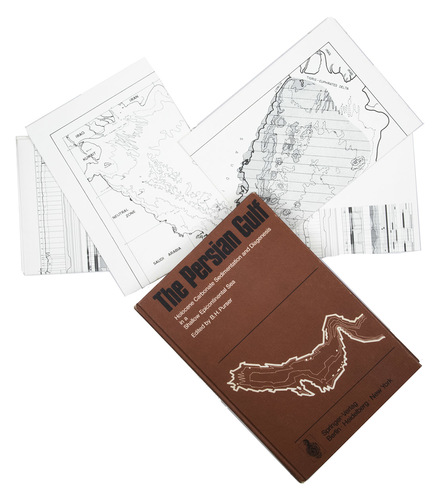 PURSER, Bruce Harold. (editor).
The Persian Gulf. Holocene carbonate sedimentation and diagenesis in a shallow epicontinental sea.
Berlin, Heidelberg and New York, Springer Verlag, 1973. 26 x 18 cm. With 250 maps, plans, charts, figures and photos in the text, 7 plates, and 3 large folding maps, loose, kept in the pocket on the back pastedown; all in black and white. With a small publisher's logo on the second flyleaf. Original publisher's orange cloth. VI, 471, [1 blank], [2] pp.
€ 200
First edition of a key collection of articles on sedimentation, diagenesis and other geological researches in the Persian Gulf, relevant for many different scientists like sedimentologists, palaeontologists, stratigraphers, geochemists, and oceanographers. As the subtitle suggests, this volume mainly deals with Holocene sedimentation and diagenesis, meaning the sedimentation and the physical and chemical changes occurring during the conversion of sediment to sedimentary rock during the current geological epoch, which began around 9700 BCE.
"This book is not intended to be a balanced and co-ordinated account of existing knowledge. It is, instead, a collection of research papers which happened to reach maturity at about the same time and which, for our greater convenience, were brought together in a single publication. As it happens, the list of authors includes most of those now active in the Persian Gulf, while clearly resting on the earlier pioneering researches of Shearman, Illing, Wells, Houbolt, Kinsman, Kendall and Skipwith." (Review in the Geological Magazine, vol. 111, no. 2, 1974. pp. 181-183).
With a black owner's stamp on the first flyleaf: "Hans Dronkert & Ineke Gooskens ...". Minor signs of wear along the head and foot of the spine and the corners of the boards, and with a very small water stain in the head margin of the last 4 leaves and back pastedown, otherwise in very good condition.
Related Subjects: