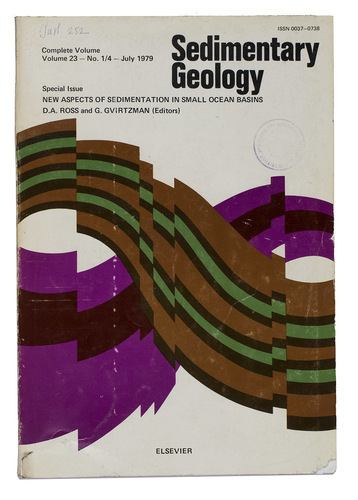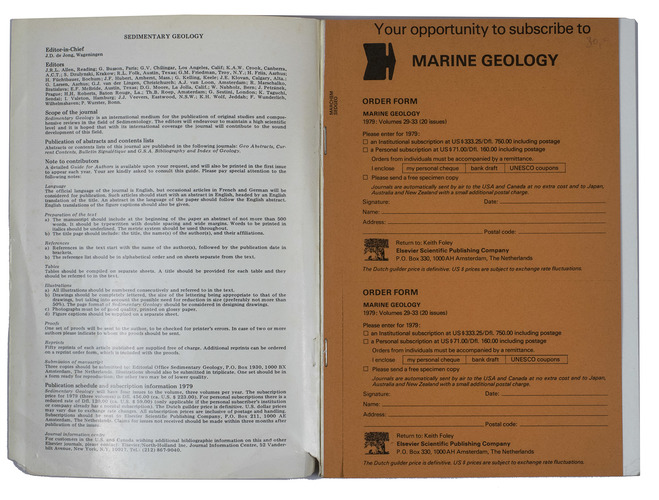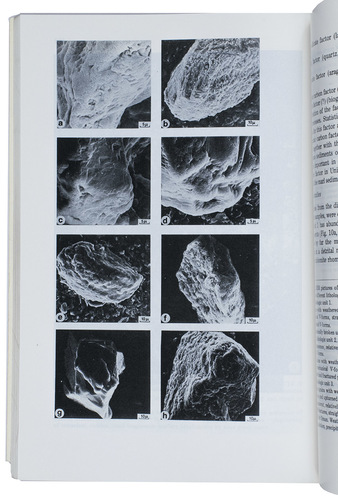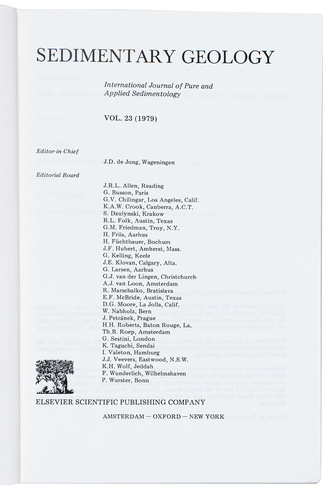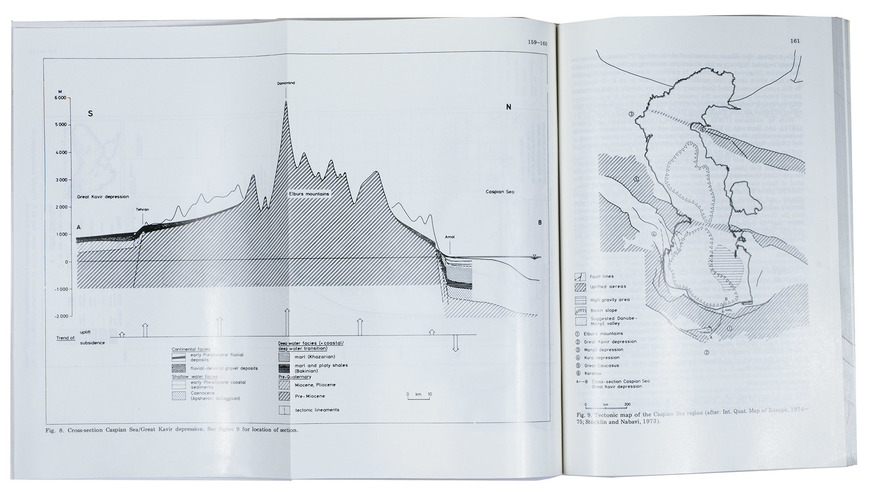 ROSS, D.A. and G. GVIRTZMAN (editors).
Sedimentary geology. Special Issue. New aspects of sedimentation in small ocean basins.
Amsterdam, Oxford and New York, Elsevier scientific publishing company, 1979. 24 x 16.5 cm. With approximately 170 maps, graphs, tables, charts and other illustrations in the text. Original publisher's printed paper wrappers. [1], [1 blank], [5], [1 blank], 299, [1 blank] pp.
€ 350
A special issue of the Sedimentary Geology journal concerning the new aspects of sedimentation in small ocean basins, which consists of 15 papers published following the Tenth International Congress on sedimentology, in Jerusalem 1978. The contributing authors are leading scientists in the field of geology, geophysics and oceanography, and are often specialised in studying sedimentation. The (main) editors of this issue are David A. Ross, a scientist (now emeritus) in geology and geophysics at the Woods Hole Oceanographic Institution, in Woods Hole Massachusetts, USA, and G. Gvirtzman, a (former) researcher of the oil research division at the geological survey of Israel.
The subject of small ocean basins (also known as marginal seas), as described in the foreword, are "the most fertile areas of study for marine scientists". The studies presented in this journal focus on 5 partially or complete isolated basins: the Eastern Mediterranean Sea (also known as the Leventine Sea), the Red Sea including the Gulf of Eilat/Aqaba, the Persian Gulf including the Gulf of Oman, the Black Sea, and the Caspian Sea.
With a faded purple stamp from the library of the geological institute of the University of Amsterdam on the front and back wrapper and a note in blue ink ("Jast. [=Kast?] 252") on the front wrapper. With an orange order form for volumes of the Marine Geology journal stapled to the half-title. The wrappers are slightly scuffed and the front wrapper is slightly damaged at the lower outer corner and near the foot of the spine. Otherwise in good condition. WorldCat 252253958 (2 copies) & 756190619 (6 copies).
Related Subjects: