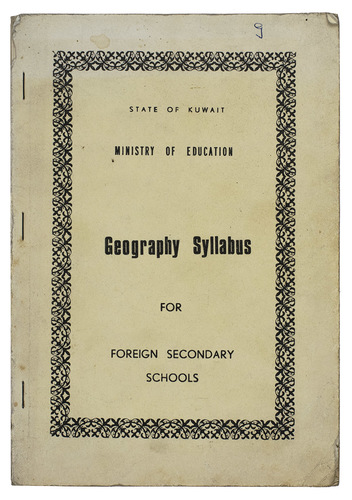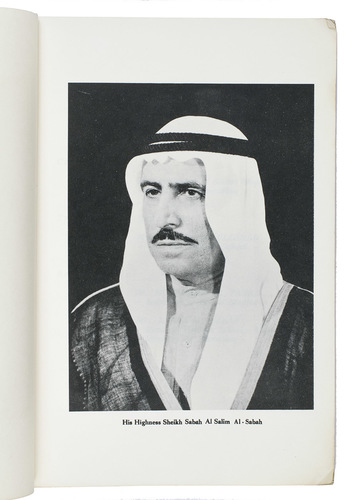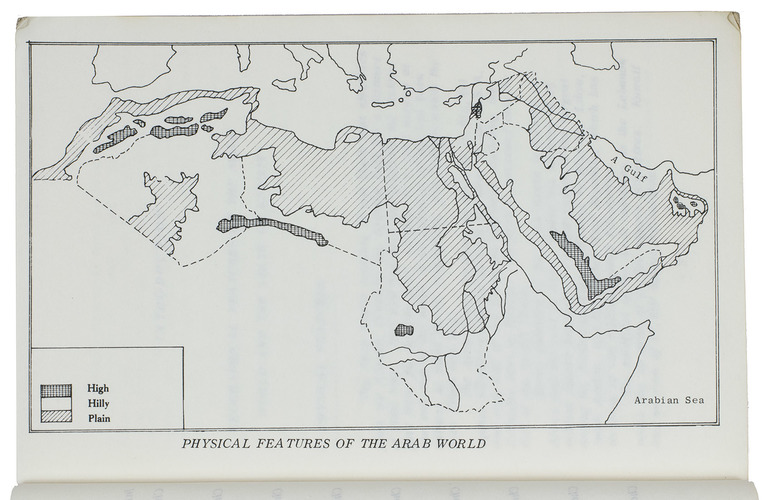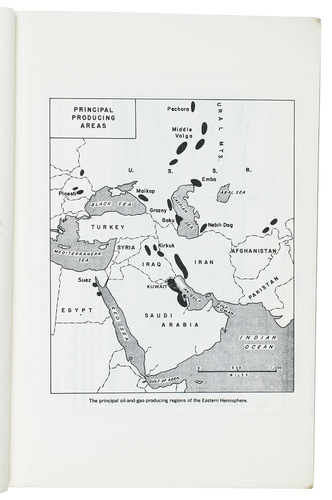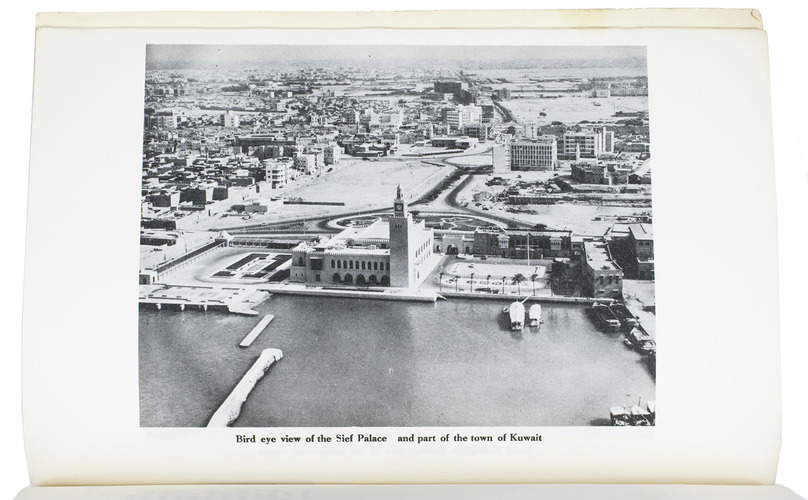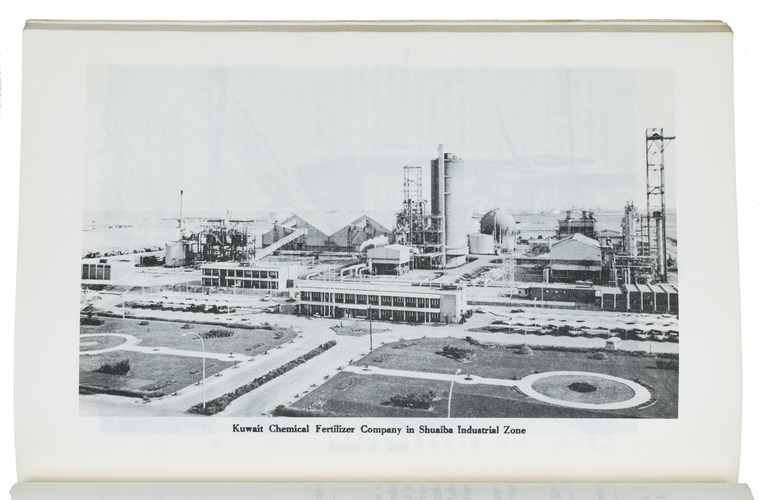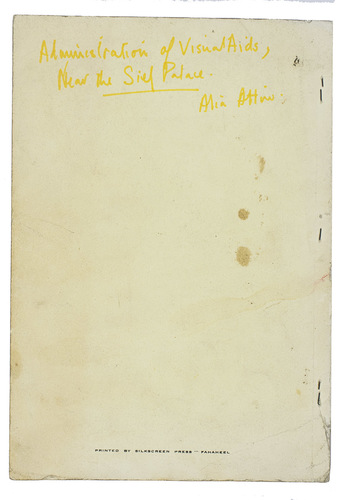 STATE OF KUWAIT, MINISTRY OF EDUCATION.
Geography syllabus for foreign secondary schools.
Fahaheel, (back wrapper:) printed by Silkscreen Press, [after 1970 (and before 1977?)]. 8vo. With a portrait of Sheikh Sabah Al-Salim Al-Sabah and 27 maps, photos, figures and tables on 23 plates. Original publisher's white paper wrappers, with the title within a decorative frame on the front wrapper, stapled. [3], 73, [1 blank] ll.
€ 650
Extremely rare school book on the general geography of the Arabian Peninsula and Kuwait in particular. It is not recorded in WorldCat and we were not able to trace any other copies. Presumably, the work was published during the reign of Sheikh Sabah Al-Salim Al-Sabah (1913-1977) as second Emir of Kuwait from 1965 until his death in 1977, since his portrait can be found after the title page. Included in the text are data sets of the population of the Arab World from 1970, thus it could not have been published before then.
The present work mainly focuses on the "human activity" side of geography by giving an overview of the different types of industries of Kuwait and the Arabian Peninsula, most importantly the oil industry, instead of the physical features of the region.
With an inscription in yellow on the back wrapper: "Administration of Visual Aids, Near the Sief[?] Palace. Alia Attin[?]" and a small inscription "G" in blue ink on the front wrapper. The spine is somewhat damaged, the wrappers are slightly stained, the corners of the front wrapper and the first few leaves are folded and frayed, internally fine and clean. Overall in good condition. Not in WorldCat.
Related Subjects: