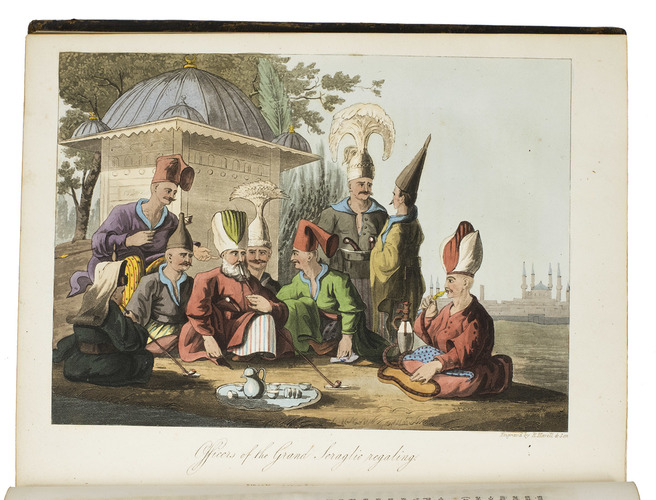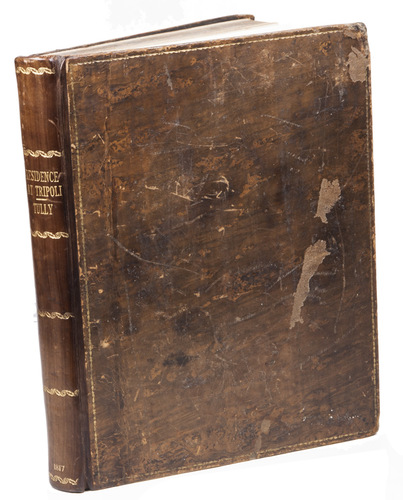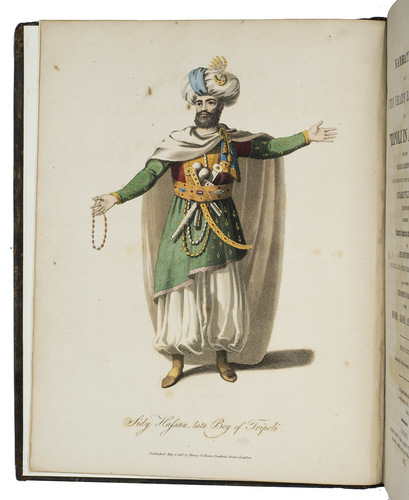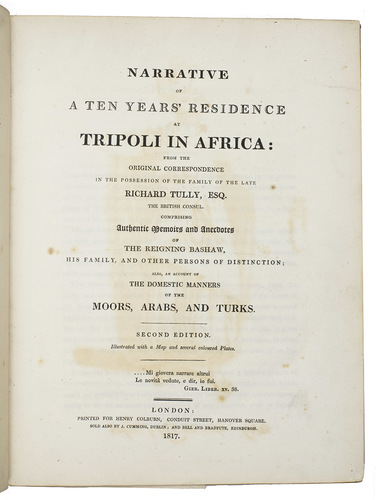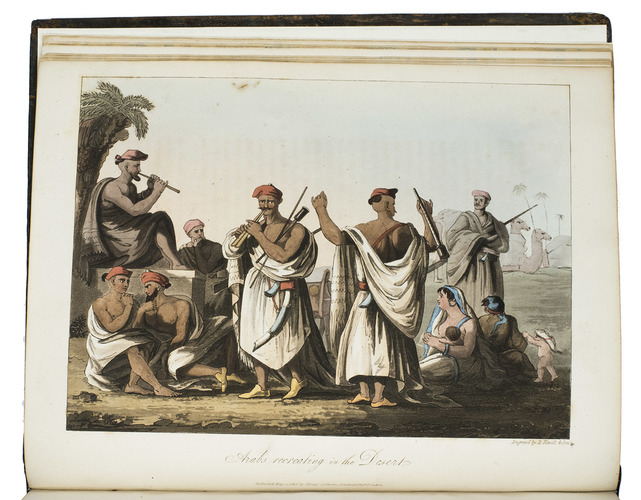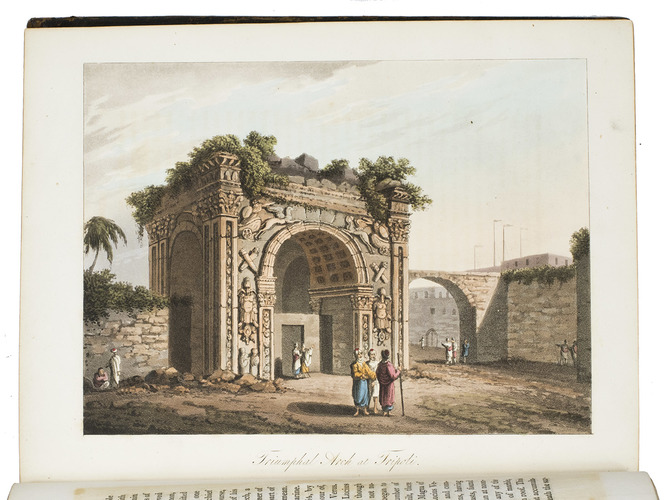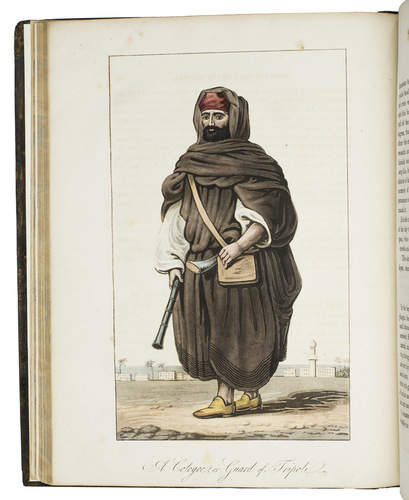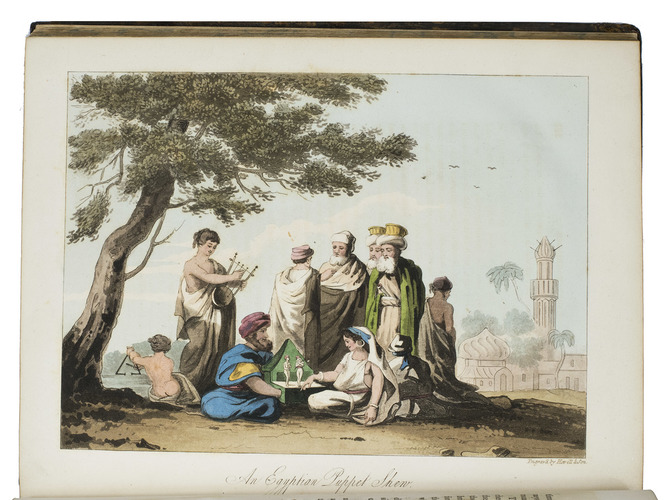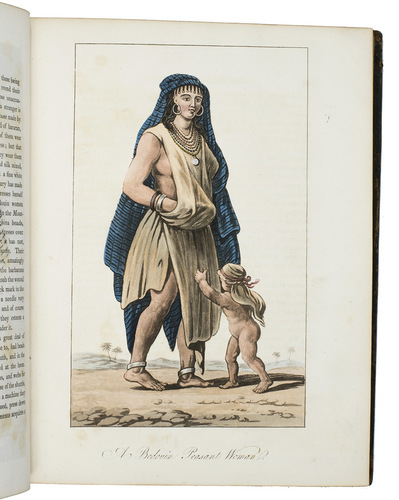 TULLY, [Richard].
Narrative of a ten years' residence at Tripoli in Africa: from the original correspondence in the possession of the family of the late Richard Tully, esq. the British consul. Comprising authentic memoirs and anecdotes of the reigning Bashaw, his family, and other persons of distinction; also, an account of the domestic manners of the Moors, Arabs, and Turks.
London, Henry Colburn, 1817. Large 4to. Engraved coloured frontispiece of Sidy Hassan, late Bey of Tripoli, folding engraved map (220 x 390 mm) of the regencies of Tripoli and Tunis, signed "Neele scuplt. Strand", 6 full-page plates of the Triumphal Arch of Tripoli, Arabs recreating in the desert, a Bedouin woman, officers of the Grand Seraglio, a guard of Tripoli, and an Egyptian puppet- shew, all engraved by Hoovell & Son and beautifully coloured by hand. Contemporary calf, spine with title lettered in gold, gilt fillet border on covers, marbled edges. XIII, [2], 376 pp.
€ 2,250
Second edition of this collection of letters on Tripoli, containing valuable information on the court of the Bashaw of Tripoli, being one of the few accounts made publicly known of the private manners of this African despot. The letters were written by Miss Tully, the sister-in-law of the late Richard Tully, British Consul in Tripoli (1783-1793), as is mentioned in the preface. Edwards in his Catalogue of books on Africa attributes the letters to Richard Tully. Her family was very intimate with that of the Bashaw, which gave the author the opportunity to collect this large amount of specific information.
First published in 1816, the letters detail every aspect of life at the court and the life of the ordinary people, containing exact descriptions of houses, mosques, clothing, people and customs. The work contains a list of the names of the Royal Family of Tripoli, an appendix with Moorish vocabulary, and an index. In 1983 a facsimile edition of this edition was published. An Arabic translation was published in 1967.
Rebacked, covers slightly rubbed. Otherwise in very good condition. Blackmer 1052; Abbey Travel 301; Edwards, Catalogue of books on Africa, 322; Tooley 493.
Related Subjects: