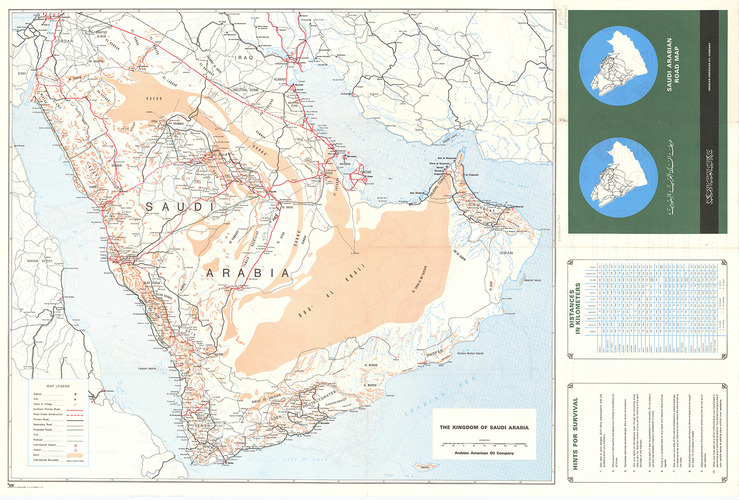 [ARAMCO].
Saudi Arabian road map.
Dammam, Mutawa Press, [early 1980s]. Colour-printed map, 59 x 85.5 cm.
€ 1,000
Bilingual road map of the Arabian Peninsula for Aramco employees. Focused on Saudi Arabia, the map shows the main roads, as well as surfaced roads, trails, roads under constructions and even proposed roads. A list titled "hints for survival" mentions extremely logical traffic rules such as "come to a complete stop at stop signs and observe stop-and-go signals" and "observe speed laws in the community where you live as well as on the highway". Placing common traffic rules under the header "hints for survival" makes one fear the worst for Saudi Arabian traffic in this period. The Arabic side of the map contains the same "hints" as well as a list of road signs in Arabic and English.
In very good condition.
Related Subjects: