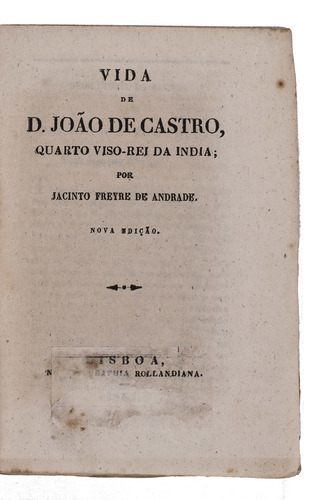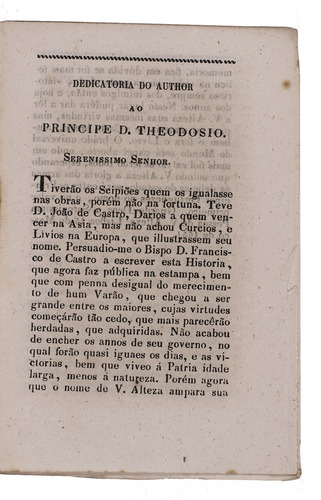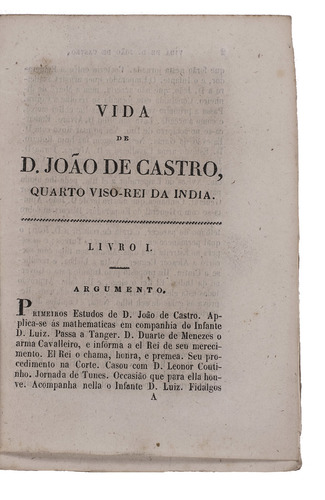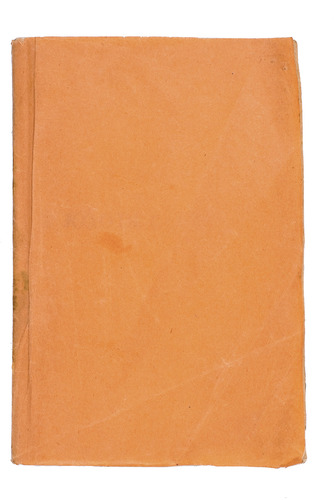 ANDRADE, Jacinto Freire de.
Vida de D. João de Castro, quarto viso-rei da India; ... Nova edição.
Lisbon, Typ. Rollandiana, 1861. 8vo. Modern orange paper wrappers. [8], 341, [1 blank], [2] pp.
€ 600
Important biography of the Portuguese nobleman and fourth viceroy of Portuguese India D. João de Castro (1500-1548), written by the Portuguese Catholic priest and historian Jacinto Freire de Andrade (1597-1657). The work was first published in Lisbon in 1651 and was the first biography in the Portuguese language. "Cette biographie est un des livres classiques de la langue portugaise" (Brunet)
De Castro fought the Ottoman Empire at the Siege of Tunis (1535), where he refused knighthood offered by emperor Charles V. A few years later, probably around 1538, he left for India where he settled at Goa. He joined Estêvão de Gama (son of Vasco da Gama) on an expedition to Suez and played a major role in the defeat of the Gujarat Sultanate during their siege of Diu in 1546. In 1547 he was appointed viceroy of Portuguese India by the Portuguese King John III. The work also includes accounts of the battles between the Arabs and the Turks at Ormuz.
Impressum partly illegible, possibly because of a library stamp removal, occasionally some minor foxing. Overall in good condition, wholly untrimmed, with most of the bolts unopened. Porbase (4 copies); WorldCat (8 other copies); cf. Brunet I, 263 (first edition).
Related Subjects: