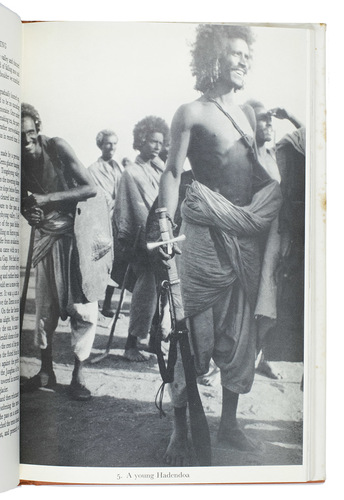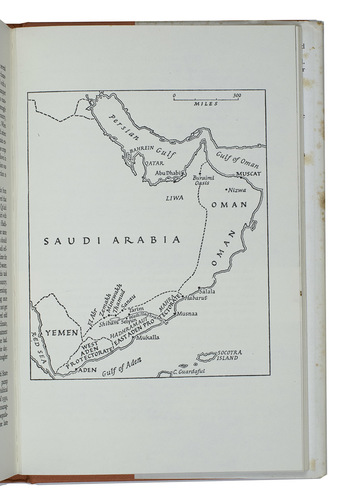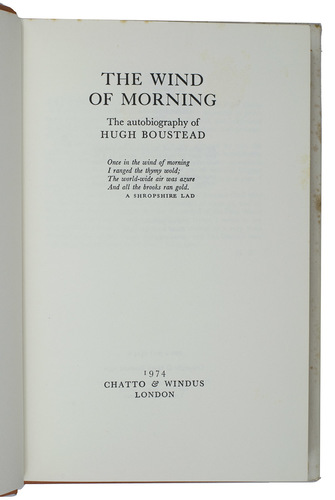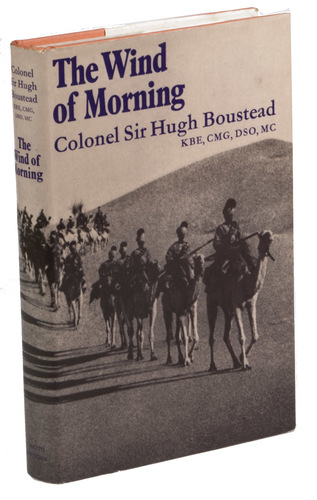 BOUSTEAD, Hugh.
The wind of morning. The autobiography of Colonel Sir Hugh Boustead.
London, Chatto & Windus, 1974. Large 8vo. With 8 double sided plates with multiple images, and 4 maps. Orange cloth with title information in gold on spine, with dust jacket, designed by John Woodcock with a photo of a caravan of people on camels on front cover and one of H. Boustead on a horse on the back, title information in purple on front cover and on spine of dust jacket. 240 pp.
€ 450
The autobiography of Colonel Sir (John Edmond) Hugh Boustead (1895-1980), a British military officer and diplomat who served in numerous posts across several Middle Eastern Countries, for example in Ethiopia, Sudan, Aden, and the Hadhramaut in Southern Arabia. He had a remarkable military career, for which he received a knighthood, multiple military crosses and other honours. He started as a midshipman with the Royal Navy before switching to the British Army to fight in France during the First World War and later in Turkey, the Mediterranean, and even in Sudan with the Camel Corps.
Boustead ended his career as the ambassador to Abu Dhabi from 1962 until his retirement in 1965. He wrote the present work during the first few years of his retirement, to be published in 1971. The present copy is one of the third impression, which was printed and published in 1974.
Slight foxing throughout (including on the dust jacket, not on the outside of the covers), a few brown stains on pp. 56-57 and 59, mostly in the margins and not affecting the legibility of the text. Overall in good condition.
Related Subjects: