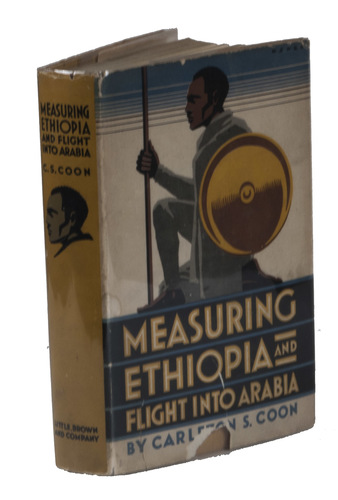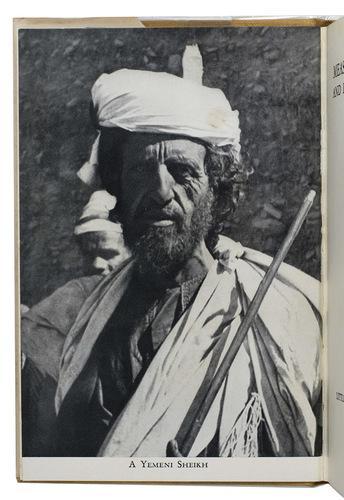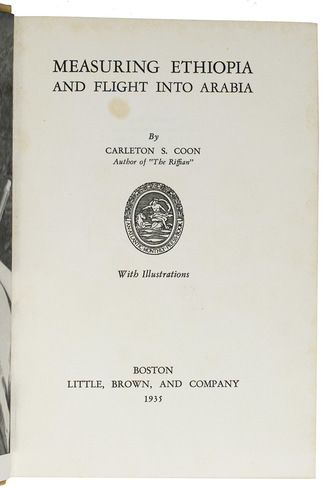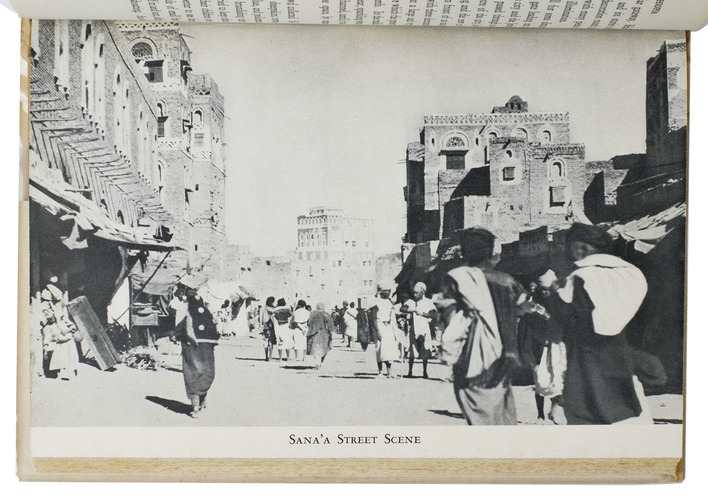 COON, Carleton S.
Measuring Ethiopia and flight into Arabia.
Boston, Little, Brown, and Company, 1935. 8vo. With 8 plates. Yellow cloth with title information in blue on front cover and spine, with a dust jacket designed by Paul Wenck, map of Ethiopia and Arabia on the endpapers. IX, [5], 333, [1] pp.
€ 850
First edition of Carlton S. Coon's account of his experiences in Ethiopia and Arabia. From 1933 to 1934 he travelled through Ethiopia to conduct physical anthropological research, but after conflicts with the authorities he had to escape to Arabia. Coon states in his foreword that the purpose of the present work is a memoir, since it was not meant to "impress the public with our scientific findings, for, interesting as these results may or may not be, they are reserved for more formal publication", but simply to tell what he and two others did during the expedition. Carleton Stevens Coon (1904-1981) was an American anthropologist and professor of anthropology at Harvard University and the University of Pennsylvania, who spoke 10 languages. He made notable contributions to the fields of cultural and physical anthropology and archaeology. He was the author of multiple works, including highly controversial works on race, such as The origin of races (1962). His theories on race were widely disputed in his lifetime and are considered pseudoscientific in modern anthropology.
Dust jacket somewhat damaged, covered with clear protective plastic, edges are foxed. Otherwise in very good condition. Macro 747; Shapero, The Islamic World (2003), 178; Sotheby's the library of Robert Michael Burrell, 889.
Related Subjects: