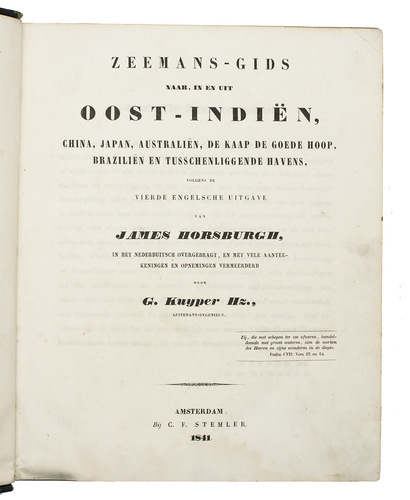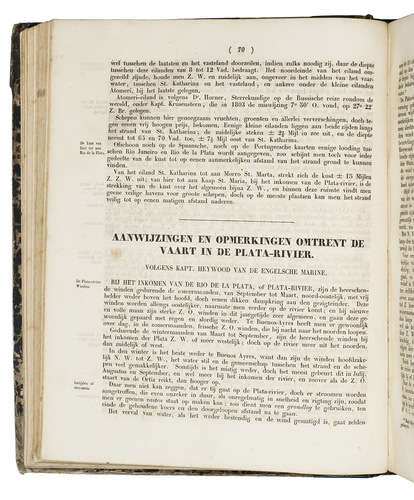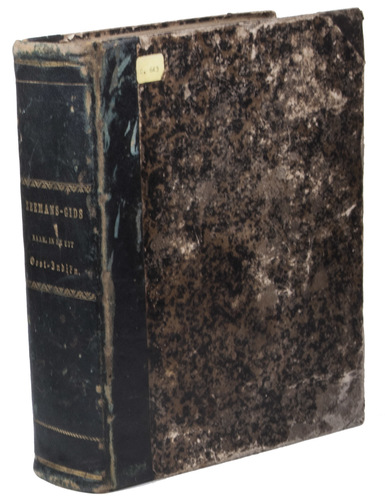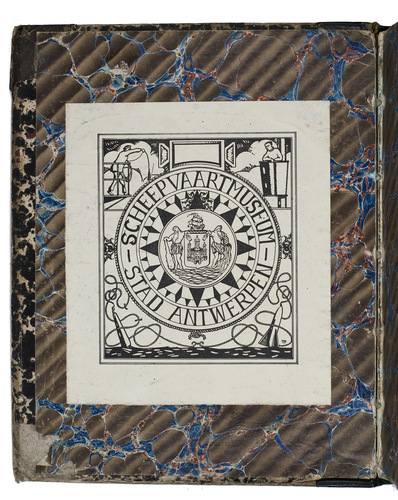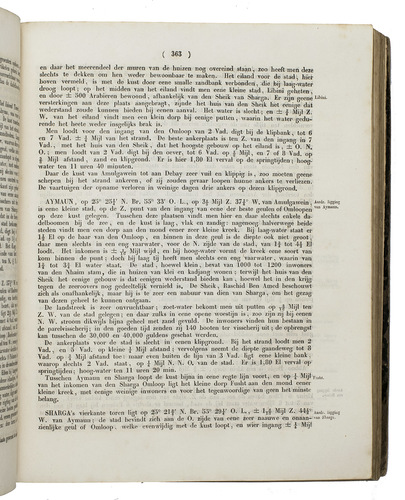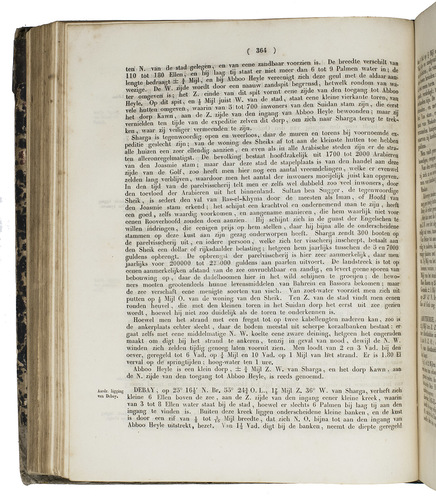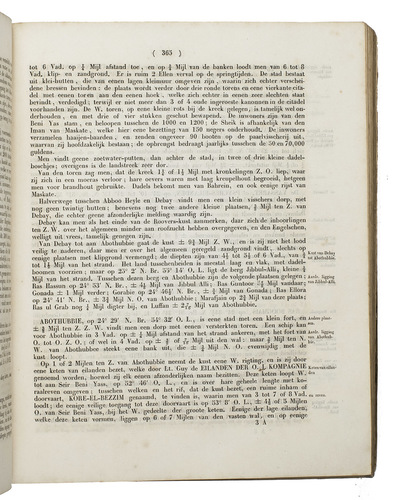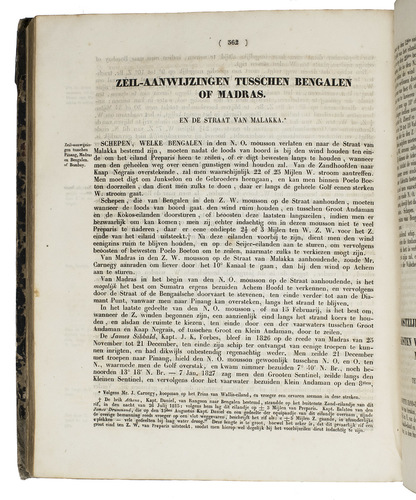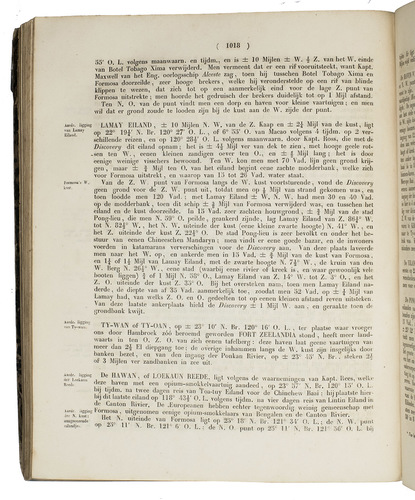 HORSBURGH, James, Gerrit KUIJPER and D. BOES LUTJENS.
Zeemans-gids, naar, in en uit Oost-Indiën, China, Japan, Australiën, de Kaap de Goede Hoop, Braziliën en tusschenliggende havens, volgens de vierde Engelsche uitgave van James Horsburgh, ...
Amsterdam, C.F. Stemler, (back of half-title: printed in Haarlem by H. Bakels), 1841. 4to. Contemporary half calf, spine lettered in gold, marbled sides. I-XII, [2], XIII-XXIV, XXVIII, 1376 pp.
€ 3,750
First edition of the Dutch translation, based on the fourth English edition, of a massive navigational directory, with exhaustive information on the Arabian Sea, the Red Sea, and the Arabian (Persian) Gulf, including detailed entries on Sharjah, Dubai ("Debay"), Abu Dhabi ("Abozhubbie") and Bahrain, not only covering navigational details, but also the inhabitants, pearl fishery, geography, commerce etc. It was compiled by James Horsburgh (1762-1836), hydrographer and chart maker to the British East India Company, chiefly from recent journals of ships employed by the Company. The present edition was not only translated but also expanded by the engineer Gerrit Kuijper and merchant D. Boes Lutjens. The rest of the text contains sailing routes to different parts of the world, mostly India, Southeast Asia and the East Indies, but also covering the African coasts, China, Japan, Australia and Brazil.
This copy has an extra leaf after the index, containing a list of subscribers. Large bookplate on the front paste-down and the Antwerp Maritime museums blind stamp on the half-title. Owner's inscription at head of half-title. Binding worn along the extremities, small label on front board. Otherwise in very good condition. Cat. NHSM, pp. 76-77; cf. Cook, "Horsburgh, James (1762-1836)", in: ODNB (online ed.).
Related Subjects: