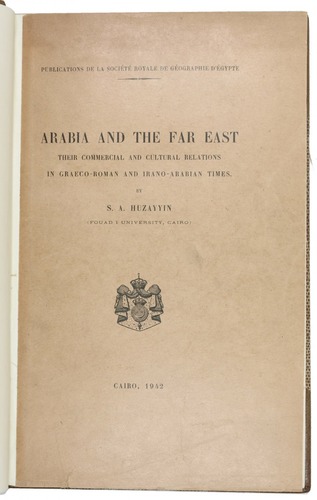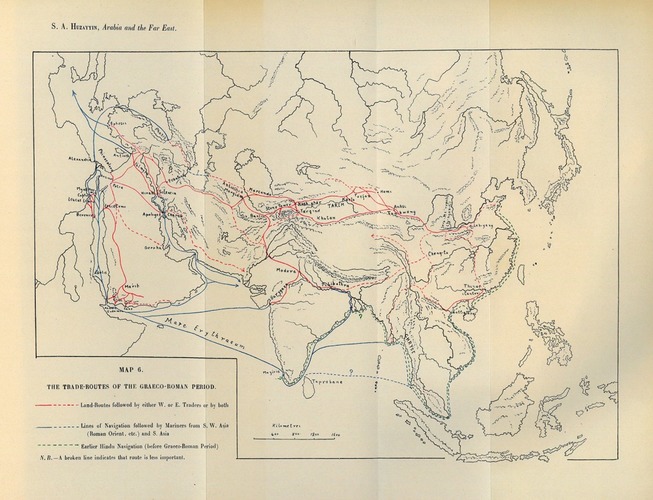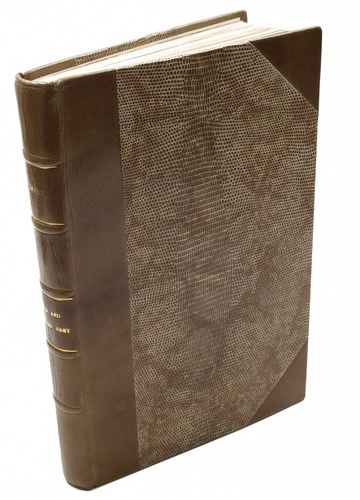 HUZAYYIN, S. A.
Arabia and the Far East: their commercial and cultural relations in Graeco-Roman and Irano-Arabian times.
Cairo, Institut français darcheologie, 1942. 4to. With 12 folding maps with trade routes, some regions, etc. printed in several colours. Modern half calf, with the original publishers stiff printed paper wrappers bound in. XXIX, 319 pp.
€ 2,500
First edition. Revised and enlarged edition of the Huzayyins masters thesis "The Arabian East and the Far East" (Liverpool, 1933). It covers the period from the 4th century BCE to the early 16th century. The maps show numerous overland and maritime trade routes.
In very good condition. Macro 1244; Williams & White, Select bibliography of British and Irish university theses about maritime history 830.
Related Subjects: