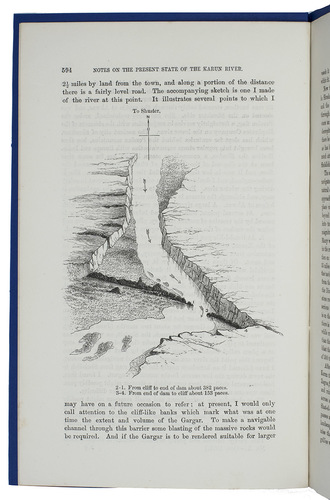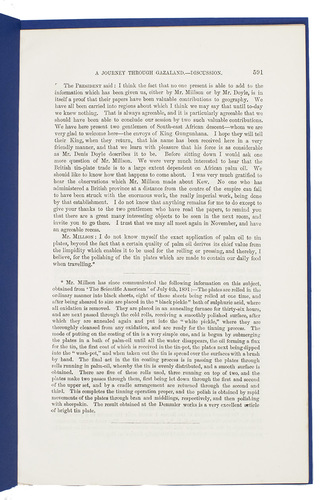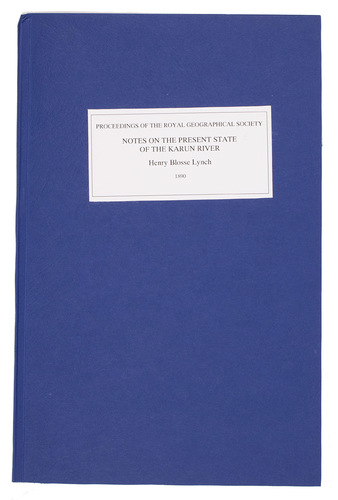 LYNCH, Henry Blosse.
Notes on the present state of the Karun river, between Shushter and the Shat-el-Arab.
[London, Wiley, October 1891]. 4to. With a lithograph illustration in the text. Modern blue wrappers. 592-595 pp.
€ 395
Abstract from the Proceedings of the Royal Geographical Society and Monthly Record of Geography, vol. 13, no. 10. The work describes the survey of the Karun river by Henry Blosse Lynch in the years 1888-1889. It is illustrated with a lithographed birds-eye view of the Karun river near Shushter, where an ancient ruined dam is present. The Karun river flows in Iran and is the countrys longest and most prominent waterway. It ends in Basra, Iraq.
In very good condition.
Related Subjects: