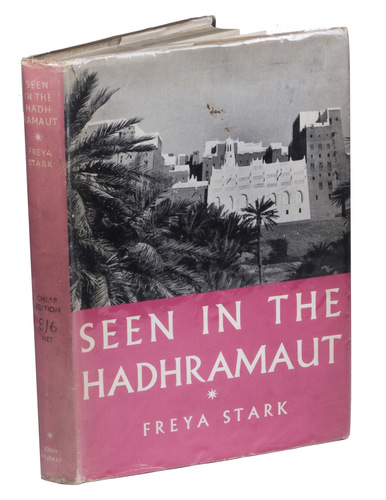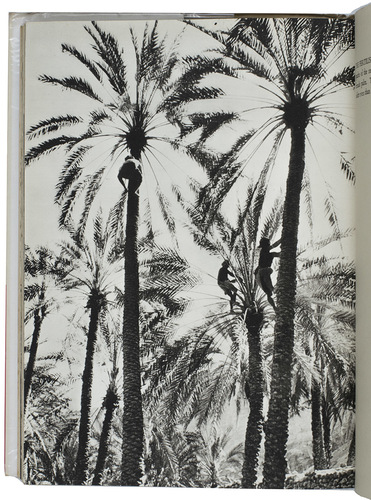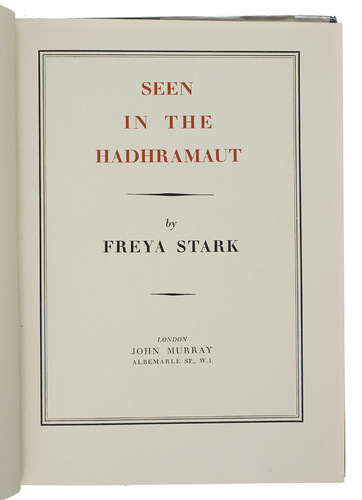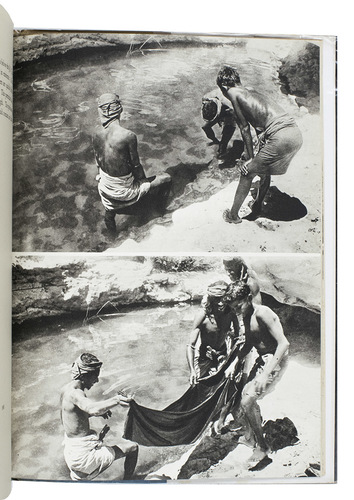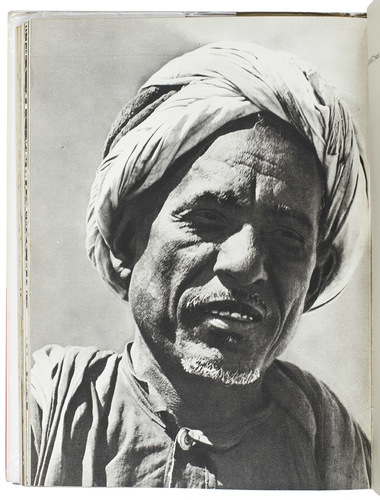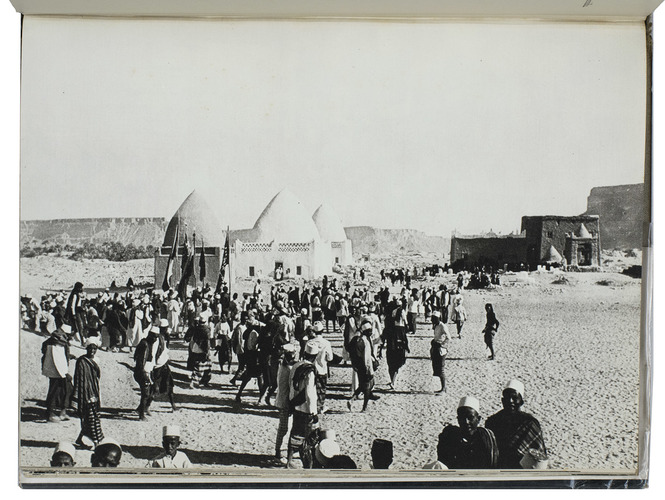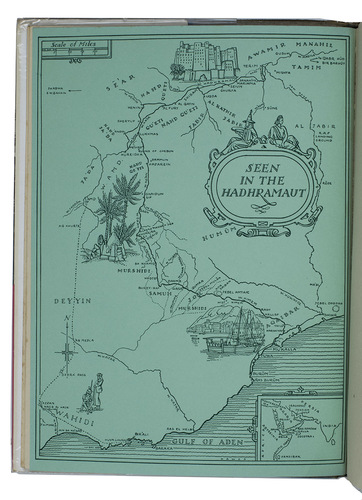 STARK, Freya.
Seen in the Hadhramaut.
London, John Murray, 1938. 4to. With the title-page in red and black, 1 map of the Hadhramaut titled: "Seen in the Hadhramaut", and 50 double sided plates. The plates are included in the pagination. Blue cloth with black lettering on front cover and spine. With dust jacket. XXIII, [1 blank], 199, [1 blank] pp.
€ 650
A view of the Hadhramaut in Southern Arabia and its people through the eyes and camera lens of traveller, writer, and photographer Freya Stark (1893-1993). Stark was of Italian and British descent, she was born in Paris and grew up in several places throughout Europe. As a young girl she was in an accident where her hair got stuck in heavy machinery and in the rescue process a part of her scalp and her right ear tore off.
This first edition of Seen in the Hadhramaut tells the story of this region in Southern Arabia in 130 photographs with corresponding descriptions.
Dust jacket is slightly soiled and very slightly damaged (mostly around head and foot of spine), binding and edges with some slight discolouration and foxing, endleaves partially browned. Blackmer 1470; Howgego IV, S61; Smith, The Yemens, 98; Sotheby's the library of Robert Michael Burrell, 889. cf. "Freya Stark". Encyclopaedia Britannica; (other ed. 1939) Macro 2118; Shapero, The Islamic World (2003), 468.
Related Subjects: