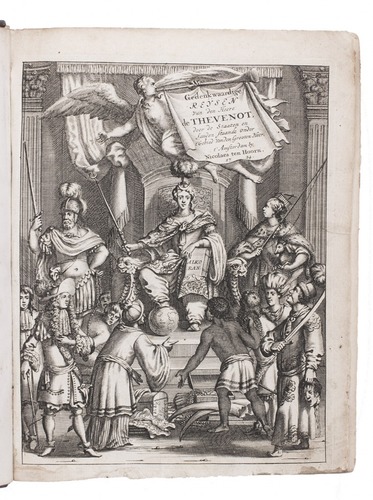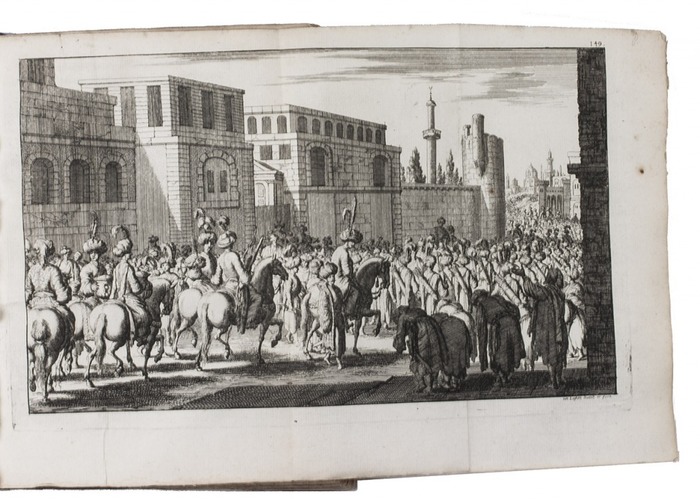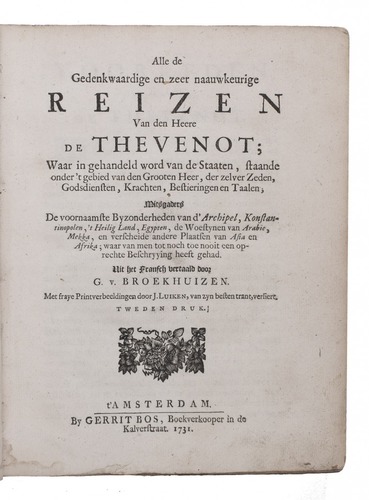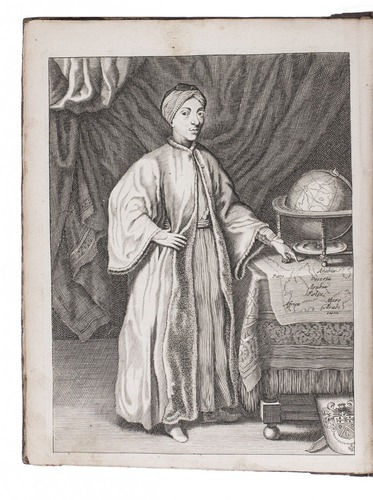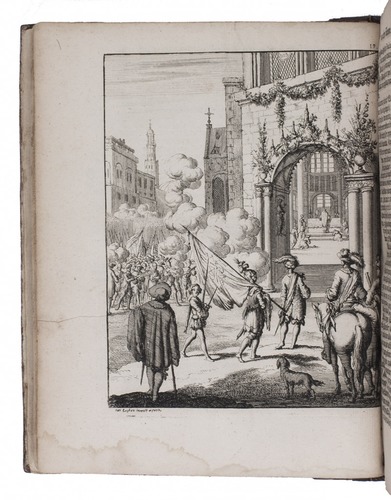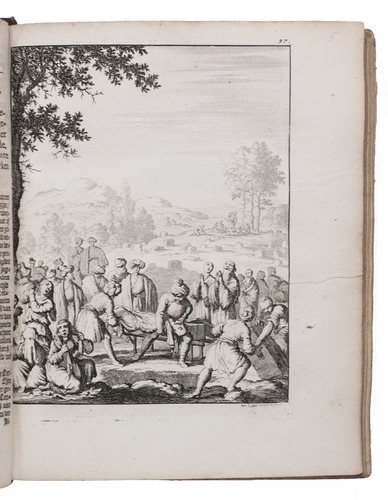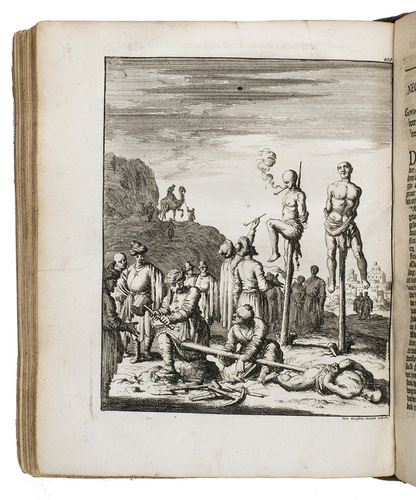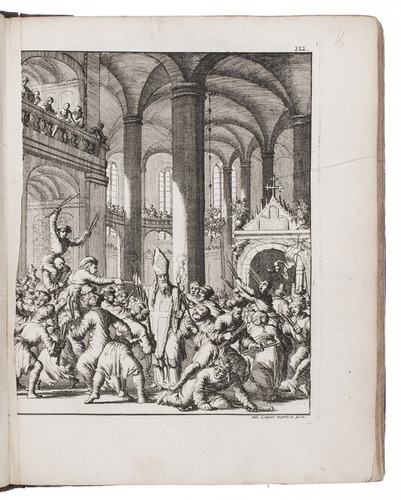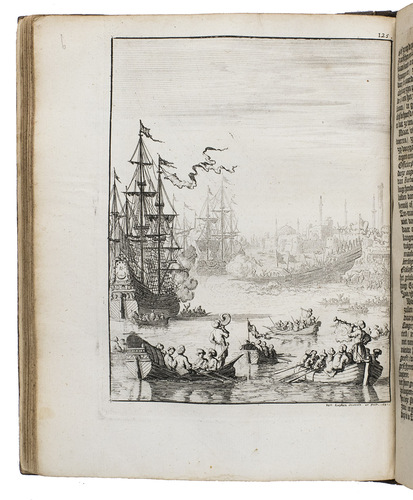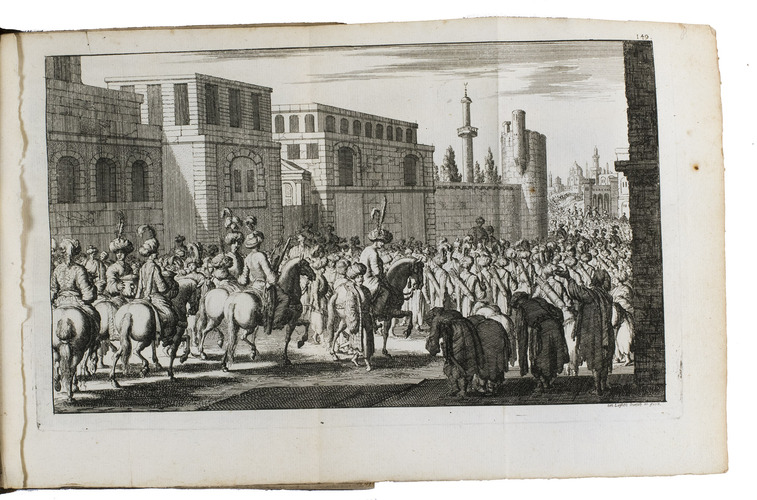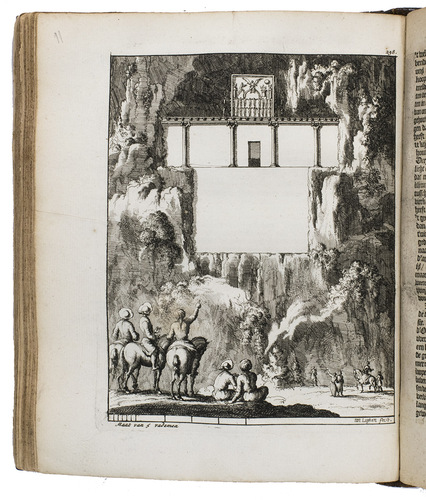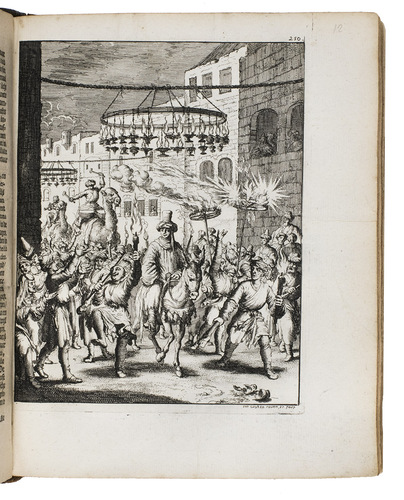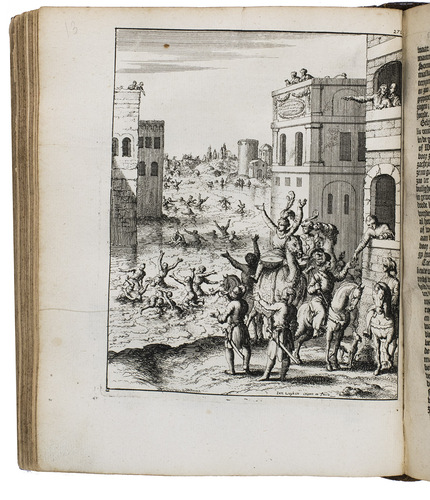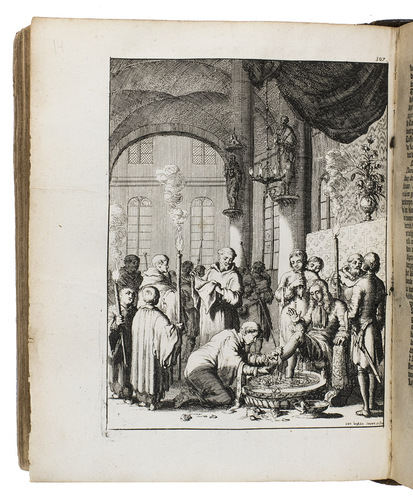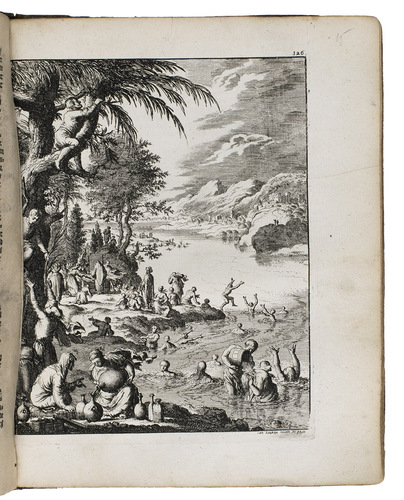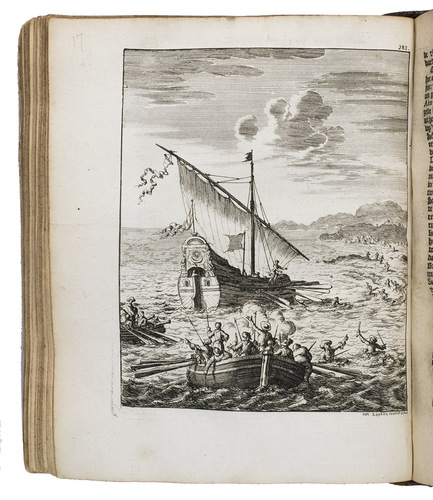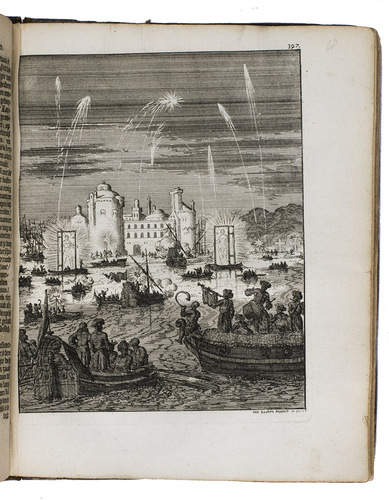 THÉVENOT, Melchisedec Jean-Baptiste.
Alle de gedenkwaardige en zeer naauwkeurige reizen ...; mitsgaders de voornaamster byzonderheden van d'Archipel, Konstantinopolen, 't Heilige Land, Egypten, de woestynen van Arabie, Mekka ...
Amsterdam, Gerrit Bos, 1731. 4to. With engraved title-page, standing portrait of the author in Eastern garb, 19 engraved plates (including 2 folding) drawn, etched and engraved by Jan Luyken. 18th-century half calf, sprinkled-paper sides, refurbished in the 19th century and with a 20th-century spine label. [4], 484, [4] pp.
€ 2,500
First volume (of three as numbered, but intended for binding as two) of Thévenot's travels in the Levant in the years 1655 to 1659, including Constantinople, the Holy Land and Egypt, and his further travels to Arabia, Mecca and elsewhere. In the Dutch editions volume 1 is more extensive than volumes 2 and 3, and in the 1723/24 and 1731 editions (both called the second edition on the title-pages) volume 3 has only a divisional title-page, so it was clearly the intention to bind volumes 2 and 3 together, making two volumes of about equal length. The present copy is volume 1 of this 1731 edition.
With an 18th-century(?) bookseller's note on an endleaf. With marginal chips in the engraved title-page, a few leaves somewhat browned, but in good condition and with large margins. The binding is worn. A detailed account of travels in the Levant, beautifully illustrated from the plates made for it by Jan Luyken in 1681. V. Eeghen & V.d. Keller 47 note; Klaversma & Hannema 1416; Landwehr 258 note; Tiele, Bibl. 1090 note.
Related Subjects: