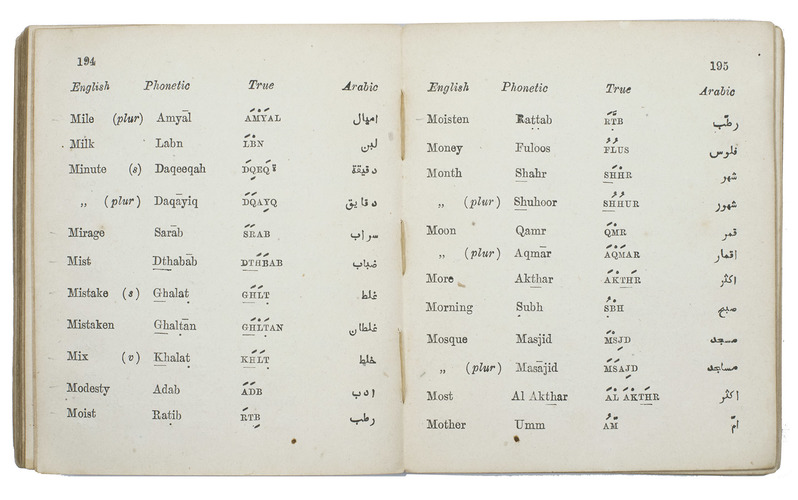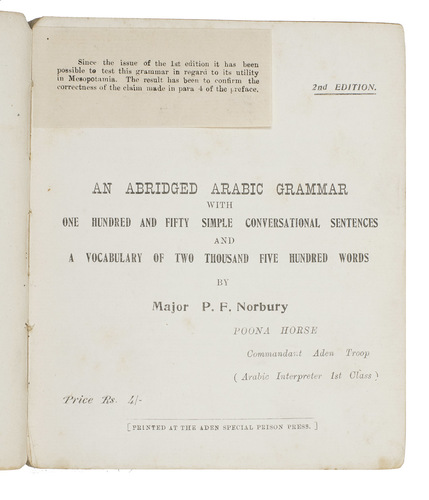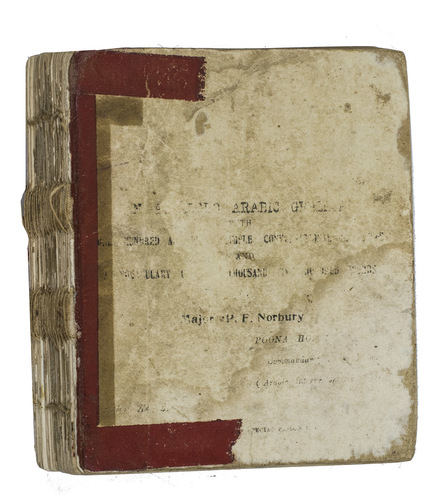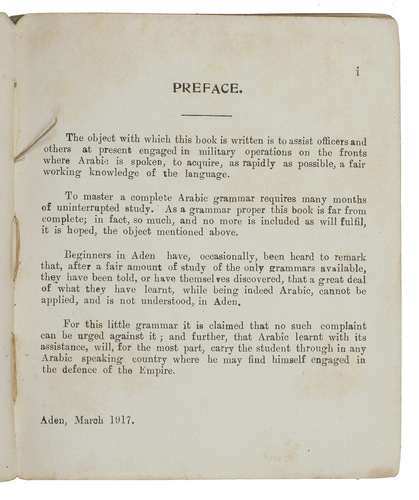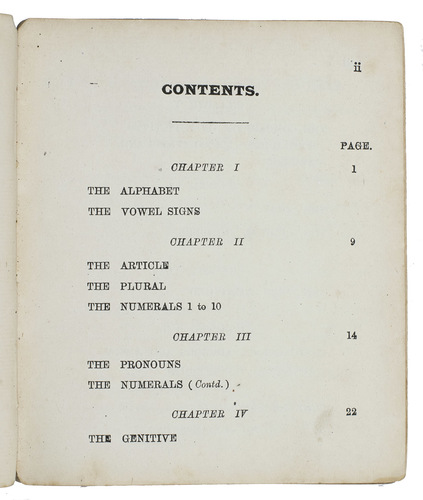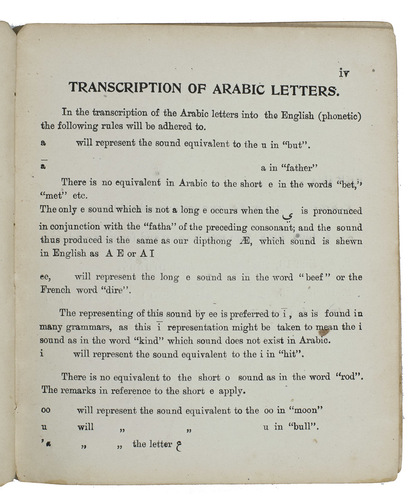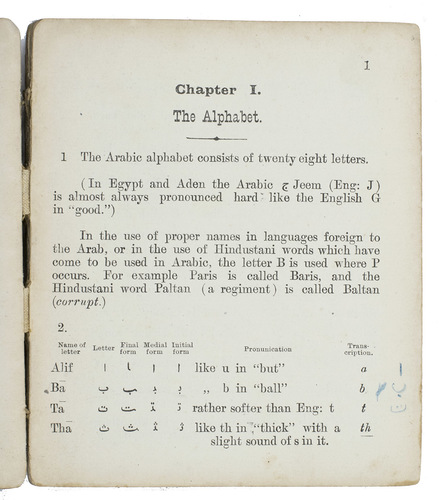 NORBURY, Paul Fitzgerald.
An abridged Arabic grammar with one hundred and fifty simple conversational scentences and a vocabulary of two thousand five hundred words.
Aden, printed at the Aden Special Prison Press, [1917]. Square 8vo. Printed in English and Arabic type. With a tipped-in paper slip on the title-page: "Since the issue of the first edition it has been possible to test this grammar in regard to its utility in Mesopotamia. The result has been to confirm the correctness of the claim made in para four of the preface". Original publisher's printed hard board covers with red cloth spine. IV, 68 pp.
€ 850
Second edition of an extremely rare war time English-Arabic dictionary, only the British Library owns a copy. The present second edition was published in the same year as the first and was enlarged with a vocabulary, while the first edition had the grammar only. The first edition is also only present in the BL. Both first and second edition were very limited. The author, Major Paul Fitzgerald Norbury (1879 - 1943), was Arabic interpreter first class and provided his fellow army men at the Arabic frontiers with the present much wanted dictionary.
The Aden Special Prison Press was one of the first Western printing offices in Aden. At that time (the 1920's) "there was no large printing press in Aden. Work on a very limited scale is done by the Aden Special Printing Press" (Ingrams). Other works by the press include Aden port rules [ca. 1922].
Owner's inscription on first free endpaper and bookseller's label on front pastedown. Spine gone, covers rubbed, otherwise in good condition. Doreen Ingrams, Records of Yemen, 1798-1960 (1993), p. 658; WorldCat (1 copy: British Library).
Related Subjects: